---
For more than 35 years, HJF has been committed to a singular mission: advancing military medicine. When you join our team, you will join one of the 30+ research programs or centers that include advanced surgery, precision medicine, genomics, cancer, infectious disease, chemical, radiological and biological defense, combat injury, and the recovery of the remains of missing service members. 
---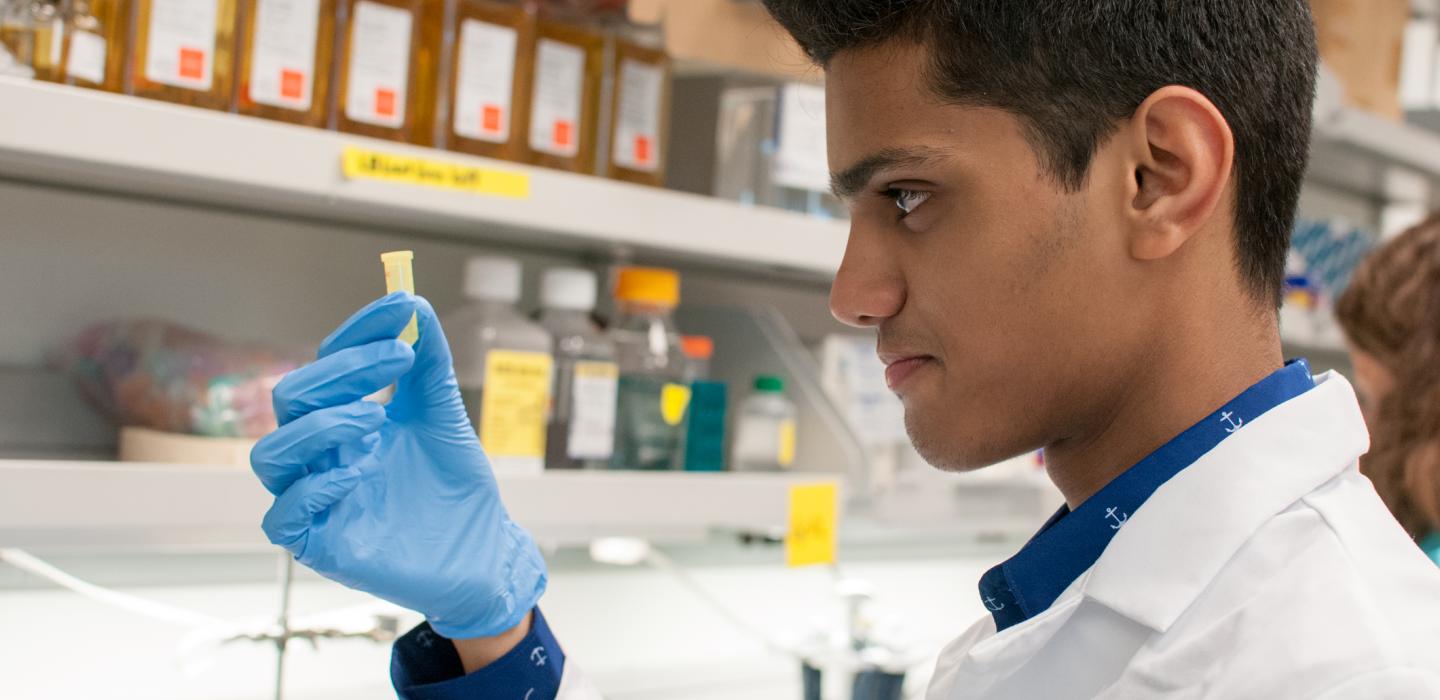 Career Fair Areas of Research Fact sheet
Thank you for chatting with us today at the HJF Career Fair! We believe that HJF is special for many reasons—our mission, our people, our workplace, our culture, and much more. If you would like additional information, please reach out to careers@hjf.org. We look forward to hearing from you!
---
HJF's research covers a wide spectrum of science, impacting both military and civilians.
---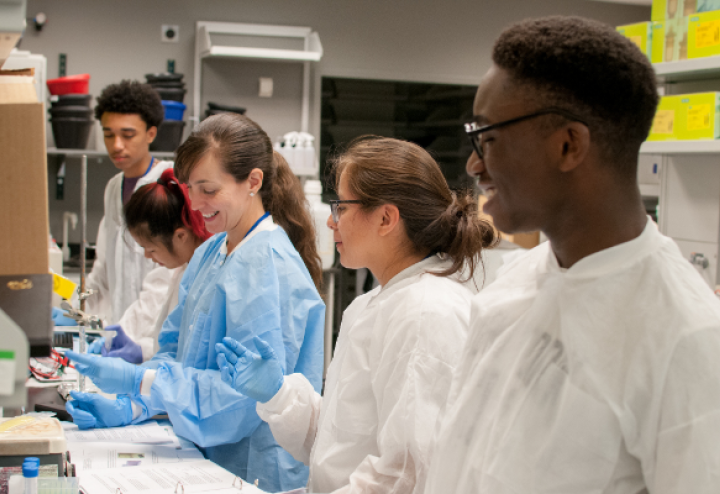 TBI/PTSD/ Mental Health
U.S. service members face extraordinary health challenges in the areas of traumatic brain injury, post traumatic stress disorder and mental well-being. HJF personnel work with military medical researchers on a wide range of programs to address the neurological and psychological wounds afflicting our service members. Research programs include:
Center for Neuroscience and Regenerative Medicine
Center for Deployment Psychology
Center for the Study of Traumatic Stress
Center for Rehabilitative Sciences Research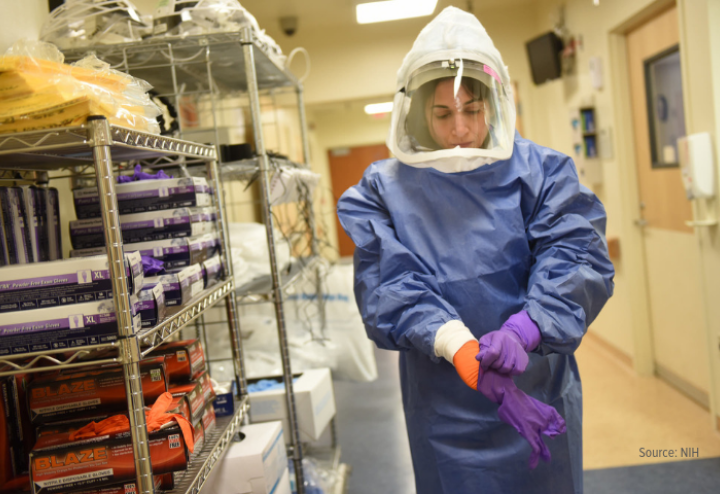 Infectious Disease
Infectious diseases remain one of the greatest threats to mission capacity and operational readiness of U.S. military forces. In addition to posing a direct threat to service members, infectious diseases can impact international stability by weakening economies, military and police forces, and government and social institutions. HJF is a key partner driving infectious disease research success by promoting public-private partnerships and providing solutions to help strengthen and diversify DoD's research portfolio to develop novel countermeasures for infectious diseases. Research programs include:
Military Malaria Research Program
Austere environments Consortium for Enhanced Sepsis Outcomes
U.S. Military HIV Research Program
Emerging Infectious Diseases Branch
Infectious Disease Clinical Research Program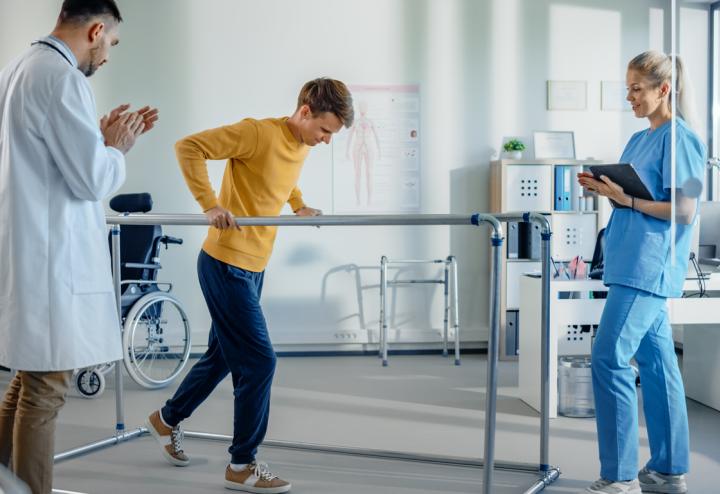 Clinical and Rehabilitative Medicine
Clinical and rehabilitative services play an essential role in healthcare, especially within the military community. From post-trauma rehabilitation to everyday care and preventative medicine, protecting the health of our volunteer forces means ensuring the availability and efficacy of clinical and rehabilitative services. HJF's scientific, administrative and management services allow Department of Defense clinical and rehabilitative programs to conduct innovative research into rehabilitation, pain management and sensory function. Research programs include:
Center for Rehabilitative Sciences Research
Defense and Veterans Center for Integrative Pain Management
National Military Audiology and Speech Pathology Center, Scientific and Clinical Studies Section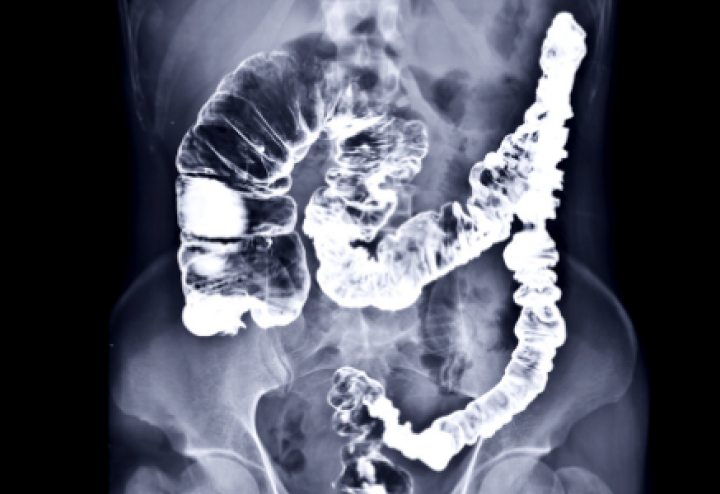 Cancer
Cancer researchers continually seek better diagnostics, improved patient care and new preventative vaccines to reduce the prevalence and impact of cancer. HJF supports numerous national and international collaborations between military and civilian scientists and physicians to facilitate their research and advance cancer treatments. Research programs include:
Clinical Breast Care Project and the Breast Cancer Translational Research Center of Excellence
Center for Prostate Disease Research or Prostate Center of Excellence
Gynecologic Cancer Translational Research Center of Excellence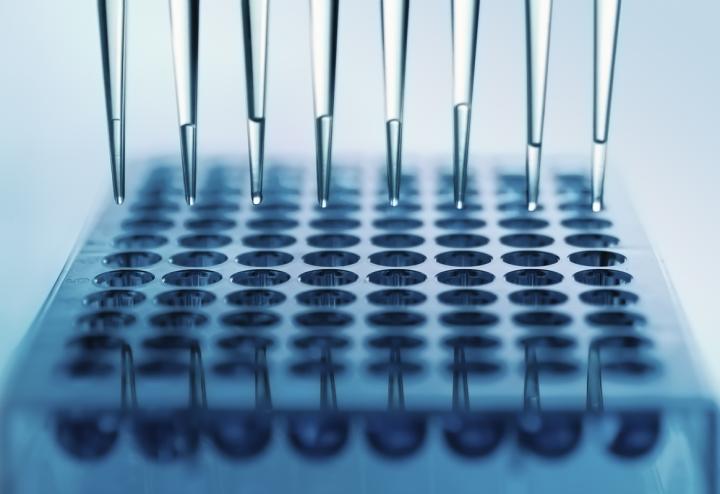 Precision Care
Military precision medicine developed from incredible advances focuses on customizing treatments for every patient. HJF-supported research programs and facilities develop data-driven, decision-making tools for military and civilian surgeons, and identify disease-susceptibility genomic fingerprints through comparative whole genome sequencing. Research programs include:
Surgical Critical Care Initiative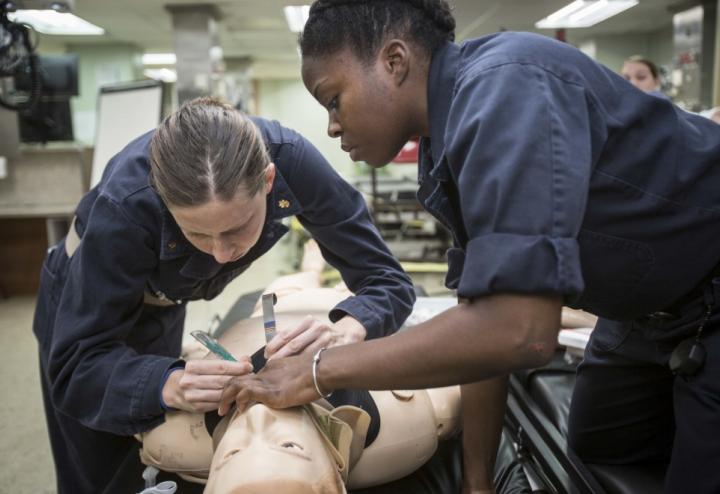 Force Health Protection/Disaster Preparedness
The efficacy of our defense forces relies on the good health and proper preparation of our service members. With HJF's unique capabilities, agility and proven ability to scale, we are poised to advance requirements-driven research and program services in support of federal partner missions in force health protection (FHP) and disaster preparedness. Some of our partners include the Department of Defense, The Uniformed Services University of the Health Sciences and the Center for Disease Control and Prevention. Research programs include:
Center for Global Health Engagement
Consortium for Health and Military Performance
National Center for Disaster Medicine and Public Health