OMNIBUS IV
Contract Number: HT001122D0022
HJF POC: Dyneisha Herbert-Felder, Deputy Director, Business Development
The Defense Health Agency OMNIBUS IV Military Medical Research and Development Contract (OMNNIBUS IV) is the latest in a series of Department of Defense's (DoD) Indefinite Delivery/Indefinite Quantity (IDIQ) contract vehicles focused on the discovery and integration of medical innovations and materiel solutions to continually enhance force health readiness, resilience, and rehabilitation. The IDIQ's program areas support migration of new or existing research and technology into military medical practice, and include medical simulation technology, research into infectious diseases and radiation effects, battlefield healthcare, clinical medicine, chemical and biological readiness, genomics and omics-based research, and science technologies. Elements of these program areas fall into four market segments described below. HJF is eligible to compete for task orders as a prime in each market segment.
If you want to work with HJF on Omnibus IV:
First, define your scope of work.
Then, connect with HJF to discuss potential contracting options to include accessing us through one of Omnibus IV's four market segments.
Contact the designated Omnibus IV Contracting Office for more detail.
More Information on Omnibus IV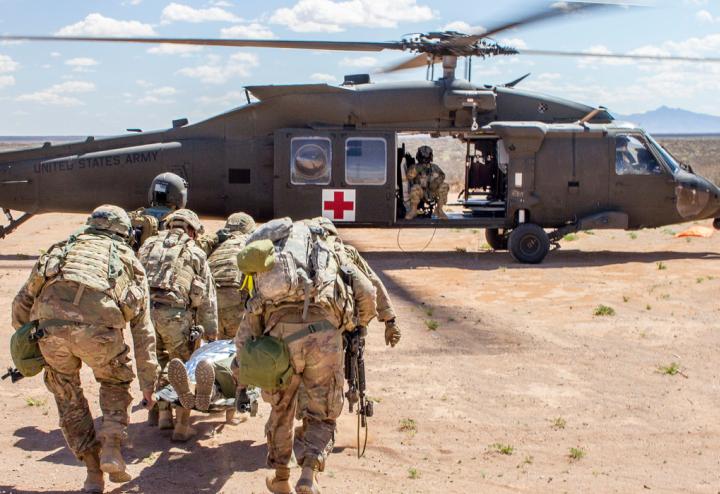 Market Segment 1: Research & Development
Establish and maintain collaborative medical partnerships across the medical field in industry and academia. Proficiency areas include:
•    Collaborations in DoD Medical Research
•    Transitioning of Programs though Funding Continuum 
•    Maintenance of Quality, Safety, Security, and Surety Standards 
•    Success in Research Deliverables and Outcomes applying all federal (e.g. HHS and FDA) and DoD Rules and Regulations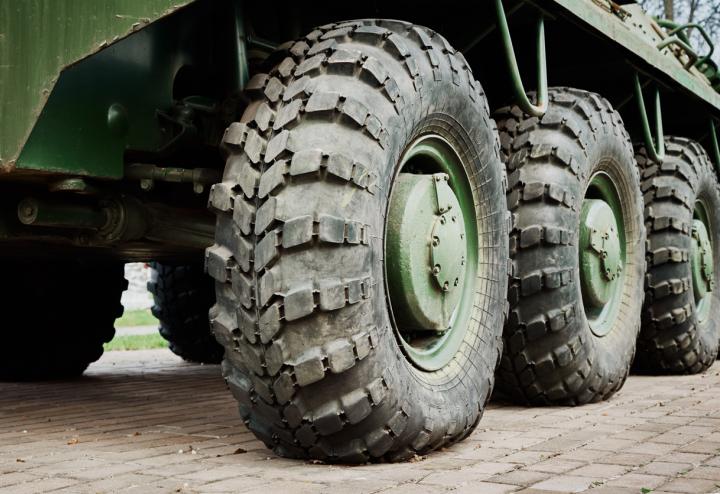 Market Segment 2: Research & Development Support Services
Provides support research activities including administration, staff support, subject matter expertise consult, non-inherently government function management, and oversight support to R&D leadership; program management support; scientific/technical strategic planning; or execution management. Proficiency areas include:
•    Administrative Support Services 
•    Information Technology Support Services 
•    Scientific and Technical Support Services 
•    Facilities Support Services 
•    Medical Services Support for Clinical and Research Protocols 
•    Supplies and Equipment 
•    Logistical Support Services 
•    TO Administrative, Technical, and Other Support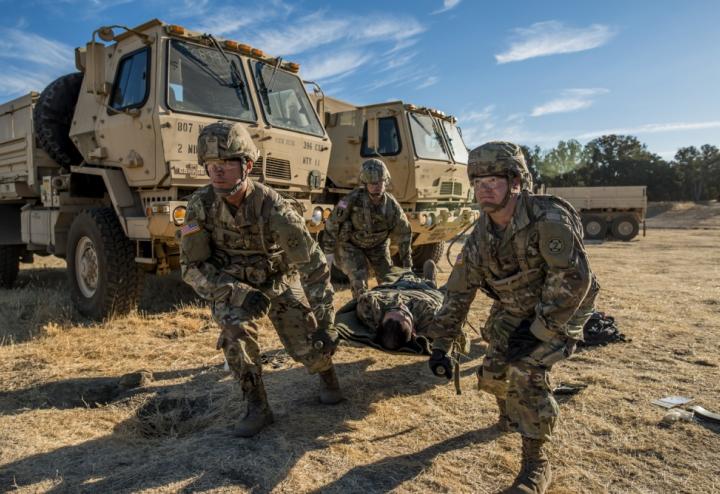 Market Segment 3: Regulatory Processes
Support and and expertise in comprehensive regulations protecting the welfare and rights of human and animals in medical research. Strategies to foster and oversee the compliance and ethics of all research, tests, and studies involving human and animal use across the DoD. Supports funding and industry cooperation principles that leads short and long-term strategic planning, provides operational direction and guidance, and ensures policy compliance from development through transition. Proficiency areas include:
•    Animal Use Programs and Vivaria 
•    Research Involving Human Subjects 
•    DoD Use of Investigational Products 
•    CFR Title 21, (FDA): Investigational New Drug Application (IND) (21 CFR 312) 
•    Federal and DoD Privacy Technology Transfer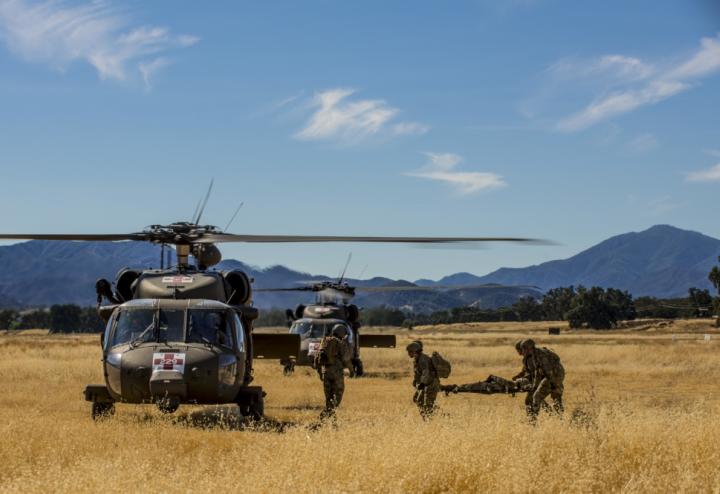 Market Segment 4: Translational Sciences Support Services
Involves translation services to support migrating science and enhanced technologies to products for use in Military Treatment Facilities, deployed environments and/or non-DoD hospitals. Can include lifecycle support requirements for availability, scalability, maintainability, supportability, and other requirements as appropriate. Proficiency areas include:
•    Pre-Transition Support 
•    Transition Support 
•    Evidence-based Solution Development 
•    Dissemination Strategies, Processes, and Evidence-based practices
•    Implementation Strategies, Processes, and Evidence-based Practices
•    Evaluation Strategies, Plans, and Execution
National Institutes of Allergy and Infectious Diseases (NIAID) Rapid & Comprehensive Response IDIQ 
Contract Number: 75N93021D00034
HJF POC: Dr. Sheara Fewell, Senior Director, Business Development
Contract Overview: This contract supports NIAID's Clinical Research, Division of Intramural Research and Vaccine Research Center with rapid response capabilities to infectious disease issues. NIAID'smission is to conduct and support basic and applied research to better understand, treat, and ultimately prevent infectious, immunologic, and allergic diseases.
---
Other Transaction Agreement (OTA)
Medical Technology Enterprise Consortium (MTEC)
HJF POC: Dyneisha Herbert-Felder, Deputy Director, Business Development
MTEC is a 501(c)(3) biomedical technology consortium collaborating under an Other Transaction Agreement (OTA) with the U.S. Army Medical Research and Development Command (USAMRDC) that serves those who serve our nation. In partnership with the Department of Defense and private support, MTEC is working to prevent injuries and accelerate the development of revolutionary medical solutions that will enhance wound healing.
Medical CBRN Defense Consortium (MCDC)
MCDC was formed in response to the Government's expressed interest in establishing an OTA with an eligible entity or group of entities, to include industry, academic, and not-for-profit partners, for advanced development efforts to support the Department of Defense's (DoD) medical, pharmaceutical and diagnostic requirements as related to enhancing the mission effectiveness of military personnel. Through the Joint Program Executive Office for Chemical, Biological, Radiological and Nuclear Defense (JPEO-CBRND), the Medical Countermeasures Systems (MCS) Joint Project Management Office looks for innovative, safe and effective medical solutions to counter CBRN threats.
General Services Administration's (GSA) Multiple Award Schedule
Contract Number: 47QRAA21D0016
HJF POC: Dr. Sheara Fewell, Senior Director, Business Development
The GSA Schedule, also known as Federal Supply Schedule, and Multiple Award Schedule (MAS), is a long-term governmentwide contract with commercial companies that provides access to millions of commercial products and services at fair and reasonable prices to the government. MAS makes buying easy and efficient with the use of modern technology to connect government buyers and industry.
Training and Readiness Accelerator II
HJF POC: Dyneisha Herbert-Felder, Deputy Director, Business Development
The Training and Readiness Accelerator II consortium is a collaboration executed under an Other Transaction Agreement (OTA) with the U.S. Army Program Executive Office for Simulation, Training and Instrumentation (PEO STRI) to address critical modeling, simulation, and training (MS&T) issues affecting national security. The mission of this consortium is to develop modeling, simulation and training related prototypes to enhance the mission effectiveness of military personnel and the supporting platforms, systems, components, or materials proposed to be acquired or developed by the DoD.