Hero of Military Medicine Senior Leader Honoree
General Steve Lyons, USA
General Steve Lyons is the Commander, United States Transportation Command, Scott Air Force Base, Illinois, one of ten Combatant Commands under the Department of Defense. USTRANSCOM's mission is to project and sustain military power, enable global reach, and provide a full range of flexible and responsive options to national leadership while presenting multiple dilemmas for potential adversaries.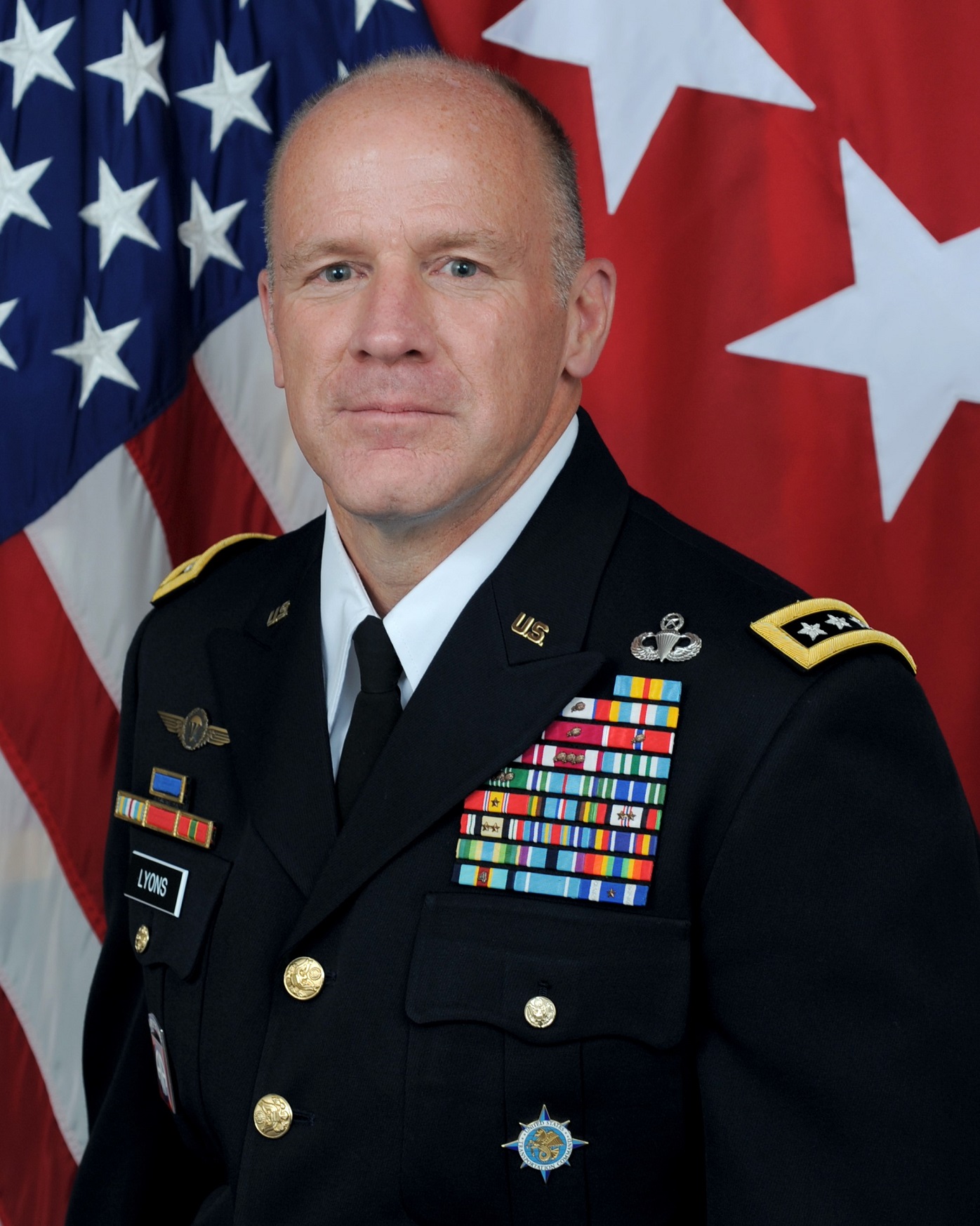 General Lyons has extensive leadership experience spanning 35 years of military service. He began his career in Germany during the Cold War and subsequently held a wide range of assignments to include command of troops at every level, multiple operational deployments, and over 6 years of experience in joint assignments. As a battalion commander in 2003, he led more than 1200 Soldiers as part of the 3d Infantry Division's ground assault to liberate Baghdad. Since 2003, he has spent more than 40 months deployed to the U.S. Central Command area of responsibility in support of Operation Iraqi Freedom and Operation Enduring Freedom (Afghanistan). He also served as the 14th USTRANSCOM deputy commander from 2015-2017. 
A native of Rensselaer, New York, General Lyons graduated from the Rochester Institute of Technology (RIT) and was commissioned a second lieutenant in the US Army in 1983. He holds two master's degrees, one from the Naval Postgraduate School in logistics management (1993); and a second from the Industrial College of the Armed Forces in national resource strategy (2005). His awards include the Defense Distinguished Service Medal and the Master Parachutist Badge.
Hero of Military Medicine Ambassador Honoree
Joint Trauma System, the Department of Defense Center of Excellence for Trauma
Accepted by Colonel Stacy A. Shackelford, MD, FACS, USAF, MC
Colonel Shackelford is the first JTS Director to serve under the DHA governance. Col Shackelford previously served as the JTS Chief of Education and Performance Improvement.
Col Shackelford was instrumental in standing up the JTS Committees for Surgical and En Route Combat Casualty Care. She is also known for her contributions to prolonged field care (PFC) and her work in predeployment training. She was awarded the Committee on Tactical Combat Casualty Care Frank K. Butler award for 2016 for her many contributions to improving military prehospital trauma care. She also received the Joint Service Commendation medal and the Bronze Star.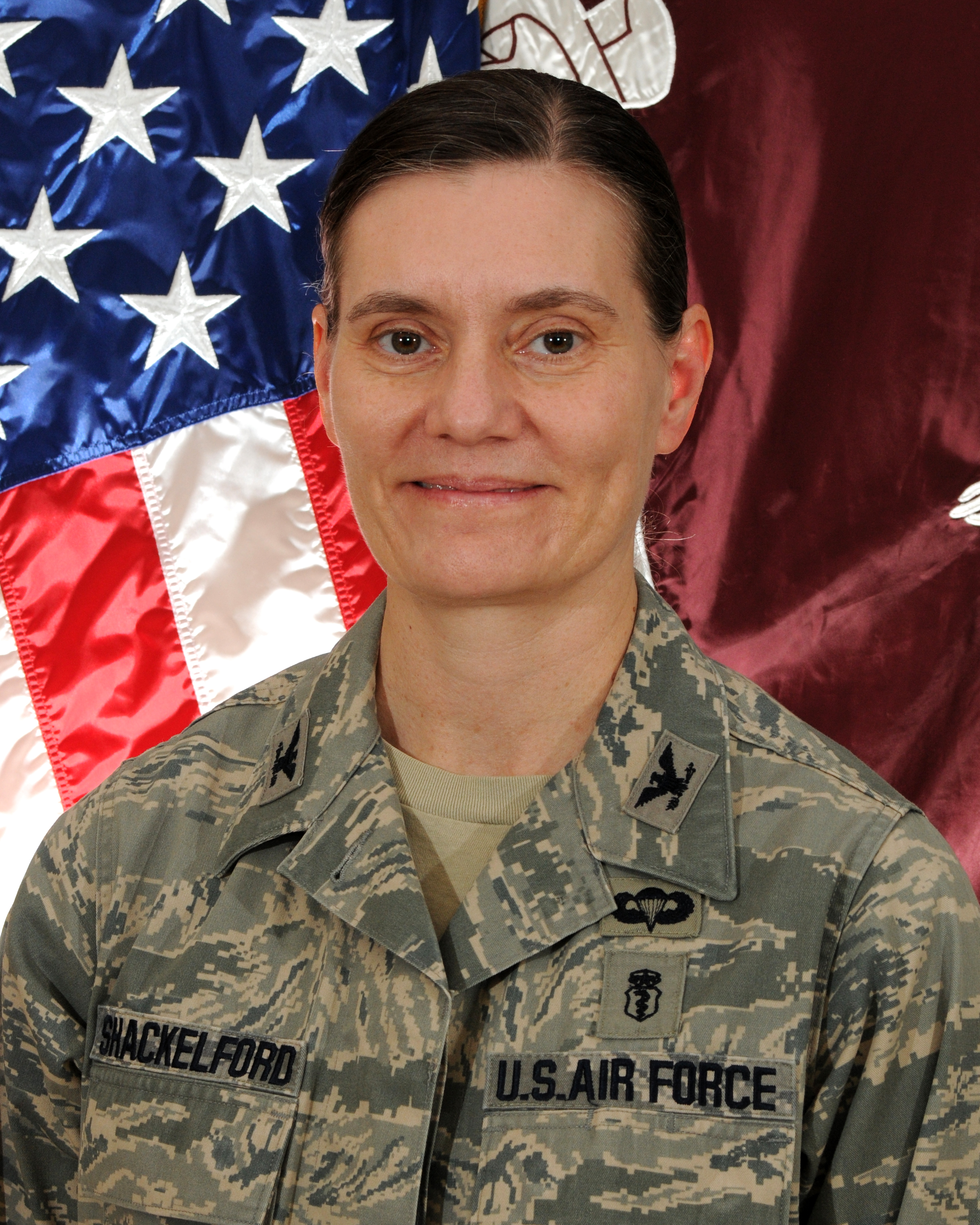 She deployed five times to CENTCOM. During her last three deployments, Col Shackelford served as the forward Joint Theater Trauma System director for Operation Enduring Freedom, managing a team of 24 personnel and coordinating trauma care delivery for three Role 3 and 22 Role 2 surgical facilities throughout Afghanistan. She twice served as the dual-hatted Operation Freedom's Sentinel trauma system director/Task Force Medical-Afghanistan deputy commander for clinical services. She also led the first CENTCOM prehospital trauma system assessment in Afghanistan in 2012 and the CENTCOM trauma system assessment in Iraq and Afghanistan in 2018.
Prior to joining JTS, Col Shackelford led education and training for the Air Force's premiere trauma training platform, Center for Sustainment of Trauma and Readiness Skills, University of Maryland Shock Trauma Center in Baltimore. She served as president of the Excelsior Society 2017-2018 and works integrally with the American College of Surgeons as the Region Chief for the US Military, Canadian Military and Veterans Affairs to the Committee on Trauma.
Col Shackelford was commissioned through the U.S. Air Force Academy in 1989 and attended medical school at Tulane University, general surgery residency at the University of Utah, and trauma fellowship at the University of Southern California/Los Angeles County. Upon entering active duty, she completed Air Command and Staff College and Air War College and served as Deputy Chief of Medical Staff and Surgical Flight Commander.
Hero of Military Medicine Honorees
Army: Lieutenant Colonel George Barbee
Air Force: Major (Doctor) Thomas Beachkofsky
Navy: Lieutenant Sharrod Greene
Lieutenant Greene enlisted in the United States Navy in 2004 and completed aviation electronics technician primary and secondary schools before serving at Carrier Airborne Early Warning Squadron 120 (VAW120) in Norfolk, VA and VAW-115 in Atsugi, Japan. LT Greene was selected for the Seaman-to-Admiral-21 Program and earned a Bachelor of Science in Nursing from Baker University. He commissioned in 2011.
LT Greene spent four years at Naval Hospital Pensacola. During this time, he completed a deployment with the Joint Task Force – Joint Medical Group to Guantanamo Bay, Cuba as a medicalsurgical nurse. Upon completion of his tour, he was selected for the Navy Nurse Anesthesia Program and earned a Doctorate of Nursing Practice from the Uniformed Services University of the Health Sciences. In 2018, he was Certified as a Registered Nurse Anesthetist.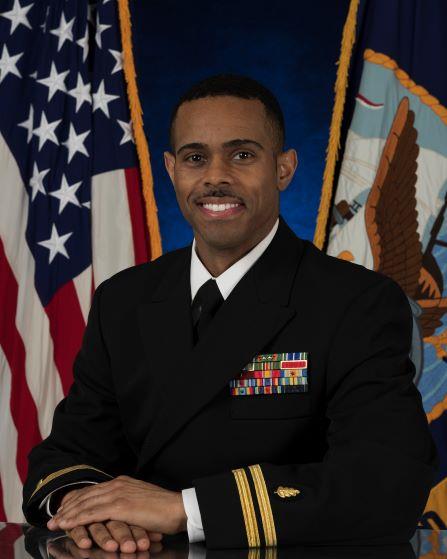 LT Greene then reported as a staff nurse anesthetist to Naval Medical Center Portsmouth. Shortly after arriving, he deployed with the Expeditionary Medical Unit (EMU) in support of Operation Inherent Resolve in Qayarrah West and Irbil, Iraq. While deployed with the EMU, he augmented an Army Forward Surgical Team in support of Joint Task Force Operations in Green Village, Syria.
LT Sharrod Greene currently serves as the Anesthesia Department Division Officer at Naval Medical Center Portsmouth where he manages a departmental OPTAR of $1.5 million, maintains over 400 pieces of hospital equipment, and ensures the smooth operation of 20 operating rooms.
Lieutenant Greene has received many awards for his academic success, leadership, and service including the Agatha Hodgins Certified Registered Nurse Anesthetist Memorial Award, and the 2019 Department of Defense High Reliability in Healthcare Awards Program Improved Access Award. His personal awards include the Army Commendation Medal, Army Achievement Medal, Navy and Marine Corps Achievement Medal (4 awards) and the Navy Good Conduct Medal (2 awards).