September 14, 2020
"I can state unequivocally that art therapy has helped me to be a better human, husband, father, and friend," says Christopher Stowe. "I can also state unequivocally that art therapy has helped save my life."
The retired Marine master gunnery sergeant is just one of more than 500,000 men and women of our armed services who are living with post-traumatic stress disorder, traumatic brain injury or associated psychological health issues. This figure includes as many as 20 percent of all service members who were deployed in either Iraq or Afghanistan.
For Stowe, his healing began after encountering art therapy as part of his integrative clinical treatment at a Creative Forces clinical site. Eventually this therapy led him to the art of glassblowing. Stowe is currently working with several studios in Florida to teach glassblowing to other veterans. His program was launched with support from community-based efforts related to Creative Forces.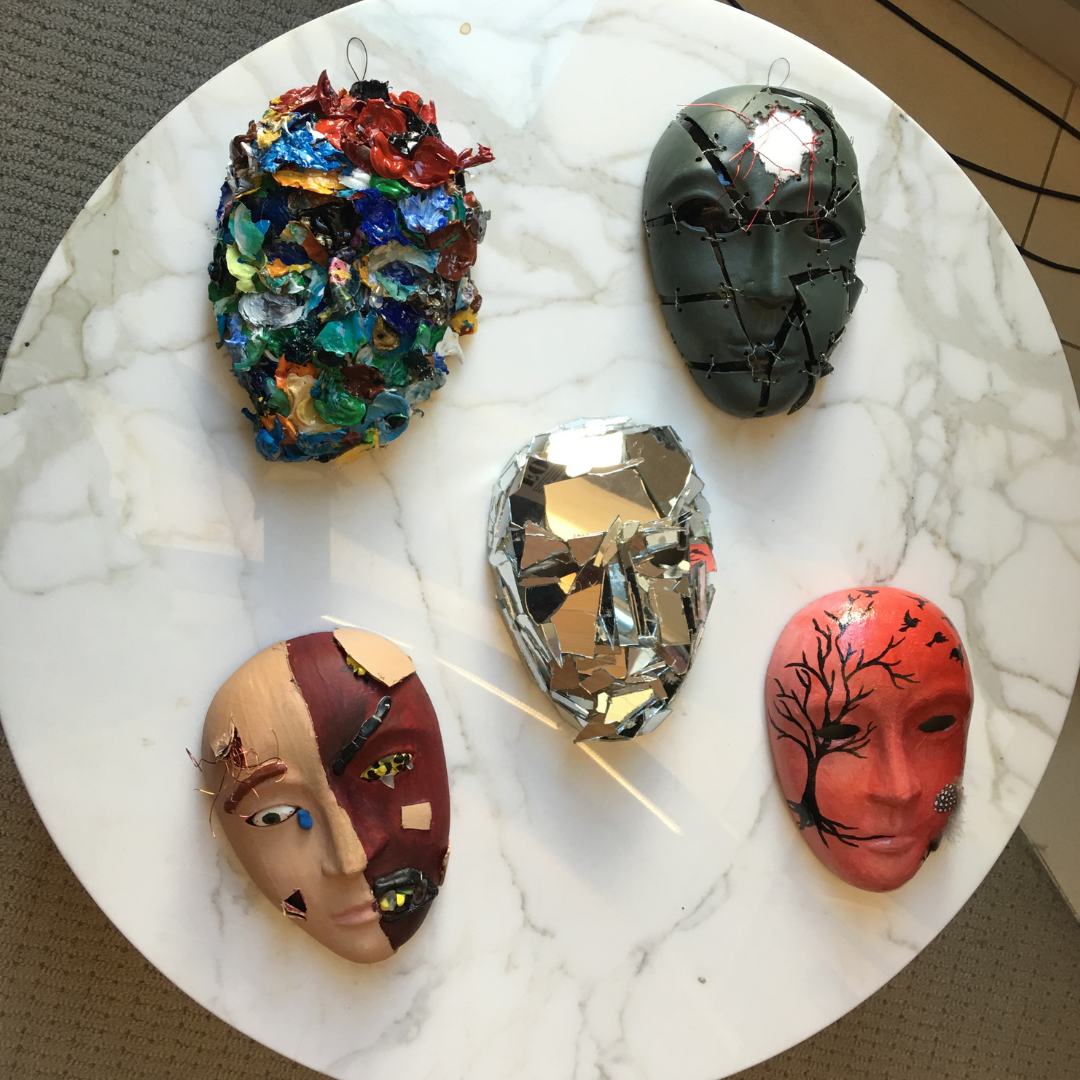 Creative Forces is an initiative of the National Endowment for the Arts in partnership with the U.S. Departments of Defense and Veteran Affairs as well as state and local arts agencies. Since 2012 this joint federal agency collaboration has focused on creative arts therapies as a highly effective way of improving the health, wellness, and quality of life for military and veteran populations exposed to trauma as well as their families and caregivers. Administrative support for Creative Forces is provided by Americans for the Arts and the Henry M. Jackson Foundation for the Advancement of Military Medicine (HJF).
"HJF is proud to collaborate with the Creative Forces team and support their work for service members and veterans in military medical facilities," says Dr. Joseph Caravalho, HJF President and CEO. "We have seen how patients benefit from creative arts therapies."
"The arts can play a pivotal role in healing, as we have seen through Creative Forces," said Mary
Anne Carter, chairman of the National Endowment for the Arts. "We are pleased to partner with HJF to support the work of creative arts therapists at clinical sites across the nation."
Two dozen creative arts therapists, including 18 funded by the National Endowment for the Arts through HJF and six others funded by the Departments of Defense and Veterans Affairs, currently work as part of the Creative Forces network. They can be found in a dozen locations across the nation—from the Joint Base Elmendorf-Richardson in Anchorage, Alaska, to the James A. Haley Veterans' Hospital in Tampa, Florida—and including the National Intrepid Center of Excellence at the Walter Reed National Military Medical Center in Bethesda, Maryland.
"Creative art therapies aren't a 'nice-to-have' component of healthcare," says Dr. Sara Kass, who serves as the senior military medical advisor for Creative Forces. "It's a 'need-to-have' and an integral part of the healing process for service members."
Strategically embedding creative arts therapies at the core of patient care at clinical sites throughout the country is one of the primary goals of Creative Forces. (Its telehealth program has been especially essential during the pandemic.) "Creative arts therapies are a vital part of the military healthcare toolkit," says Kass. "We know it makes a difference in the lives of patients that medicine alone cannot achieve."
The creative arts therapies supported by Creative Forces consist of dance/movement therapy, music therapy, and art therapy. Often a patient's creative work during therapy reflects the trauma of war. A Creative Forces research publication titled "'Master My Demons': Art Therapy Montage Paintings by Active-Duty Military Service Members with Traumatic Brain Injury and Post-Traumatic Stress" analyzed the themes of 240 creative works made in art therapy. The montage paintings consist of printed text taken from magazines or hand-painted words with powerful and haunting statements: "BOOM," "What About the Survivors?," "Return to Reality," "The Eyes Say It All," and "Finding My Place." Creative arts therapists help patients to process these traumatic reflections.
"We are so happy to be part of HJF," says Rebecca Vaudreuil, the lead music therapist for Creative Forces, who has worked with her patients on songwriting, music-based relaxation and cognitive strategies. "It will significantly extend our reach and help us improve the lives of even more service members, veterans and their families."
No less important than the healing of individual patients is the research by Creative Forces on the impact and benefits—physical, emotional, social, and economic—of creative arts therapies. "Our goal to better understand the value of the arts, and specifically creative arts therapies, to address the invisible wounds of war," says Kass. "We have already done significant research, but there is so much more to do and it's so important."
Since he learned the art of glassblowing, Christopher Stowe has become a fervent champion of creative arts therapies stating, "I can think of no nobler mission for art than healing."