November 19, 2019
Nicholas Giordano, PhD, RN, is employed by The Henry M. Jackson Foundation for the Advancement of Military Medicine (HJF) as a Postdoctoral Fellow at the Uniformed Services University's (USU) Defense and Veterans Center for Integrative Pain Management (DVCIPM) in Rockville, Maryland. He recently received a Fulbright Postdoctoral Scholarship to work with Professor Tracey Bucknall, PhD, RN, FAAN at Deakin University and Alfred Health to examine the utilization of multimodal pain management approaches after surgery and the integration of patient-reported outcomes into clinical practice settings. Nicholas completed his PhD, AM, MS, and BSN at the University of Pennsylvania, where he was a Hillman Scholar in Nursing Innovation and an NIH National Research Service Award Individual Predoctoral Fellowship recipient.
By Nicholas Giordano and edited by Gary Pettit
Pain is a universal phenomenon that impacts the wellness and physical function of individuals living all over the globe. Yet how we express pain, measure pain, and manage pain varies from individual to individual. Therefore, as a nurse and pain scientist I am committed to advancing the standardization and utilization of patient-reported outcomes to inform individualized pain management across healthcare settings.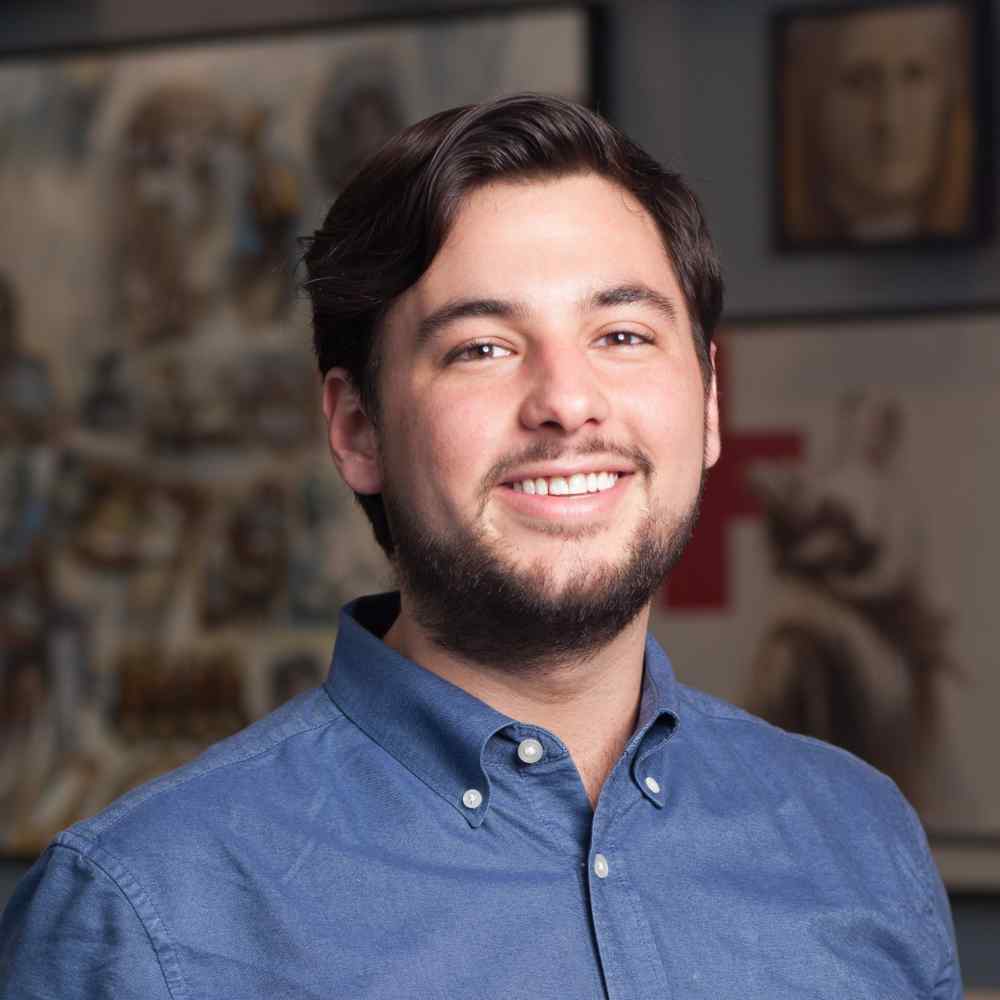 Our veterans experience pain at higher rates, and more severely, than civilians. As a nurse, I have seen that pain can be both a symptom of other illnesses as well as a debilitating chronic disease. I believe that by advancing the way we assess pain, we can more accurately evaluate pain management approaches. Ultimately, we can advance the overall wellness of service members and veterans when we address the biopsychosocial presentations of pain using multimodal pain management approaches.
My training as a clinician and researcher taught me about the unique care needs our nation's warfighters require. As a BSN to PhD Hillman Scholar in Nursing Innovation at the University of Pennsylvania, I had the honor to be under the tutelage of Rosemary Polomano, PhD, RN FAAN and her co-investigator COL (Ret) Chester 'Trip' Buckenmaier III, MD, the Director of DVCIPM. They provided me the opportunity to work as a team member on their study examining the use of regional anesthesia to deliver early aggressive pain management after combat-related injury.
It is because of my time at HJF, and with the DVCIPM team, that I am prepared to successfully conduct research during my Fulbright.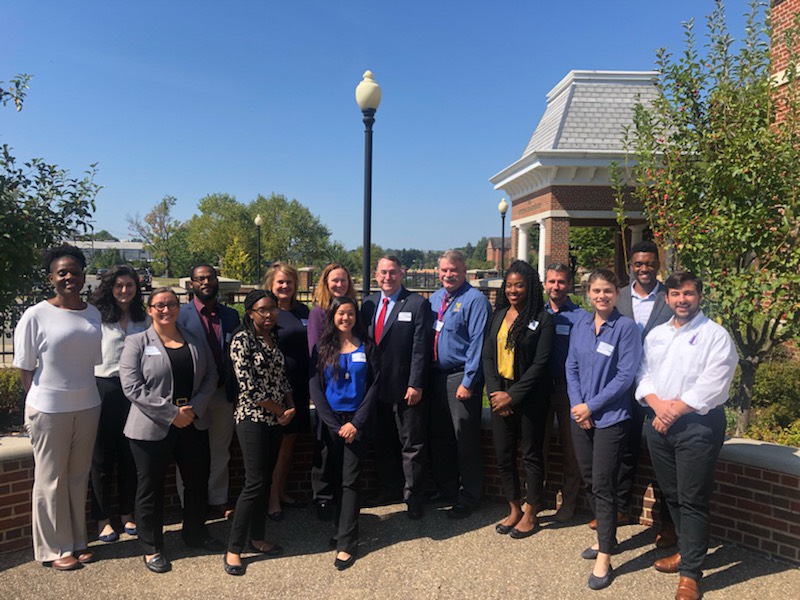 DVCIPM is conducting innovative pain research, using patient-reported outcomes and novel quantitative methodologies. Being embedded in one of the USU's Centers and its Department of Military and Emergency Medicine, has allowed me to learn robust research methods from Krista Highland, PhD, DVCIPM's Deputy Director of Science, and apply these methods to complex clinical data collected as part of the DVCIPM's high caliber prospective clinical studies. At DVCIPM, I get to work as part of a team to elicit clinically meaningful results from these data in order to optimize care for our service members in need of pain management within the Military Health System.
As an American Academy of Nursing (AAN) Jonas Policy Scholar I have the opportunity to meet and learn from nurse leaders and scientists from around the world. Last year at the AAN Annual Meeting in DC, I met Tracey Bucknall, PhD, RN, FAAN, whose work in implementation science and pain research I admire. Along with my experience working for HJF at DVCIPM, her support was instrumental in developing a successful Fulbright grant proposal to conduct pain management research in Melbourne, Australia.
My colleagues at DVCIPM are some of the most dedicated researchers and clinicians I have ever had the privilege to learn from.
They have an unparalleled commitment to advancing the science needed to inform health policies that ensure our service members and veterans receive the highest quality evidence-based pain management. The DVCIPM leadership has created an inviting and collaborative environment for me, as a trainee, to think independently, advocate for my research, and work on complex problems with interdisciplinary teams.
I am ecstatic that the Australian-American Fulbright Commission saw value in my proposal to conduct pain research in Melbourne and is willing to support me to continue learning from brilliant scientists on the other side of the globe. I plan to leverage the skills and knowledge I gained while at DVCIPM and HJF not only during my time as a Fulbright Scholar, but throughout my career. I want to continue serving those who serve by ensuring our Nation's service members and veterans experiencing pain have access to high quality, evidence-based, multimodal pain management.