June 20, 2019
The National Institute of Allergy and Infectious Diseases (NIAID), part of the National Institutes of Health (NIH), has awarded the Henry M. Jackson Foundation for the Advancement of Military Medicine, Inc. (HJF) a grant to manage research toward developing gonorrhea vaccines. Ann Jerse, Ph.D. of the Uniformed Services University of Health Sciences (USU) is the principal investigator for the Gonorrhea Vaccine Cooperative Research Center (GV CRC), which will receive up to $10.7 million over five years to study immune signals that may provide evidence of an effective gonorrhea vaccine.  HJF will manage the award for the duration of the research.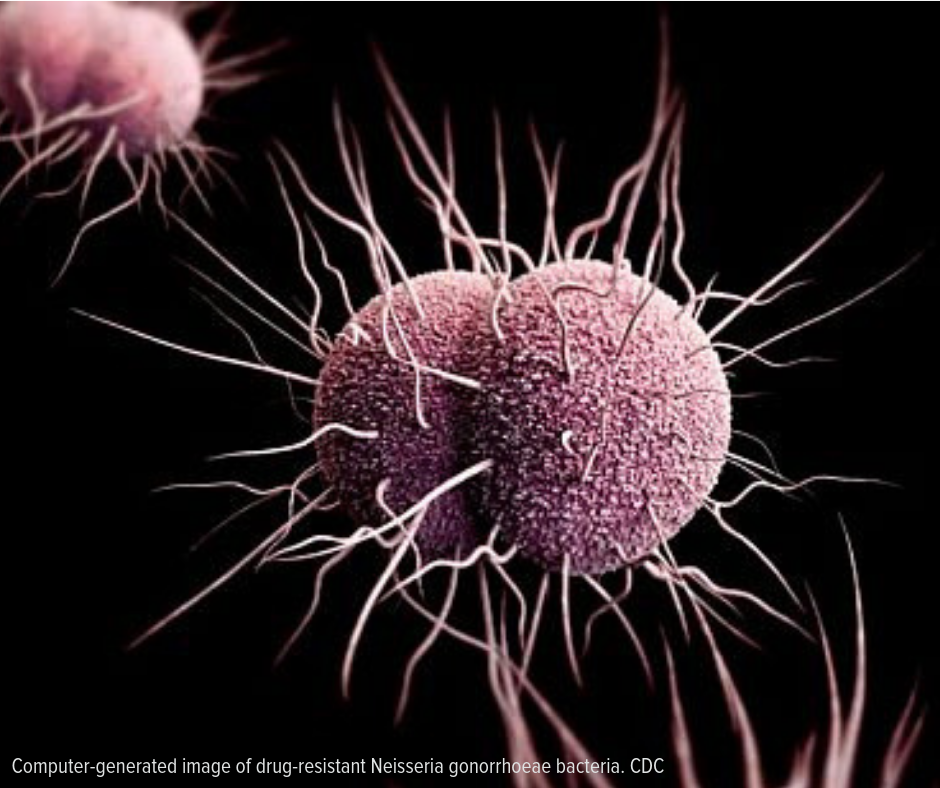 The award is one of four grants to research centers around the country. The grants will support collaborative multidisciplinary research on multiple sexually transmitted infections (STIs). At the end of the program, each center is expected to identify at least one candidate vaccine ready for testing in clinical trials. The GV CRC, headed by USU, brings together talented researchers from several institutions including Emory, University of North Carolina, Duke, Oregon State, the University of New Mexico and the University of Virginia with the diverse expertise needed to advance promising vaccines toward licensure. The center is organized around three research projects that will develop candidate gonorrhea vaccines against promising gonococcal proteins using vaccine platforms with proven safety and manufacturability and a fourth project that will address an important research gap regarding correlates of vaccine-induced immunity against gonorrhea.
"We are excited to be one of the four centers to receive an award," said Jerse. "The NIAID has given us an ambitious goal, a vaccine ready for clinical trials, and we are anxious to get to work. The team at the GV CRC are dedicated researchers and we hope our work will help lead to an effective gonorrhea vaccine."
Jerse has been researching gonorrhea and potential treatments since 2001. The serious infection can cause numerous complications and is a co-factor in the spread of HIV. The rapid spread of antibiotic resistance threatens current control measures. New treatments, and a gonorrhea vaccine, are crucially needed.
"This grant will improve our ability to identify the most promising vaccines by comparing vaccine candidates using centralized vaccine preparation and pre-clinical assessments of their protective potential in humans" said Jerse.
The NIH award number is 1 U19 AI144180-01. The awardee organization is HJF and the project leader/primary investigator is Ann Jerse, Ph.D., of the Uniformed Services University of Health Sciences.
---
About HJF: The Henry M. Jackson Foundation for the Advancement of Military Medicine, Inc. (HJF) is a global nonprofit organization with the mission to advance military medicine. HJF's scientific, administrative and program operations services empower investigators, clinicians, and medical researchers around the world to make discoveries in all areas of medicine. With more than 35 years of experience, HJF serves as a trusted and responsive link between the military medical community, federal and private partners, and the millions of warfighters, veterans, and civilians who benefit from military medicine. For more information, visit hjf.org.