May 28, 2019
The Henry M. Jackson Foundation for the Advancement of Military Medicine, Inc. (HJF) was named one of the Best Places to Work in Greater Washington by the Washington Business Journal. Hundreds of companies and organizations participated in the 13th annual survey, with the results divided by company and organization size. HJF was named as one of the Best Places to Work in the extra-large category.
"Our employees are passionate about advancing military medicine," said HJF President and CEO Dr. Joseph Caravalho. "HJF strives to support our dedicated teammates in every way we can. This honor shows that our efforts have not gone unnoticed. I am proud to be a part of HJF and proud to lead such a dedicated staff."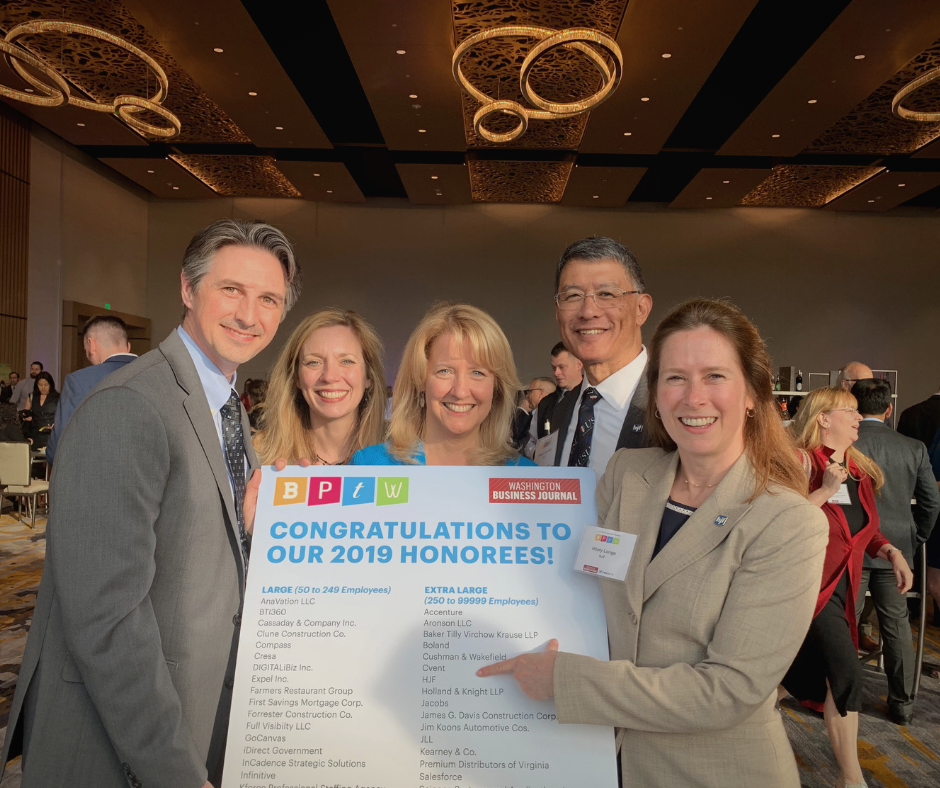 According to the Washington Business Journal article, HJF was among the "100 Greater Washington companies that scored highest among hundreds of employers that participated in Omaha, Nebraska-based Quantum Workplace's annual employee engagement survey." Employees in the local area were sent surveys and the results were based on those responses. The article goes on to say, "The data doesn't lie – these companies are scoring points with their workers for perks, leadership, office space, culture and more."
HJF recognizes that its staff are the most valuable part of the organization. Consequently, HJF offers a wide variety of benefits to its employees. HJF offers health, dental, vision, and life insurance. There is a 403b match that is 100% vested immediately and also generous time off. One of HJF's core values is work-life balance and HJF understands the value of alternative work arrangements such as flexible work schedules, compressed work week and teleworking in helping employees achieve that balance. HJF also scores points with employees through sport team pride days and much more.
HJF encourages leaders to reward efforts which positively impact the organization through public recognition and merit awards. Additionally, giving does not stop with the mission—HJF provides employees the opportunity to participate in a corporate social responsibility program, and when a fellow employee is in need, HJF has a program to allow teammates to donate unused annual leave to their fellow employees.
The Best Places to Work Survey was conducted in early 2019. Winners were notified at an evening event at National Harbor on May 14, 2019.
About HJF: The Henry M. Jackson Foundation for the Advancement of Military Medicine, Inc. (HJF) is a global nonprofit organization with the mission to advance military medicine. HJF's scientific, administrative and program operations services empower investigators, clinicians, and medical researchers around the world to make medical discoveries in all areas of medicine. With more than 35 years of experience, HJF serves as a trusted and responsive link between the military medical community, federal and private partners, and the millions of warfighters, veterans, and civilians who benefit from military medicine. For more information, visit hjf.org.