June 6, 2019
The Henry M. Jackson Foundation for the Advancement of Military Medicine, Inc. (HJF) welcomed Dr. Ben Woods as the new president of HJF Medical Research International (HJFMRI), a wholly owned subsidiary of HJF. Woods is a pediatric infectious disease physician and retired U.S. Air Force colonel with more than 30 years of military and medical experience. As president of HJFMRI, Woods will oversee the company's international efforts to advance military medicine.
"Dr. Woods is an extremely accomplished physician and leader and we're thrilled to have him join our team," said HJF President and CEO Dr. Joseph Caravalho. "International medical research is crucial to advancing military medicine. Dr. Woods's background in infectious disease and international medical research makes him an excellent fit for HJFMRI."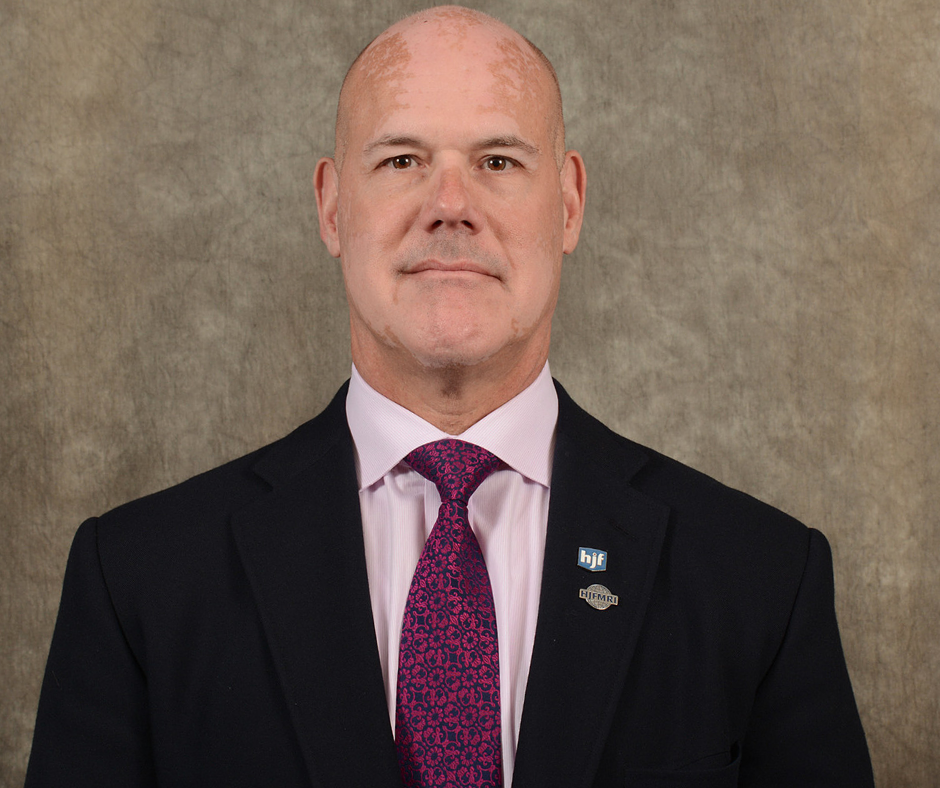 Woods retired from the U.S. Air Force in 2015 after nearly 30 years of service. During his service he held a variety of medical positions in Afghanistan, Kenya and the Defense Intelligence Agency's Science and Technology Directorate. After retiring from the U.S. Air Force, he joined the United States Agency for International Development serving as a senior pediatric HIV advisor and then a senior antimicrobial resistance and TB advisor. Woods was also the valedictorian of the 1995 graduating class of the Uniformed Services University of Health Sciences.
"HJFMRI is supporting cutting-edge research in the areas of infectious disease, medical treatment and clinical trials," said Woods. "I am excited to lead HJFMRI and contribute to this critical work around the globe."
HJFMRI is a nonprofit corporation that offers international support for programs advancing medical research, providing care, treatment, and education. Since 2001, HJFMRI has developed global relationships to help clinicians and researchers accomplish complex medical goals around the world. HJFMRI operates in more than a dozen countries and has managed hundreds of research programs.
---
About HJF: The Henry M. Jackson Foundation for the Advancement of Military Medicine, Inc. (HJF) is a global nonprofit organization with the mission to advance military medicine. HJF's scientific, administrative and program operations services empower investigators, clinicians, and medical researchers around the world to make discoveries in all areas of medicine. With more than 35 years of experience, HJF serves as a trusted and responsive link between the military medical community, federal and private partners, and the millions of warfighters, veterans, and civilians who benefit from military medicine. For more information, visit hjf.org.