Lieutenant Anna Rayne is a native of Clinton, New York.  She earned her Bachelor of Science from Haverford College in 2012. Following her graduation, she worked for a public health non-profit organization in Cape Town, South Africa, solidifying her desire to pursue a career in medicine.  She commissioned into the United States Navy through the Health Professions Scholarship Program in 2014 and attended medical school at Georgetown University in Washington, DC, graduating in 2018. She completed her internship and residency in Family Medicine at Fort Belvoir Community Hospital where she served as Chief Resident and developed a new medical curriculum in diversity, equity, and inclusion for medical students and residents. She earned multiple awards to include Resident of the Year twice and the Esprit de Corps Award.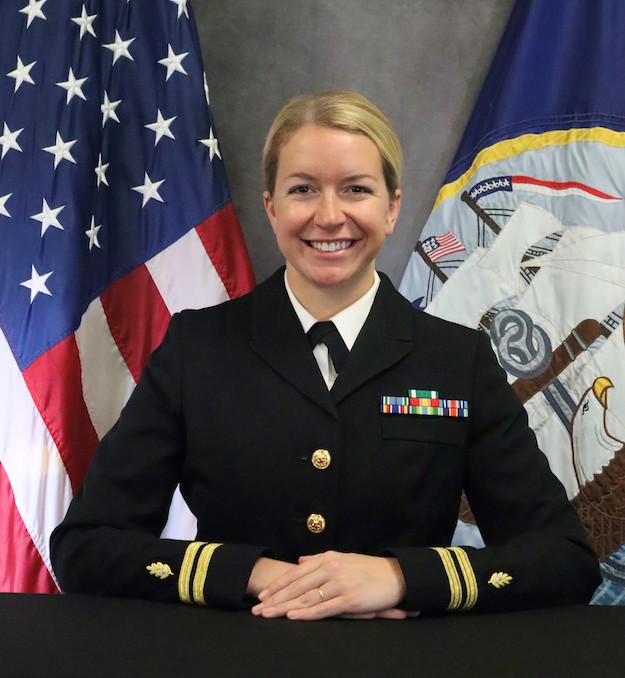 Lieutenant Rayne reported to U.S. Navy Medicine Readiness and Training Command Guantanamo Bay, Cuba as a Staff Family Medicine Physician in July 2021 where she served a diverse population of Active Duty service members, their families, contractors and Foreign Nationals. She established a multidisciplinary diabetes clinic and championed multiple public health initiatives.   
She transferred to Naval Hospital Camp Pendleton in February 2023 where she currently serves as faculty at the NHCP Family Medicine Residency program. 
In her four years of military service, LT Rayne has authored two peer reviewed publications and nine national presentations, receiving two research awards. LT Rayne's military awards include the Navy and Marine Corps Commendation Medal and Joint Service Achievement Medal.