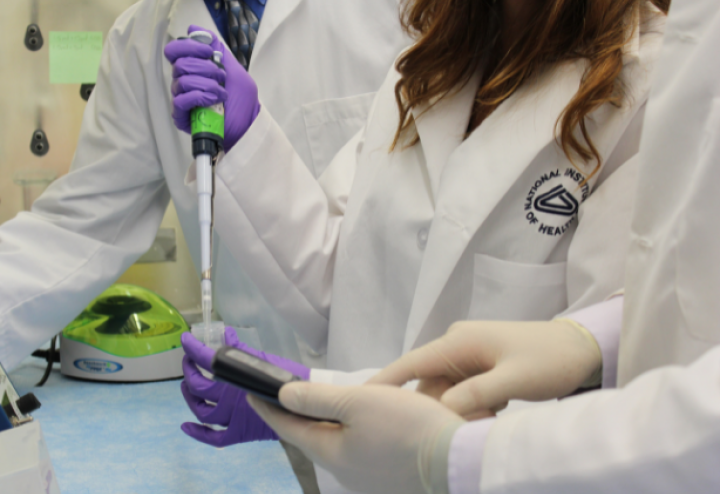 Who We Are
HJF is a 501(c)(3) nonprofit organization dedicated to advancing military medicine. We serve military, medical, academic and government clients by administering, managing and supporting preeminent scientific programs that benefit members of the armed forces and civilians alike.
Since its founding in 1983, HJF has served as a vital link between the military medical community and its federal and private partners. HJF's support and administrative capabilities allow military medical researchers and clinicians to maintain their scientific focus and accomplish their research goals.
---
Our Mission
HJF partners to advance military medicine for our nation's warfighters.
Our Vision
HJF is the trusted partner to advance military medicine globally for the mutual benefit of military and civilian health. 
Our Values
Honesty & Integrity
Excellence & Innovation
Diversity & Community 
Dignity & Respect
HJF is committed to conducting business ethically. Find out more at hjf.org/ethics.
---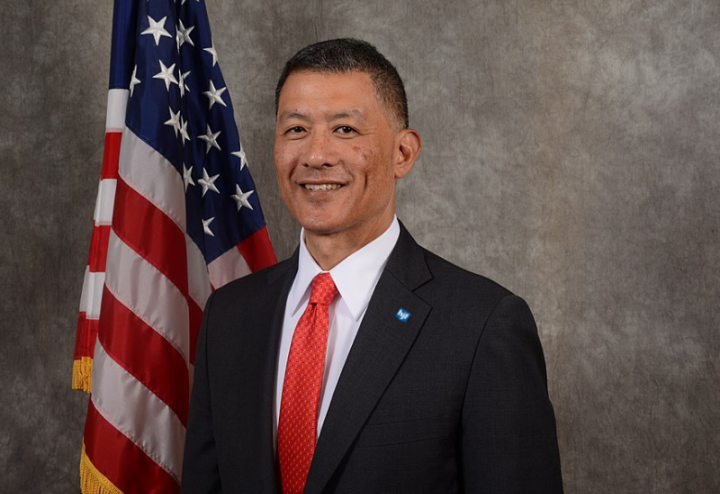 HJF Leadership
Joseph Caravalho, Jr., M.D., MG, U.S. Army, Ret.
HJF is led by President and Chief Executive Officer, Joseph Caravalho, Jr. Dr. Caravalho is responsible for the guidance and leadership of HJF. He sets the strategic goals and guides HJF in advancing military and civilian medicine. There are fourteen vice presidents and senior directors overseeing each of HJF's departments and a Council of Directors oversees HJF's financial and strategic goals. 
In May 1983, President Ronald Reagan signed a bill into law establishing the Foundation for the Advancement of Military Medicine. 
Five months later the name of the late Senator Henry M. "Scoop" Jackson was added to the name of the organization. Senator Jackson was the sponsor of the legislation that authorized the creation of our organization.  
The original legislation laid out the following core functions: 
Supporting research and education at the Uniformed Services University of the Health Sciences and throughout the military medical community 

Serving as a link between military researchers and the private medical sector 
Encouraging the participation of the medical, dental, nursing, veterinary and other biomedical sciences for the mutual benefit of military and civilian medicine 
HJF started out administering only two federally sponsored research programs. Throughout the decades, HJF has grown to a global organization supporting national and international initiatives in a broad spectrum of research areas from traumatic brain injury to HIV and other infectious diseases. Today, HJF manages more than 700 research grants, contracts, and cooperative agreements.  
HJF Subsidiaries 
HJF Medical Research International (HJFMRI) is a wholly-owned subsidiary of HJF which conducts medical research in more than a dozen countries. HJFMRI provides a wide range of services that facilitate basic research, scientific trials, clinical care, training, capacity-building, facility management and more. From mentoring small entities to managing large consortiums, we partner with the medical community, academia and private industry to pursue the most advanced research.
HJFMRI Ltd/Gte
HJFMRI Ltd/Gte is a wholly owned subsidiary of HJF that offers similar services to HJFMRI specific to the needs of research programs in Nigeria.
CAMRIS International, LLC develops health research and development solutions through high-quality, cost-effective programs and research management services. With experience working in more than 100 countries, CAMRIS combines proven systems with modern, effective and innovative practices to improve the lives of people around the world. CAMRIS, an HJF company, is a wholly-owned subsidiary of The Henry M. Jackson Foundation for the Advancement of Military Medicine, Inc.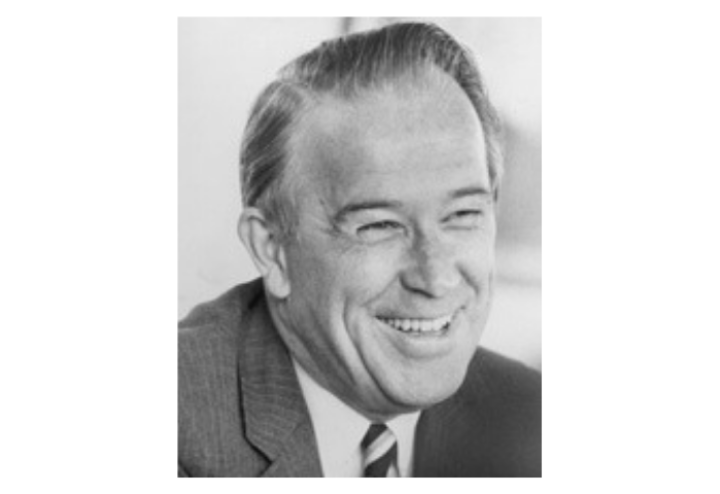 Henry M. "Scoop" Jackson
Henry Martin "Scoop" Jackson was a U.S. congressman and senator from the state of Washington from 1941 until his death in 1983.
For more than 30 years, Jackson was deeply involved in the major issues of American political life, from the drama of the Army-McCarthy hearings in 1954 to the liberation of Soviet Jews in the 1970s. He became an acknowledged authority on national security, energy and environmental issues. Jackson sponsored the legislation that established the Foundation for the Advancement of Military Medicine, which was named in his honor after his death.