We can help you develop a winning proposal.
Viewing this funding opportunity will take you away from HJF.com.
Before you go, remember that our expert team can help you:
prepare a competitive research proposal
negotiate the terms of your award
guide you through the lifecycle of your project
Continue off-site to view: "
This is a stub title.
"
HJF has made it easier for you to locate upcoming funding opportunities from various sponsors. We believe these select funding opportunities are most relevant to military medical researchers.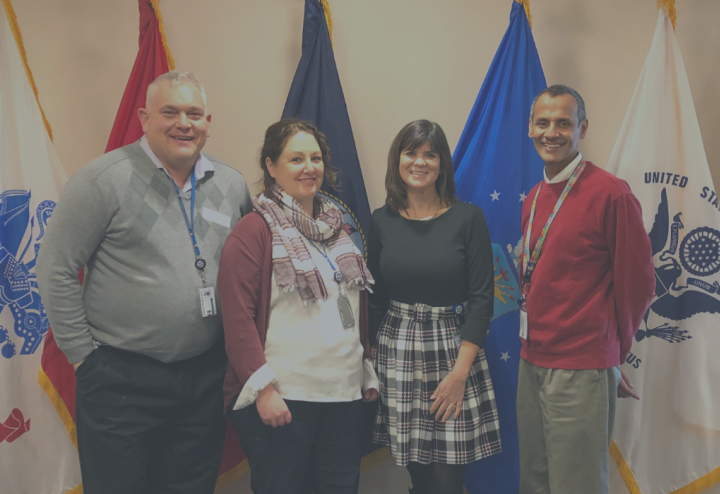 Consider using HJF's ESP Services! With the assistance and expertise of seasoned editors, statisticians, and protocol developers, HJF can help ensure that your next research proposal will be of superior quality. These powerful services will help you save time by creating a faster turnaround for more successful proposal submissions.
Filter by Research Focus Area
| Title | Opportunity Number | Sponsor | Closing Date | Research Area |
| --- | --- | --- | --- | --- |
| DoD Duchenne Muscular Dystrophy, Idea Development Award | W81XWH-20-DMDRP-IDA | CDMRP | 2020-12-07 | Other |
| DoD Peer Reviewed Alzheimer's, Convergence Science Research Award | W81XWH-20-PRARP-CSRA | CDMRP | 2020-07-21 | Neuroscience |
| Mechanistic investigations of psychosocial stress effects on opioid use patterns (R01- Clinical Trial Optional) | PAS-18-624 | NIH | 2020-09-07 | Clinical Trial, Clinical/Rehabilitative Research |
| DoD Neurofibromatosis, Clinical Trial Award | W81XWH-20-NFRP-CTA | CDMRP | 2020-07-09 | Neuroscience, Other |
| Vision Research Program, Focused Translational Team Science Award | W81XWH-20-VRP-FTTSA | CDMRP | 2020-11-18 | Organ Failure, Other, Prolonged Field Care, Sensory Systems Traumatic Injury , Traumatic Tissue Injury |
| Research Project Grant (Parent R01 Clinical Trial Required) | PA-20-183 | NIH | 2023-05-07 | Antibiotic Resistance, Burns, Cancer, Cardiology/Cardiovascular, Clinical Trial, Clinical/Rehabilitative Research , Dentistry, Expeditionary Nursing, Human Performance , Immune Function, Infectious Disease , Mental Health, NeuroMusculoskeletal injury, Neuroscience, Nursing, Nutrition, Orthopedics, Other, Pain Management, Pediatrics, Substance Abuse, Women's Health, Wound Healing and Infections |
| Leveraging Population-based Cancer Registry Data to Study Health Disparities (R21) | PA-17-288 | NIH | 2020-09-07 | Health Disparities , Cancer |
| High Priority HIV/AIDS Research within the Mission of the NIDDK (R01 Clinical Trial Optional) | PAS-18-698 | NIH | 2021-01-07 | Clinical Trial, Infectious Disease |
| DoD Prostate Cancer, Health Disparity Research Award | W81XWH-20-PCRP-HDRA | CDMRP | 2020-07-16 | Cancer |
| Enhancing Suicide Prevention in Emergency Care via Telehealth (R01 Clinical Trial Optional) | RFA-MH-20-226 | NIH | 2020-10-15 | Mental Health, Telemedicine, Other |
| DoD Kidney Cancer, Translational Research Partnership Award | W81XWH-20-KCRP-TRPA | CDMRP | 2020-08-26 | Cancer |
| NINDS Exploratory Neuroscience Research Grant (R21 Clinical Trial Optional) | PA-18-358 | NIH | 2021-05-07 | Neuroscience, Other |
| Using Information Technology to Support Systematic Screening and Treatment of Depression in Cancer (R01 Clinical Trial Optional) | PA-18-493 | NIH | 2021-05-07 | Cancer |
| NIH Research Project Grant (Parent R01 Clinical Trial Required) | PA-18-345 | NIH | 2021-01-08 | Other |
| DoD Bone Marrow Failure, Idea Development Award | W81XWH-20-BMFRP-IDA | CDMRP | 2020-08-05 | |
| The Role of Health Policy and Health Insurance in Improving Access to and Performance of Cancer Prevention, Early Detection, and Treatment Services | 2020 ACS Health Policy | ACS | 2020-10-15 | Cancer |
| CDMRP Peer Reviewed Medical Research Program Focused Program Award | W81XWH-20-PRMRP-FPA | CDMRP | 2020-08-13 | |
| DoD Epilepsy, Research Partnership Award | W81XWH-20-ERP-RPA | CDMRP | 2020-07-21 | Neuroscience |
| NIH Research Project Grant (Parent R01 Clinical Trial Not Allowed) | PA-18-484 | NIH | 2021-01-08 | Other |
| Pilot and Feasibility Studies of HIV and Animal Models for HIV Infection within the Mission of NIDDK (R21 Clinical Trial Optional) | PA-18-615 | NIH | 2021-01-07 | Infectious Disease |
| Focused Technology Research and Development (R01 - Clinical Trial Not Allowed) | PAR-19-253 | NIH | 2022-05-07 | |
| DoD Tick-Borne Disease, Idea Development Award | W81XWH-20-TBDRP-IDA | CDMRP | 2020-08-27 | Other |
| Blueprint Neurotherapeutics Network (BPN): Small Molecule Drug Discovery and Development of Disorders of the Nervous System (UG3/UH3 Clinical Trial Optional) | PAR-20-122 | NIH | 2023-05-07 | Neuroscience, Small Molecule, Therapeutics |
| Secondary Analyses of Existing Alcohol Research Data (R01) | PA-17-467 | NIH | 2020-09-07 | Clinical/Rehabilitative Research |
| DoD Peer Reviewed Cancer Research, Career Development Award | W81XWH-20-PRCRP-CDA | CDMRP | 2020-08-20 | Cancer |
| DoD Lupus, Impact Award | W81XWH-20-LRP-IPA | CDMRP | 2020-09-23 | Other, Immune Function |
| ADvanced Acclimation and Protection Tool for Environmental Readiness (ADAPTER) | HR001120S0041 | DARPA | 2020-06-18 | Environmental health & protection, Force Health Protection, Human Performance , Immune Function, Medical Device, Other, Performance optimization, Physiological health, Sleep |
| Urgent Competitive Revision to Existing NIH Grants and Cooperative Agreements (Urgent Supplement - Clinical Trial Optional) | PA-18-935 | NIH | 2022-01-24 | |
| CDMRP PRMRP Investigator-Initiated Research Award for Emerging Viral Diseases and Respiratory Health | W81XWH-20-PRMRP-IIRA-COV | CDMRP | 2020-06-12 | Artificial Intelligence, Blood and Blood products, Diagnostics, Disaster Preparedness, Emerging Infectious Diseases, Immune Function, Infectious Disease , Medical Countermeasures, Medical Device, Mental Health, Other, Physiological health, Psychological health and resilience , Resilience |
| BROAD AGENCY ANNOUNCEMENT (BAA) for Extramural Biomedical Research and Development | W81XWH-18-S-SOC1 | DoD | 2023-07-31 | |
| DoD Lupus, Idea Award | W81XWH-20-LRP-IA | CDMRP | 2020-09-23 | Other, Immune Function |
| Novel, High-Impact Studies Evaluating Health System and Healthcare Professional Responsiveness to COVID-19 (R01) | RFA-HS-20-003 | NIH | 2020-06-15 | |
| Basic Research in Cancer Health Disparities (R21 Clinical Trial Not Allowed) | PAR-18-655 | NIH | 2020-11-19 | Cancer |
| DoD Melanoma, Translational Research Award | W81XWH-20-MRP-TRA | CDMRP | 2020-09-24 | Cancer |
| Vaccine and Treatment Evaluation Units (VTEUs): Enhancing Capability and Capacity (UM1 Clinical Trial Required) | RFA-AI-20-021 | NIH | 2020-07-14 | Infectious Disease , Sexually transmitted infections, Emerging Infectious Diseases, Vaccines |
| Advancing Translational and Clinical Probiotic/Prebiotic and Human Microbiome Research (R01 Clinical Trial Optional) | PA-18-902 | NIH | 2021-09-07 | Clinical Trial, Immune Function, Clinical/Rehabilitative Research |
| CDMRP Peer Reviewed Medical Research Program Clinical Trial Award | W81XWH-20-PRMRP-CTA | CDMRP | 2020-08-13 | Blood and Blood products, Cardiology/Cardiovascular, Clinical Trial, Hemorrhage Control and Resuscitation, Mental Health, NeuroMusculoskeletal injury, Neuroscience, Nursing, Nutrition, Organ Failure, Other, Psychological health and resilience , Resilience, Sleep, Vaccines |
| Exploratory/Developmental Bioengineering Research Grants (EBRG) (R21 Clinical Trial Optional) | PAR-19-150 | NIH | 2022-01-07 | Clinical Trial, 308107ac1b0c8890ef300f67cc4bcbd7, Clinical/Rehabilitative Research |
| Comparative Effectiveness Research in Clinical Neurosciences (UG3/UH3 Clinical Trial Not Allowed) | PAR-19-171 | NIH | 2022-01-07 | |
| UNITED STATES MILITARY ACADEMY Broad Agency Announcement | W911NF-20-S-0008 | | 2025-03-31 | Areomedical Evacuation, Artificial Intelligence, Combat Casualty Care , Environmental health & protection, Force Health Protection, Human Performance , Medical Countermeasures, Other, Performance optimization, Physiological health, Prolonged Field Care, Robotics |
| DoD Prostate Cancer, Prostate Cancer Pathology Resource Network Award | W81XWH-20-PCRP-PCPRNA | CDMRP | 2020-09-24 | Cancer |
| Reducing Stigma to Improve HIV/AIDS Prevention, Treatment and Care in Low- and Middle-Income Countries (R21 Clinical Trial Optional) | PAR-19-326 | NIH | 2020-11-12 | Infectious Disease |
| Limited Competition: Additional Sequencing for the Alzheimer's Disease Sequencing Project (U01 Clinical Trial Not Allowed) | PAR-19-234 | NIH | 2022-05-07 | |
| Research Project Grant (Parent R01 Basic Experimental Studies with Humans Required) | PA-20-184 | NIH | 2023-05-07 | Dentistry, Expeditionary Nursing, Immune Function, Mental Health, Neuroscience, Nursing, Other, Wound Healing and Infections |
| NIH Small Research Grant Program (Parent R03 Clinical Trial Not Allowed) | PA-19-052 | NIH | 2022-01-07 | |
| DoD Military Burn, Clinical Translation Research Award | W81XWH-20-MBRP-CTRA | CDMRP | 2020-08-20 | Burns |
| FY19-FY20 Department of Defense HIV/AIDS Prevention Program: Military Specific HIV/AIDS Prevention, Care, and Treatment Program for Non-PEPFAR (President's Emergency Plan for AID Relief) Funded Countries | N00244-19-S-F001 | Department of Defense HIV/AIDS Prevention Program | 2020-09-30 | Infectious Disease |
| NIDCD Hearing Healthcare for Adults: Improving Access and Affordability (R21/R33 Clinical Trials Optional) | RFA-DC-19-001 | NIH | 2021-06-04 | |
| DoD Gulf War Illness, Research Advancement Award | W81XWH-20-GWIRP-RAA | CDMRP | 2020-09-10 | Other |
| DoD Peer Reviewed Cancer Research, Idea Award | W81XWH-20-PRCRP-IA | CDMRP | 2020-08-27 | Cancer |
| Applying a Biopsychosocial Perspective to Self-Management of Chronic Pain (R21 Clinical Trial Optional) | PA-18-946 | NIH | 2022-01-07 | |
| Bioengineering Research Grants (BRG) (R01 Clinical Trial Required) | PAR-19-159 | NIH | 2021-05-07 | |
| Modulating Intestinal Microbiota to Enhance Protective Immune Responses against Cancer (R01 Clinical Trial Not Allowed) | PAR-19-198 | NIH | 2021-11-08 | Cancer |
| DoD, Breast Cancer, Innovator Award | W81XWH-20-BCRP-INNOV-2 | CDMRP | 2020-10-06 | Cancer, Women's Health |
| DoD, Breast Cancer, Breakthrough Award Level 3 | W81XWH-20-BCRP-BTA3-2 | CDMRP | 2020-10-06 | Cancer, Women's Health |
| Biobehavioral Basis of Chronic Pain (R01 Clinical Trial Optional) | PA-18-944 | NIH | 2022-01-07 | |
| Role of Gut Microbiome in Regulating Reproduction and Its Impact on Fertility Status in Women Living with and Without HIV (R01 - Clinical Trial Optional) | PA-18-838 | NIH | 2021-09-07 | Women's Health, Sexually transmitted infections, Infectious Disease |
| NIAID Clinical Trial Planning Grant (R34 Clinical Trial Not Allowed) | PAR-19-281 | NIH | 2022-05-13 | |
| Small Grants for New Investigators to Promote Diversity in Health-Related Research (R21 Clinical Trial Optional) | PAR-19-222 | NIH | 2021-05-07 | |
| DoD Prostate Cancer, Translational Science Award | W81XWH-20-PCRP-TSA | CDMRP | 2020-07-16 | Cancer |
| Processing and Presentation of Non-Conventional MHC Ligands (R21 Clinical Trial Not Allowed) | PA-19-066 | NIH | 2022-01-08 | Immune Function, Infectious Disease |
| Mechanisms of Alcohol-associated Cancers (R01) | PA-17-220 | NIH | 2020-09-07 | |
| BRAIN Initiative: New Concepts and Early - Stage Research for Large - Scale Recording and Modulation in the Nervous System (R21) (Clinical Trial Not Allowed) | RFA-EY-18-001 | NIH | 2020-10-29 | Other |
| Emotional Well-Being: High-Priority Research Networks (U24, Clinical Trial Optional) | RFA-AT-20-003 | NIH | 2020-07-22 | Biomarkers, Mental Health, Pediatrics, Psychological health and resilience |
| Multidisciplinary Studies to Improve Understanding of Influenza Transmission (U19 Clinical Trial Optional) | RFA-AI-20-008 | NIH | 2020-09-10 | Diagnostics, Infectious Disease |
| CDMRP PRMRP Clinical Trial Award for Emerging Viral Diseases and Respiratory Health | W81XWH-20-PRMRP-CTA-COV | CDMRP | 2020-06-22 | Artificial Intelligence, Biomarkers, Clinical Trial, Diagnostics, Disaster Preparedness, Emergency Preparedness & Response, Emerging Infectious Diseases, Health Information Sciences, Infectious Disease , Medical Countermeasures, Medical Device, Other, Predictive Analytics, Psychological health and resilience , Resilience |
| Early-Stage Preclinical Validation of Therapeutic Leads for Diseases of Interest to the NIDDK (R01 Clinical Trial Not Allowed) | PAR-19-294 | NIH | 2021-11-12 | |
| Research on Chronic Overlapping Pain Conditions (R21 Clinical Trial Not Allowed) | PA-18-939 | NIH | 2022-01-07 | Pain Management |
| Reducing the burden of parasitic infections in the United States through evidence-based prevention and control activities | CDC-RFA-GH20-2083 | CDC | 2020-06-15 | Global Health Engagement, Infectious Disease |
| Computational Approaches for Validating Dimensional Constructs of Relevance to Psychopathology (R01 Clinical Trial Optional) | RFA-MH-19-242 | NIH | 2020-11-20 | |
| BRAIN Initiative: Targeted BRAIN Circuits Projects- TargetedBCP (R01 Clinical Trial Not Allowed) | RFA-NS-18-030 | NIH | 2020-11-10 | Other |
| DoD Tuberous Sclerosis Complex, Exploration- Hypothesis Development Award | W81XWH-20-TSCRP-EHDA | CDMRP | 2020-07-09 | Other |
| DoD Orthotics and Prosthetics Outcomes, Clinical Trial Award | W81XWH-20-OPORP-CTA | CDMRP | 2020-07-29 | Orthopedics, Clinical/Rehabilitative Research , Clinical Trial |
| DoD Lung Cancer, Clinical Translational Research Partnership Award | W81XWH-20-LCRP-CTRPA | CDMRP | 2020-08-05 | Cancer |
| BRAIN Initiative: New Technologies and Novel Approaches for Large-Scale Recording and Modulation in the Nervous System (R01 Clinical Trials Not Allowed) | RFA-NS-18-020 | NIH | 2020-10-29 | Other |
| Planning Projects for Clinical Trials on Effects of Sustained Reductions in Caloric Intake and Related Dietary Practices in Younger and Older Persons (U01 Clinical Trial Optional) | RFA-AG-21-016 | NIH | 2020-10-01 | Human Performance , Nutrition |
| Investigator Studies Program (MISP): Insomnia | Engage Zone MISP 2020 | MERCK | 2020-09-28 | Neuroscience, Sleep |
| Three-Dimensional (3D) Human Biomimetics for Infectious Diseases (U19 Clinical Trial Not Allowed) | RFA-AI-20-009 | NIH | 2020-06-12 | Infectious Disease |
| BRAIN Initiative: Research Opportunities Using Invasive Neural Recording and Stimulating Technologies in the Human Brain (U01 Clinical Trial Required) | RFA-NS-19-001 | NIH | 2020-10-19 | Neuroscience |
| Aerospace Medicine, Clinical Research, Human Performance Research, and Expeditionary Medicine | BAAAFRL-RQKHC-2016-0009 | AFRL | 2021-03-01 | |
| Feasibility Clinical Trials of Mind and Body Interventions for NCCIH High Priority Research Topics (R34 - Clinical Trials Required) | PAR-18-417 | NIH | 2020-09-07 | |
| Vision Research Program, Translational Research Award | W81XWH-20-VRP-TRA | CDMRP | 2020-11-18 | Combat Casualty Care , Injury prevention and reduction, Other, Prolonged Field Care, Sensory Systems Traumatic Injury |
| Investigator Initiated Extended Clinical Trial (R01 Clinical Trial Required) | PAR-20-139 | NIH | 2023-01-14 | Clinical Trial, Infectious Disease |
| Exploratory/Developmental Bioengineering Research Grants (EBRG) (R21 Clinical Trial Not Allowed) | PAR-19-149 | NIH | 2022-01-07 | |
| DoD Epilepsy, Quality of Life Research Award | W81XWH-20-ERP-QOL | CDMRP | 2020-07-21 | Neuroscience |
| Harnessing Natural Killer (NK) Cells to Prevent, Control, or Eradicate HIV (R01 Clinical Trial Not Allowed) | RFA-AI-20-016 | NIH | 2020-07-28 | Infectious Disease |
| BRAIN Initiative: Non-Invasive Neuromodulation - New Tools and Techniques for Spatiotemporal Precision (R01 Clinical Trial Optional) | RFA-MH-20-310 | NIH | 2020-10-15 | |
| Drug Development Science Support (U01) Clinical Trials Optional | RFA-FD-20-033 | DHHS | 2020-06-08 | Other, Patient Centered Outcomes, Research Tool, Therapeutics |
| DoD USAMRMC FY18-FY22 Broad Agency Announcement for Extramural Medical Research | W81XWH18SBAA1 | CDMRP | 2022-09-30 | |
| Basic and Translational Oral Health Research Related to HIV/AIDS (R21 Clinical Trial Not Allowed) | PA-18-695 | NIH | 2021-01-07 | Infectious Disease |
| Secondary Analyses in Obesity, Diabetes and Digestive and Kidney Diseases (R21 Clinical Trial Not Allowed) | PA-18-741 | NIH | 2021-05-07 | |
| Diet and Physical Activity Assessment Methodology (R21 Clinical Trial Not Allowed) | PA-18-857 | NIH | 2021-09-08 | |
| 2020 SFARI Collaboration on Sex Differences in Autism | 2020 SFARI | Simons Foundation | 2020-08-21 | Neuroscience |
| Disease Modifying Therapies for Chronic Lung Disease (R61/R33 Clinical Trial Required) | RFA-HL-21-013 | NIH | 2022-06-01 | Clinical Trial, Other, Therapeutics |
| Understanding and Modifying Temporal Dynamics of Coordinated Neural Activity (R21 Clinical Trial Optional) | PAR-18-554 | NIH | 2021-01-07 | Other |
| Peer Reviewed Alzheimer's Research Program Innovations in Care and Support Award | W81XWH-20-PRARP-InCASA | CDMRP | 2020-07-21 | Neuroscience |
| Ruth L. Kirschstein National Research Service Award (NRSA) Individual Postdoctoral Fellowship (Parent F32) | PA-18-670 | NIH | 2021-01-08 | Other |
| Epidemiologic Research on Emerging Risk Factors and Liver Cancer Susceptibility (R01 - Clinical Trial Not Allowed) | PA-18-677 | NIH | 2021-05-07 | Cancer |
| Age-related Microbiota Changes and their Implications in Chronic Disease Prevention, Treatment and Progression (R01 Clinical Trial Optional). | PA-18-738 | NIH | 2021-05-07 | |
| Prevention Research in Mid-Life Adults (R21 Clinical Trial Optional) | PA-18-850 | NIH | 2021-09-07 | |
| Research Supplements to Promote Diversity in Health-Related Research (Admin Supp - Clinical Trial Not Allowed) | PA-18-906 | NIH | 2020-06-25 | |
| Emotional Function in Normal Aging and/or MCI and AD/ADRD (R21 - Clinical Trial Not Allowed) | PAR-18-582 | NIH | 2020-07-22 | |
| Countermeasures Against Chemical Threats (CounterACT) Exploratory/Developmental Projects in Translational Research (R21 Clinical Trial Not Allowed) | PAR-18-721 | NIH | 2020-06-30 | Chemical, Biological & Radiological Defense |
| Cellular and Biochemical Engineering | PD-20-1491 | NSF | 2020-09-30 | Nutrition, Other |
| Generating New Insights and Mechanistic Understanding of Antibiotic Resistance Development (R21 Clinical Trial Not Allowed) | PA-18-724 | NIH | 2021-05-07 | |
| Global Brain and Nervous System Disorders Research Across the Lifespan (R21 Clinical Trial Optional) | PA-18-836 | NIH | 2020-11-07 | Other |
| DoD, Breast Cancer, Era of Hope Scholar Award | W81XWH-20-BCRP-EOHS-2 | CDMRP | 2020-09-22 | Cancer, Women's Health |
| Fundamental Research to Counter Weapons of Mass Destruction (C-WMD) | HDTRA1-16-24-FRCWMD | DEFENSE THREAT REDUCTION AGENCY | 2024-09-30 | Chemical, Biological & Radiological Defense |
| NIDCR Clinical Trial Planning and Implementation Cooperative Agreement (UG3/UH3) - Clinical Trial Required | PAR-18-547 | NIH | 2021-01-07 | |
| NIH StrokeNet Clinical Trials and Biomarker Studies for Stroke Treatment, Recovery, and Prevention (U01 - Clinical Trial Optional) | PAR-18-561 | NIH | 2020-11-05 | Other |
| LIFE COURSE INTERVENTION RESEARCH PILOT AND FEASIBILITY PROGRAM | HRSA-18-103 | HRSA | 2020-06-30 | |
| DoD Peer Reviewed Alzheimer's, Accelerating Diagnostics for Traumatic Brain Injury Research Award | W81XWH-20-PRARP-ADTBI | CDMRP | 2020-07-21 | Neuroscience |
| Exploratory/Developmental Clinical Research Grants in Obesity (R21 Clinical Trial Optional) | PA-18-720 | NIH | 2020-09-07 | |
| Novel Biomarkers for the Development of HIV Incidence Assays with Improved Specificity (R21 Clinical Trials Not Allowed) | PA-18-754 | NIH | 2021-05-07 | Infectious Disease |
| Advancing Research Needed to Develop a Universal Influenza Vaccine (R01 Clinical Trial Not Allowed) | PA-18-859 | NIH | 2021-09-07 | |
| Exploring Epigenomic or Non-Coding RNA Regulation in the Development, Maintenance, or Treatment of Chronic Pain (R61/R33 Clinical Trial Optional) | PAR-18-742 | NIH | 2021-02-11 | Clinical/Rehabilitative Research |
| Investigator Initiated Research in Computational Genomics and Data Science (R01 Clinical Trial Not Allowed) | PAR-18-844 | NIH | 2021-09-07 | |
| Medical Simulators for Practicing Patient Care Providers Skill Acquisition, Outcomes Assessment and Technology Development (R01 Clinical Trial Not Allowed) | PA-19-065 | NIH | 2022-01-07 | |
| Mechanisms Underlying the Contribution of Sleep Disturbances to Pain (R21 Clinical Trial Optional) | PA-19-201 | NIH | 2022-05-07 | Clinical/Rehabilitative Research |
| Investigator-Initiated Genomic Medicine Research (R01 Clinical Trial Optional) | PAR-18-735 | NIH | 2021-01-22 | Other |
| Innovation Grants to Nurture Initial Translational Efforts (IGNITE): Assay Development and Neurotherapeutic Agent Identification (R61/R33 Clinical Trial Not Allowed) | PAR-18-762 | NIH | 2021-05-07 | |
| Limited Competition: Additional Sequencing for the Alzheimer's Disease Sequencing Project: Opportunity for Revision Requests for Active Cooperative Agreements (U01 Clinical Trial Not Allowed) | PAR-18-890 | NIH | 2021-09-07 | |
| DoD Spinal Cord Injury, Clinical Trial Award | W81XWH-20-SCIRP-CTA | CDMRP | 2020-08-25 | NeuroMusculoskeletal injury |
| U.S. - India Collaborative Vision Research Program (R01 Clinical Trial Not Allowed) | PAR-18-912 | NIH | 2020-11-09 | |
| DoD Spinal Cord Injury, Translational Research Award | W81XWH-20-SCIRP-TRA | CDMRP | 2020-08-25 | NeuroMusculoskeletal injury |
| Cellular and Biochemical Engineering | PD 20-1491 | NSF | 2022-09-01 | |
| Cellular and Molecular Biology of Complex Brain Disorders (R01) | PAR-17-309 | NIH | 2020-09-07 | |
| Addressing the Challenges of the Opioid Epidemic in Minority Health and Health Disparities Research in the U.S. (R01 Clinical Trial Optional) | PAR-18-747 | NIH | 2020-11-13 | Clinical/Rehabilitative Research |
| Modular R01s in Cancer Control and Population Sciences (R01 Clinical Trial Optional) | PAR-18-869 | NIH | 2021-03-08 | Cancer |
| Research on Chronic Overlapping Pain Conditions (R21 Clinical Trial Not Allowed) | PA-18-939 | NIH | 2022-01-07 | |
| Advancing Development of Rapid Fungal Diagnostics (R21 Clinical Trial Not Allowed) | PA-19-081 | NIH | 2022-01-07 | |
| Pilot and Feasibility Clinical Research Grants in Kidney Diseases (R21 Clinical Trial Optional) | PAR-18-744 | NIH | 2020-09-07 | Other |
| Novel Approaches for Relating Genetic Variation to Function and Disease (R21 Clinical Trial Not Allowed) | PAR-18-867 | NIH | 2021-07-17 | |
| Opportunities for Collaborative Research at the NIH Clinical Center (U01 Clinical Trial Optional) | PAR-18-951 | NIH | 2021-04-15 | |
| DoD Breast Cancer, Innovator Award | W81XWH-20-BCRP-INNOV | CDMRP | 2020-06-24 | Cancer |
| Advances in Patient Safety through Simulation Research (R18) | PA-16-420 | NIH | 2022-01-26 | |
| Surgical Disparities Research (R01 - Clinical Trial Optional) | PAR-20-079 | NIH | 2022-07-05 | Health Disparities , Traumatic Tissue Injury |
| Accelerating Malaria Vaccine Discovery (R01 Clinical Trial Not Allowed) | PA-19-077 | NIH | 2022-01-07 | |
| DoD Breast Cancer, Breakthrough Award Level 3 | W81XWH-20-BCRP-BTA3 | CDMRP | 2020-06-24 | Cancer |
| Molecular Mechanisms of Combination Adjuvants (MMCA) (U01 Clinical Trial Not Allowed) | RFA-AI-20-004 | NIH | 2020-07-20 | |
| Enabling Discovery through GEnomic Tools (EDGE) | NSF 20-532 | NSF | 2020-12-31 | Precision Medicine , Other |
| Leveraging Cognitive Neuroscience to Improve Assessment of Cancer Treatment-Related Cognitive Impairment (R01 Clinical Trial Optional) | PAR-19-340 | NIH | 2022-06-08 | Cancer |
| DoD, Breast Cancer, Transformative Breast Cancer Consortium Award | W81XWH-20-BCRP-TBCCA | CDMRP | 2020-10-06 | Cancer, Women's Health |
| Therapeutic Strategies for the Converging TB/T2DM/HIV Epidemics (R01) | PA-17-283 | NIH | 2020-09-07 | Infectious Disease |
| DoD Lung Cancer, Concept Award | W81XWH-20-LCRP-CA | CDMRP | 2020-06-10 | |
| Mechanistic investigations of psychosocial stress effects on opioid use patterns (R21- Clinical Trial Optional) | PAS-18-625 | NIH | 2020-09-07 | |
| HIV/AIDS High Priority Drug Abuse Research (R01 Clinical Trial Optional) | PAS-18-915 | NIH | 2021-09-07 | Infectious Disease |
| DoD Prostate Cancer, Early Investigator Research Award | W81XWH-20-PCRP-EIRA | CDMRP | 2020-06-18 | Cancer |
| DoD Kidney Cancer, Concept Award | W81XWH-20-KCRP-CA | CDMRP | 2020-08-05 | Cancer |
| New Research Directions that Advance the NHLBI Strategic Vision Normal Biology (R21 - Clinical Trial Not Allowed) | PA-19-049 | NIH | 2022-01-07 | |
| Mechanisms Underlying the Contribution of Type 1 Diabetes Disease-associated Variants (R01 Clinical Trial Not Allowed) | RFA-DK-19-020 | NIH | 2020-06-24 | Other |
| DoD Gulf War Illness, Clinical Evaluation Award | W81XWH-20-GWIRP-CEA | CDMRP | 2020-09-10 | Other |
| DoD Melanoma, Technology Development Partnership Award | W81XWH-20-MRP-TDPA | CDMRP | 2020-09-24 | Cancer |
| Control of Sexually Transmitted Infections (STIs) Through a Comprehensive Understanding of the Natural History of Infection (R01 Clinical Trial Not Allowed) | PA-19-096 | NIH | 2022-01-07 | Immune Function, Infectious Disease , Sexually transmitted infections |
| Leveraging Population-based Cancer Registry Data to Study Health Disparities (R01) | PA-17-289 | NIH | 2020-09-07 | Cancer |
| DoD Kidney Cancer, Academy of Kidney Cancer Investigators – Early-Career Investigator Award | W81XWH-20-KCRP-AKCIECIA | CDMRP | 2020-08-26 | Cancer |
| DoD Prostate Cancer, Clinical Trial Award | W81XWH-20-PCRP-CTA | CDMRP | 2020-07-16 | Cancer |
| DoD Autism, Clinical Translational Research Award | W81XWH-20-ARP-CTRA | CDMRP | 2020-07-28 | Neuroscience |
| Administrative Supplements to Existing NIH Grants and Cooperative Agreements (Parent Admin Supp - Clinical Trial Optional) | PA-18-591 | NIH | 2021-01-25 | Other |
| FY20 AFRI Foundational and Applied Science | FY20 AFRI | USDA | 2020-11-18 | |
| NIH Exploratory/Developmental Research Grant Program (Parent R21 Clinical Trial Not Allowed) | PA-20-195 | NIH | 2023-05-07 | |
| Radiological/Nuclear Medical Countermeasure Product Development Program (SBIR) (R43/R44 Clinical Trial Not Allowed) | PA-18-525 | NIH | 2021-01-05 | Chemical, Biological & Radiological Defense |
| Peer Reviewed Alzheimer's Research Program Leveraging Approaches for Innovation in Care and Support Award | W81XWH-20-PRARP-LEAPInCASA | CDMRP | 2020-07-21 | Neuroscience |
| Research on Current Topics in Alzheimer's Disease and Its Related Dementias (R01 Clinical Trial Optional) | PAR-19-070 | NIH | 2021-11-12 | |
| Vision Research Program, Investigator-Initiated Research Award | W81XWH-20-VRP-IIRA | CDMRP | 2020-11-18 | Combat Casualty Care , Injury prevention and reduction, Organ Failure, Other, Prolonged Field Care, Sensory Systems Traumatic Injury |
| Research Projects to Improve the Predictive Value of Animal Models in Recapitulating Human Immunity to Influenza Infection and Vaccination (R01 Clinical Trial Not Allowed) | PAR-19-248 | NIH | 2021-06-10 | |
| DoD Neurofibromatosis, New Investigator Award | W81XWH-20-NFRP-NIA | CDMRP | 2020-07-09 | Neuroscience, Other |
| DoD, Breast Cancer, Breakthrough Award Level 4 | W81XWH-20-BCRP-BTA4-2 | CDMRP | 2020-10-06 | Cancer, Women's Health |
| NIH Exploratory/Developmental Research Grant Program (Parent R21 Clinical Trial Required) | PA-18-344 | NIH | 2021-01-08 | Other |
| NIH Small Research Grant Program (Parent R03 Clinical Trial Not Allowed) | PA-18-488 | NIH | 2021-01-08 | Other |
| Understanding Processes of Recovery in the Treatment of Alcohol Use Disorder (R01 - Clinical Trial Optional) | PA-18-619 | NIH | 2021-05-07 | Clinical/Rehabilitative Research |
| Gastrointestinal (GI) and Microbiome Explorers: Development of Swallowable Smart Pills or Devices for Precision Nutrition, Microbiome and Digestive Disease Applications (R21/R33 Clinical Trial Required) | PAR-20-133 | NIH | 2021-06-08 | Medical Device, Nutrition, Other, Precision Medicine , Robotics |
| Clincal Observational (CO) Studies in Musculoskeletal, Rheumatic, and Skin Diseases (R01 Clinical Trial Not Allowed) | PAR-18-597 | NIH | 2020-11-03 | Other |
| Basic Research in Cancer Health Disparities (R01 Clinical Trials Not Allowed) | PAR-18-654 | NIH | 2020-11-19 | Cancer |
| DoD Peer Reviewed Cancer Research, Virtual Cancer Center Director Award | W81XWH-20-PRCRP-VCCDA | CDMRP | 2020-08-20 | Cancer |
| DoD Duchenne Muscular Dystrophy, Translational Research Partnership Award | W81XWH-20-DMDRP-TRPA | CDMRP | 2020-12-07 | Other |
| NIAID Clinical Trial Implementation Cooperative Agreement (U01 Clinical Trial Required) | PAR-18-633 | NIH | 2021-01-13 | Infectious Disease |
| NIDA Program Project Grant Applications (P01 Clinical Trial Optional) | PAR-19-345 | NIH | 2022-09-07 | |
| The Mechanistic Role of the Microbiome in the Pathobiology of Heart, Lung, Blood, and Sleep Diseases (R01 - Clinical Trial Not Allowed) | PA-18-784 | NIH | 2021-09-07 | Blood and Blood products, Cardiology/Cardiovascular, Nutrition, Other, Sleep |
| NIH Small Research Grant Program (Parent R03 Clinical Trial Not Allowed) | PA-20-200 | NIH | 2023-05-07 | |
| NIH Research Project Grant (Parent R01 Clinical Trial Not Allowed) | PA-20-185 | NIH | 2023-05-07 | Antibiotic Resistance, Biomarkers, Blood and Blood products, Cancer, Cardiology/Cardiovascular, Clinical/Rehabilitative Research , Dentistry, Diagnostics, Emerging Infectious Diseases, Expeditionary Nursing, Immune Function, Infectious Disease , Mental Health, NeuroMusculoskeletal injury, Neuroscience, Nursing, Nutrition, Orthopedics, Other, Pain Management, Pediatrics, Physiological health, Precision Medicine , Sleep, Substance Abuse, Women's Health, Wound Healing and Infections |
| Partnerships for Countermeasures against Select Pathogens (R01 Clinical Trials Not Allowed) | RFA-AI-20-028 | NIH | 2020-06-29 | |
| NHLBI Early Phase Clinical Trials for Therapeutics and/or Diagnostics (R33 Clinical Trial Required) | PAR-18-684 | NIH | 2021-01-07 | |
| Exploratory Grants in Cancer Epidemiology (R21 Clinical Trial Optional) | PAR-19-277 | NIH | 2021-10-08 | Epidemiology, Cancer |
| CDMRP Ovarian Cancer Proteogenomics Research Award | W81XWH-20-OCRP-PGRA | CDMRP | 2020-07-30 | Cancer |
| DoD Neurofibromatosis, Investigator- Initiated Research Award | W81XWH-20-NFRP-IIRA | CDMRP | 2020-07-09 | Neuroscience, Other |
| DoD Peer Reviewed Orthopaedic, Applied Research Award | W81XWH-20-PRORP-ARA | CDMRP | 2020-09-10 | Orthopedics |
| Investigator Initiated Clinical Trials of Complementary and Integrative Interventions Delivered Remotely or via mHealth (R01 Clinical Trial Required) | PAR-20-154 | NIH | 2023-05-07 | Clinical Trial, Telemedicine |
| DoD Neurofibromatosis, Early Investigator Research Award | W81XWH-20-NFRP-EIRA | CDMRP | 2020-07-09 | Neuroscience, Other |
| Biosensing | PD 20-7909 | NSF | 2022-09-01 | |
| Clinical Validation of Candidate Biomarkers for Neurological Diseases (U01 Clinical Trial Optional) | PAR-18-664 | NIH | 2020-09-07 | |
| DoD Neurofibromatosis, Exploration- Hypothesis Development Award | W81XWH-20-NFRP-EHDA | CDMRP | 2020-07-09 | Neuroscience, Other |
| CDMRP Peer Reviewed Medical Research Program Technology/Therapeutic Development Award | W81XWH-20-PRMRP-TTDA | CDMRP | 2020-09-03 | |
| Provocative Questions (PQs) in Cancer with an Underlying HIV Infection (R01 Clinical Trial Optional) | RFA-CA-19-032 | NIH | 2020-08-03 | Cancer |
| Applying a Biopsychosocial Perspective to Self-Management of Chronic Pain (R01 Clinical Trial Optional) | PA-18-945 | NIH | 2022-01-07 | |
| NHLBI Clinical Trial Pilot Studies (R34 Clinical Trial Optional) | PAR-19-155 | NIH | 2021-01-07 | |
| Microbial-based Cancer Therapy -Bugs as Drugs (R21 Clinical Trial Not Allowed) | PAR-19-194 | NIH | 2022-05-07 | Cancer |
| Advancing Exceptional Research on HIV/AIDS and Substance Abuse (R01, Clinical Trial Optional) | RFA-DA-18-022 | NIH | 2020-08-21 | Infectious Disease |
| BRAIN Initiative: Standards to Define Experiments Related to the BRAIN Initiative (R01 Clinical Trial Not Allowed) | RFA-MH-20-128 | NIH | 2021-09-02 | Neuroscience |
| DoD Gulf War Illness, Patient-Provider and Health Communications Award | W81XWH-20-GWIRP-PPHCA | CDMRP | 2020-09-10 | Other |
| DoD, Breast Cancer, Breakthrough Award Levels 1 and 2 | W81XWH-20-BCRP-BTA12-2 | CDMRP | 2020-09-22 | Cancer, Women's Health |
| DoD Prostate Cancer, Physician Research Award | W81XWH-20-PCRP-PRA | CDMRP | 2020-06-18 | Cancer |
| Engaging Men in HIV Testing, Prevention, and Care (R01 Clinical Trial Optional) | PA-19-042 | NIH | 2021-09-07 | Infectious Disease |
| NHLBI Program Project Applications (P01 - Clinical Trials Optional) | PAR-18-405 | NIH | 2021-01-07 | |
| DoD Autism, Idea Development Award | W81XWH-20-ARP-IDA | CDMRP | 2020-07-28 | Neuroscience |
| DoD Neurotoxin Exposure Treatment Parkinson's, Investigator- Initiated Research Award | W81XWH-20-NETP-IIRA | CDMRP | 2020-09-16 | Neuroscience |
| DoD Multiple Sclerosis, Exploration- Hypothesis Development Award | W81XWH-20-MSRP-EHDA | CDMRP | 2020-10-01 | Neuroscience |
| Clinical Characterization of Cancer Therapy-induced Adverse Sequelae and Mechanism-based Interventional Strategies (R01 Clinical Trial Optional) | PAR-19-325 | NIH | 2022-02-11 | Biomarkers, Therapeutics, Cancer |
| Infrastructure Development Training Programs for Critical HIV Research at Low-and Middle-Income Country Institutions (G11 Clinical Trials Not Allowed) | PAR-19-285 | NIH | 2021-08-20 | Infectious Disease |
| United States Special Operations Command (USSOCOM), Program Manager Special Programs (PMSP) | PMSP-BOA-17-01 | USSOCOM | 2020-09-21 | |
| DoD Peer Reviewed Orthopaedic, Clinical Translational Research Award | W81XWH-20-PRORP-CTRA | CDMRP | 2020-09-10 | Orthopedics |
| Formative and Pilot Intervention Research for Prevention and Treatment of HIV/AIDS (R34) | PA-17-166 | NIH | 2020-06-08 | Infectious Disease |
| Health Information Technology (IT) to Improve Health Care Quality and Outcomes (R21) | PA-17-246 | NIH | 2020-07-16 | |
| DoD Prostate Cancer, Idea Development Award | W81XWH-20-PCRP-IDA | CDMRP | 2020-09-24 | Cancer |
| Single-Site Investigator-Initiated Clinical Trials (R61/R33 Clinical Trial Required) | PAR-19-328 | NIH | 2022-09-08 | |
| DoD Gulf War Illness, Therapeutic/Biomarker Trial Award | W81XWH-20-GWIRP-TBTA | CDMRP | 2020-09-10 | Other |
| DoD Multiple Sclerosis, Investigator- Initiated Research Award | W81XWH-20-MSRP-IIRA | CDMRP | 2020-10-01 | Neuroscience |
| Research Projects to Improve the Predictive Value of Animal Models in Recapitulating Human Immunity to Influenza Infection and Vaccination (R21 Clinical Trial Not Allowed) | PAR-19-247 | NIH | 2021-06-18 | |
| DoD Gulf War Illness, New Investigator Award | W81XWH-20-GWIRP-NIA | CDMRP | 2020-09-10 | Other |
| DoD Orthotics and Prosthetics Outcomes, Clinical Research Award | W81XWH-20-OPORP-CRA | CDMRP | 2020-07-29 | Clinical/Rehabilitative Research , Orthopedics |
| CDMRP PRMRP Technology/Therapeutic Development Award for Emerging Viral Diseases and Respiratory Health | W81XWH-20-PRMRP-TTDA-COV | CDMRP | 2020-06-12 | Artificial Intelligence, Diagnostics, Disaster Preparedness, Emerging Infectious Diseases, Immune Function, Infectious Disease , Medical Countermeasures, Medical Device, Other, Performance optimization, Physiological health, Psychological health and resilience , Resilience |
| DoD Tuberous Sclerosis Complex, Clinical Translational Research Award | W81XWH-20-TSCRP-CTRA | CDMRP | 2020-07-09 | Other |
| Hearing Health Care for Adults: Improving Access and Affordability (R21 Clinical Trial Optional) | PA-18-382 | NIH | 2020-11-16 | Health Disparities |
| Next Generation Multipurpose Prevention Technologies (NGM) (R01 Clinical Trial Optional) | PAR-19-209 | NIH | 2021-05-06 | |
| Behavioral Risk Factor Surveillance System (BRFSS): Impact in Population Health | CDC-RFA-DP20-2007 | CDC | 2020-06-05 | Health Information Sciences |
| CDMRP Peer Reviewed Medical Research Program Investigator-Initiated Research Award | W81XWH-20-PRMRP-IIRA | CDMRP | 2020-09-03 | |
| DoD Melanoma, Idea Award | W81XWH-20-MRP-IA | CDMRP | 2020-09-24 | Cancer |
| Assay development and screening for discovery of chemical probes or therapeutic agents (R01) | PAR-17-438 | NIH | 2020-09-07 | Other |
| DoD Peer Reviewed Orthopaedic, Clinical Trial Award | W81XWH-20-PRORP-CTA | CDMRP | 2020-09-10 | Orthopedics |
| PHS 2019-02 Omnibus Solicitation of the NIH, CDC, and FDA for Small Business Innovation Research Grant Applications (Parent SBIR [R43/R44] Clinical Trial Not Allowed | PA-19-272 | NIH | 2020-07-06 | |
| PHS 2019-02 Omnibus Solicitation of the NIH for Small Business Technology Transfer Grant Applications (Parent STTR [R41/R42] Clinical Trial Not Allowed | PA-19-270 | NIH | 2020-07-06 | |
| Countermeasures Against Chemical Threats (CounterACT): Identification of Therapeutic Lead Compounds (U01 Clinical Trial Not Allowed) | PAR-19-039 | NIH | 2021-09-14 | Therapeutics, Chemical, Biological & Radiological Defense |
| Advancing Research to Develop Improved Measures and Methods for Understanding Multimorbidity (R01 Clinical Trial Optional) | PAR-20-179 | NIH | 2023-09-07 | Cancer, Dentistry, Health Information Sciences, Injury prevention and reduction, Medical Countermeasures, Medical Modeling, Simulation, & Training , Neuroscience, Other, Patient Centered Outcomes, Precision Medicine |
| BRAIN Initiative: Research on the Ethical Implications of Advancements in Neurotechnology and Brain Science (R01 Clinical Trial Optional) | RFA-MH-19-400 | NIH | 2020-10-09 | Other |
| Biological Technologies | HR001120S0044 | DARPA | 2021-04-22 | Antibiotic Resistance, Biological Countermeasures, Emerging Infectious Diseases, Human Performance , Infectious Disease , Medical Countermeasures, Medical Device, Other, Performance optimization, Regenerative Medicine |
| CDMRP Ovarian Cancer Research Program Clinical Translational Research Award | W81XWH-20-OCRP-CTRA | CDMRP | 2020-07-30 | Cancer |
| Rational Design of Vaccines Against Hepatitis C Virus (U19 Clinical Trial Not Allowed) | RFA-AI-20-019 | NIH | 2020-06-15 | Infectious Disease , Vaccines |
| Computationally-Defined Behaviors in Psychiatry (R21 Clinical Trial Optional) | RFA-MH-19-240 | NIH | 2020-11-20 | |
| BRAIN Initiative: Next-Generation Invasive Devices for Recording and Modulation in the Human Central Nervous System (UG3/UH3 - Clinical Trial Required) | RFA-NS-18-021 | NIH | 2020-10-21 | |
| Multidisciplinary Studies of HIV/AIDS and Aging (R01) | PAR-17-321 | NIH | 2020-09-08 | Infectious Disease |
| NHLBI Clinical Trial Pilot Studies (R34 - Clinical Trial Optional) | PAR-18-463 | NIH | 2021-01-07 | Other |
| BRAIN Initiative: Integration and Analysis of BRAIN Initiative Data (R01 Clinical Trial Not Allowed) | RFA-MH-19-147 | NIH | 2021-03-04 | |
| NIH Blueprint Diversity Specialized Predoctoral to Postdoctoral Advancement in Neuroscience (D-SPAN) Award (F99/K00) | RFA-NS-19-011 | NIH | 2021-04-15 | |
| DoD Breast Cancer, Breakthrough Award Level 4 | W81XWH-20-BCRP-BTA4 | CDMRP | 2020-06-24 | Cancer |
| DoD Prostate Cancer, Population Science and Outcomes Research Award | W81XWH-20-PCRP-PSORA | CDMRP | 2020-07-16 | Cancer |
| Clinical Validation of a Candidate Biomarker for Neurological Disease (U44 - Clinical Trial Optional) | PAR-18-548 | NIH | 2020-09-07 | |
| NEI Translational Research Program (TRP) on Therapy for Visual Disorders (R24 Clinical Trial Optional) | PAR-18-707 | NIH | 2020-07-09 | |
| DoD Lung Cancer, Career Development Award | W81XWH-20-LCRP-CDA | CDMRP | 2020-08-05 | Cancer |
| Biology of Bladder Cancer (R21 Clinical Trial Optional) | PAR-19-184 | NIH | 2022-05-07 | |
| Improving Patient Adherence to Treatment and Prevention Regimens to Promote Health (R21 Clinical Trial Optional) | PA-18-723 | NIH | 2021-05-07 | |
| AHRQ Health Services Research Projects (R01) | PA-18-795 | NIH | 2021-07-05 | |
| Research on Chronic Overlapping Pain Conditions (R01 Clinical Trial Optional) | PA-18-937 | NIH | 2022-01-07 | |
| Disability and Rehabilitation Engineering (DARE) | PD 20-5342 | NSF | 2022-09-01 | |
| DoD Melanoma, Team Science Award | W81XWH-20-MRP-TSA | CDMRP | 2020-09-24 | Cancer |
| Fundamental Research to Counter Weapons of Mass Destruction | HDTRA1-14-24-FRCWMD-BAA | DEFENSE THREAT REDUCTION AGENCY | 2024-09-30 | Chemical, Biological & Radiological Defense |
| DoD Lupus, Transformative Vision Award | W81XWH-20-LRP-TVA | CDMRP | 2020-09-23 | Other, Immune Function |
| DoD Peer Reviewed Alzheimer's, Research Partnership Award | W81XWH-20-PRARP-RPA | CDMRP | 2020-07-21 | Neuroscience |
| DoD Tick-Borne Disease, Career Development Award | W81XWH-20-TBDRP-CDA | CDMRP | 2020-08-27 | Other |
| DoD Peer Reviewed Cancer Research, Translational Team Science Award | W81XWH-20-PRCRP-TTSA | CDMRP | 2020-08-27 | Cancer |
| Basic and Translational Oral Health Research Related to HIV/AIDS (R01 Clinical Trial Not Allowed) | PA-18-699 | NIH | 2021-01-07 | Infectious Disease |
| Novel Biomarkers for the Development of HIV Incidence Assays with Improved Specificity (R01 Clinical Trial Optional) | PA-18-753 | NIH | 2021-05-07 | Infectious Disease |
| Advancing Research Needed to Develop a Universal Influenza Vaccine (R21 Clinical Trial Not Allowed) | PA-18-858 | NIH | 2021-09-07 | |
| CDMRP Ovarian Cancer Research Program Pilot Award | W81XWH-20-OCRP-PA | CDMRP | 2020-07-30 | Cancer, Women's Health |
| Preventing School Violence:BJA's STOP School Violence Program | BJA-2020-17312 | Bureau of Justice Assistance (BJA) | 2020-06-09 | |
| NeuroNEXT Clinical Trials (U01 - Clinical Trial Optional) | PAR-18-528 | NIH | 2021-01-07 | Other |
| DoD Melanoma, Mid-Career Accelerator Award | W81XWH-20-MRP-MCAA | CDMRP | 2020-09-24 | Cancer |
| NCI Clinical and Translational Exploratory/Developmental Studies (R21 Clinical Trial Optional) | PAR-19-356 | NIH | 2022-07-20 | |
| Epidemiologic Research on Emerging Risk Factors and Liver Cancer Susceptibility (R21 - Clinical Trial Not Allowed) | PA-18-678 | NIH | 2021-05-07 | Cancer |
| Age-related Microbiota Changes and their Implications in Chronic Disease Prevention, Treatment and Progression (R21 Clinical Trial Optional). | PA-18-739 | NIH | 2021-05-07 | |
| Diet and Physical Activity Assessment Methodology (R01 Clinical Trial Not Allowed) | PA-18-856 | NIH | 2021-09-07 | |
| NIAID Investigator Initiated Program Project Applications (P01 Clinical Trial Not Allowed) | PAR-20-072 | NIH | 2022-09-07 | Infectious Disease |
| DoD Spinal Cord Injury, Investigator- Initiated Research Award | W81XWH-20-SCIRP-IIRA | CDMRP | 2020-08-25 | NeuroMusculoskeletal injury |
| DoD Multiple Sclerosis, Clinical Trial Award | W81XWH-20-MSRP-CTA | CDMRP | 2020-10-01 | Neuroscience |
| Phased Large Awards for Comparative Effectiveness Research – Cycle 3 2020 | PCORI Cycle 3 2020 | PCORI | 2021-01-12 | Clinical Trial, Diagnostics, Therapeutics |
| Development of Wearable Smart Devices for Continuous Monitoring of Circulating Nutrients, Metabolites and Hormones (R21/R33 Clinical Trial Required) | PAR-20-134 | NIH | 2021-06-08 | Cancer, Medical Device, Nutrition, Precision Medicine |
| Ruth L. Kirschstein National Research Service Award (NRSA) Individual Senior Fellowship (Parent F33) | PA-18-672 | NIH | 2021-01-08 | Other |
| Generating New insights and Mechanistic Understanding of Antibiotic Resistance Development (R01 Clinical Trial Not Allowed) | PA-18-725 | NIH | 2021-05-07 | Infectious Disease |
| Prevention Research in Mid-Life Adults (R01 Clinical Trial Optional) | PA-18-849 | NIH | 2021-09-07 | |
| DoD Peer Reviewed Cancer Research, Impact Award | W81XWH-20-PRCRP-IPA | CDMRP | 2020-08-27 | Cancer |
| Addressing the Challenges of the Opioid Epidemic in Minority Health and Health Disparities Research in the U.S. (R21 Clinical Trial Optional) | PAR-18-745 | NIH | 2020-11-13 | Clinical/Rehabilitative Research |
| Novel Approaches for Relating Genetic Variation to Function and Disease (R01 Clinical Trial Not Allowed) | PAR-18-868 | NIH | 2021-07-06 | |
| NIDCD Clinical Research Center Grant (P50 Clinical Trial Optional) | PAR-19-137 | NIH | 2021-10-06 | |
| CDMRP Ovarian Cancer Research Program Ovarian Cancer Academy – Early-Career Investigator Award | W81XWH-20-OCRP-OCA | CDMRP | 2020-07-30 | Cancer, Women's Health |
| Large Research Projects for Combating Antibiotic-Resistant Bacteria (CARB) (R01) | PA-16-423 | NIH | 2021-10-30 | |
| Advancing Development of Rapid Fungal Diagnostics (R01 Clinical Trial Not Allowed) | PA-19-080 | NIH | 2022-01-07 | |
| CDMRP Ovarian Cancer Research Program Investigator-Initiated Research Award | W81XWH-20-OCRP-IIRA | CDMRP | 2020-07-30 | Cancer, Women's Health |
| Pilot and Feasibility Clinical Research Grants in Urologic Disorders (R21 Clinical Trial Optional) | PAR-18-743 | NIH | 2020-09-07 | |
| Immune Response to Arthropod Blood Feeding (R21 Clinical Trial Not Allowed) | PAR-18-860 | NIH | 2020-10-15 | |
| High-Priority Areas for Research Leveraging EHR and Large-Scale Data (R01 Clinical Trial Not Allowed) | PAR-18-929 | NIH | 2021-09-07 | |
| Secondary Analysis of Existing Datasets for Advancing Infectious Disease Research (R21 Clinical Trial Not Allowed) | PA-19-068 | NIH | 2022-01-07 | |
| Exploratory Clinical Trial Grants in Arthritis and Musculoskeletal and Skin Diseases (R21 Clinical Trial Required) | PAR-18-595 | NIH | 2020-11-03 | Clinical Trial, Clinical/Rehabilitative Research |
| DoD Neurofibromatosis, Synergistic Idea Award | W81XWH-20-NFRP-SIA | CDMRP | 2020-07-09 | Neuroscience, Other |
| DoD Tuberous Sclerosis Complex, Idea Development Award | W81XWH-20-TSCRP-IDA | CDMRP | 2020-07-09 | Other |
| Developing and Disseminating Strategies to Build Sustainable Lupus Awareness, Knowledge, Skills, and Partnerships | CDC-RFA-DP20-2008 | CDC | 2020-06-26 | Immune Function |
| DoD Lung Cancer, Investigator-Initiated Translational Research Award | W81XWH-20-LCRP-IITRA | CDMRP | 2020-08-05 | |
| Investigator-Initiated Genomic Medicine Research (R21 Clinical Trial Optional) | PAR-18-736 | NIH | 2021-01-22 | Other |
| The Role of Epitranscriptomics in Development and Disease (R01 - Clinical Trial Not Allowed) | PAR-18-830 | NIH | 2021-06-03 | |
| Physical Activity and Weight Control Interventions Among Cancer Survivors: Effects on Biomarkers of Prognosis and Survival (R21 Clinical Trial Optional) | PAR-18-892 | NIH | 2021-09-07 | Cancer |
| Explainable Artificial Intelligence for Decoding and Modulating Neural Circuit Activity Linked to Behavior (R01 Clinical Trial Optional) | PAR-19-344 | NIH | 2022-03-10 | |
| Strengthening Teamwork for Robust Operations in Novel Groups (STRONG) | W911NF-19-S-0001 | US ARMY RESEARCH LABORATORY | 2028-10-29 | Operational Medicine |
| Small R01s for Clinical Trials Targeting Diseases within the Mission of NIDDK (R01 Clinical Trial Required) | PAS-20-160 | NIH | 2023-05-07 | Clinical Trial, Nutrition, Organ Failure, Other |
| DoD Autism, Clinical Trial Award | W81XWH-20-ARP-CTA | CDMRP | 2020-07-28 | Neuroscience |
| Intervening with Cancer Caregivers to Improve Patient Health Outcomes and Optimize Health Care Utilization (R01 Clinical Trial Optional) | PAR-19-352 | NIH | 2022-09-07 | Cancer |
| NIH Research Project Grant (Parent R01 Clinical Trial Not Allowed) | PA-20-185 | NIH | 2023-05-07 | |
| DoD Lung Cancer, Idea Development Award | W81XWH-20-LCRP-IDA | CDMRP | 2020-08-05 | |
| DoD Epilepsy, Idea Development Award | W81XWH-20-ERP-IDA | CDMRP | 2020-07-21 | Neuroscience |
| Innovation Grants to Nurture Initial Translational Efforts (IGNITE): Neurotherapeutic Agent Characterization and In vivo Efficacy Studies (R61/R33 Clinical Trial Not Allowed) | PAR-18-761 | NIH | 2021-05-07 | |
| NCI Clinical and Translational Exploratory/Developmental Studies (R21 Clinical Trial Optional) | PAR-19-356 | NIH | 2022-07-20 | |
| DoD Peer Reviewed Cancer Research, Behavioral Health Science Award | W81XWH-20-PRCRP-BHSA | CDMRP | 2020-08-27 | Cancer |
| Biobehavioral Basis of Chronic Pain (R21 Clinical Trial Optional) | PA-18-943 | NIH | 2022-01-07 | Clinical/Rehabilitative Research |
| Advancing Mechanistic Probiotic/Prebiotic and Human Microbiome Research (R01 Clinical Trial Not Allowed) | PA-18-876 | NIH | 2021-09-07 | Immune Function, Nutrition, Other, Precision Medicine |
| NIBIB Trailblazer Award for New and Early Stage Investigators (R21 Clinical Trial Optional) | PAR-20-084 | NIH | 2023-01-07 | |