"Becoming a Military Physician Assistant has been one of my most fulfilling achievements," says Army Lieutenant Colonel George Barbee. "I have never regretted that decision."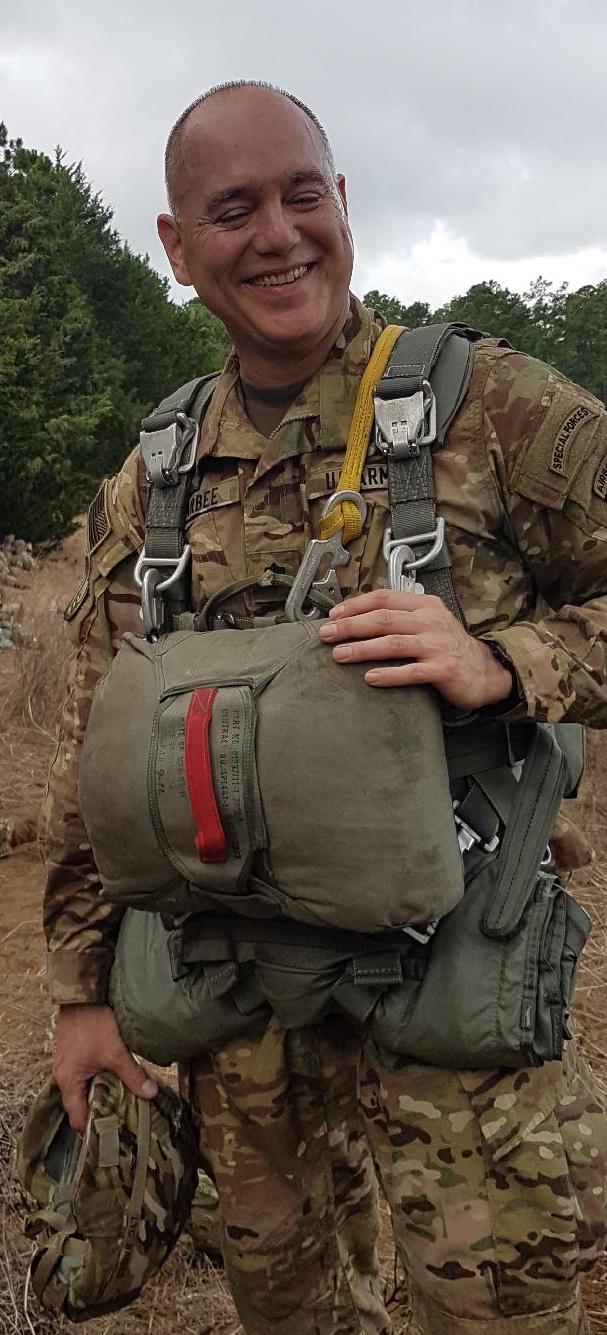 It's a decision that his patients have also never regretted. Lieutenant Colonel Barbee began his medical career as a Special Forces Medic, which would inspire him to go on to become a Physician Assistant. As part of the Joint Special Operations Command, he served as Special Operations Surgical Team Leader and has deployed in support of Operations Iraqi Freedom, Enduring Freedom, Freedom's Sentinel, and Inherent Resolve throughout the span of his career. During his deployments Lieutenant Colonel Barbee cared for numerous wounded warriors throughout the continuum of care that begins at (or near) the point of injury, damage control resuscitation/surgery, critical care transport, and recovery. 
Lieutenant Colonel Barbee has deployed a total of 16 times, including multiple foreign internal defense operations in Central and South America. He has served in every role of care in combat and in garrison. "It taught me the importance of constantly improving my skills so I could be better equipped to care for our force," he says. 
Lieutenant Colonel Barbee's career reflects a wide range of military medicine. One of his most important contributions involved pushing whole blood at or near the point of injury and also testing of aerial delivery of whole blood in austere settings which has been instrumental in military trauma. 
In addition, Lieutenant Colonel Barbee initiated a human performance optimization program as well as a strength and conditioning program. These programs eventually paved the way for current Army human performance efforts. 
Lieutenant Colonel Barbee also led the effort for emergency department provider-level triage study, in turn decreasing emergency department wait times by 44 percent, length of stay by five percent, as well as decreasing overall patient risk by decreasing the burden on emergency department waiting rooms. This theory and practice led to the use of provider-level triage throughout many military and civilian hospitals. 
Lieutenant Colonel Barbee was also integral to the development of the Department of Defense's first doctoral program for Physician Assistants. His efforts later served as the foundation for all other Department of Defense Physician Assistant doctoral programs. 
As someone who has made it their mission in life to take care of our service members, Lieutenant Colonel Barbee has the highest respect for the men and women in the military and military medicine. "The military is replete with examples of personnel to emulate by their care for and dedication to our men and women in uniform," he says. 
Lieutenant Colonel Barbee feels a special bond with his peers in military medicine based on its continuum of care. "I often run into patients that I took care of many years ago," he says. "And I work with colleagues who took care of those very same patients later in their continuum of care. My experience in military medicine is that we are all interconnected."