Col Vik Bebarta, M.D. is a senior physician-scientist with extensive military leadership. He is a tenured full professor, departmental vice chair, research center director, and executive at the University of Colorado (CU) School of Medicine.  His international reputation in emergency medicine and medical toxicology/pharmacology was built on systematic advances in combat casualty care, resuscitation, and chemical countermeasure drug development and research. Dr. Bebarta's work has shaped military and civilian prehospital and emergency trauma care and national policy. He has been continuously federally funded for 20 years to solve the toughest clinical challenges for civilian and military care.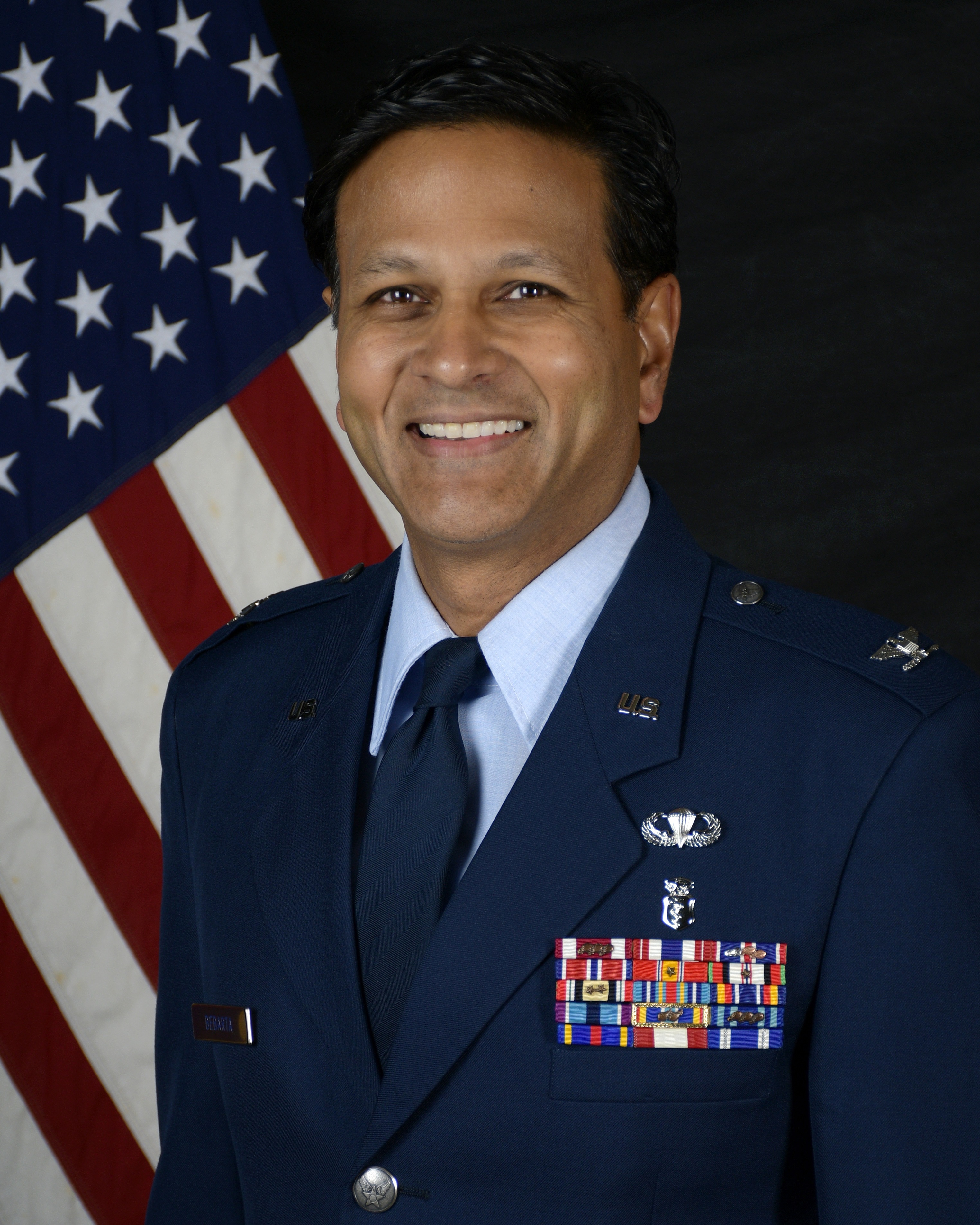 He is Founding Director for the Center for Combat and Battlefield (COMBAT) Research, an CU Anschutz Campus joint venture targeting acute care, critical care, and combat casualty care research, and a federally-funded NIH translational drug development lab Translational Innovation and Antidote Development (TRIAD) Research Colorado.  He serves as Vice Chair for Strategy and Growth for the Department of Emergency Medicine, and on a five-member National Security Advisor Group reporting directly to the CU System President.  
Dr. Bebarta is a Colonel in the U.S. Air Force Reserve in the Office of the Chief Scientist. A decorated veteran with four combat deployments to Iraq and Afghanistan, he served 14 years of active duty. In this capacity, he led several large departments and innovative programs, including Director of the Enroute Care Research Center, Branch Chief of the Joint Trauma System (Department of Defense Center of Excellence for Trauma), and Chief of Emergency Medicine and the Department of Defense Combat Theater Consultant for Medical Toxicology during each deployment. He leads several federal research steering committees, research foundations, healthcare industry collaborations, and advisory boards. He has published 220 manuscripts, has been awarded federal research and innovation grants totaling $67 million, and has been presented numerous awards in recognition of his career excellence, innovation, and leadership.