LCDR (Dr) Matthew Thayer Hall is the Preventive Medicine action officer at the Bureau of Medicine and Surgery (BUMED) and also serves as a Public Health Emergency Officer (PHEO) for BUMED and Naval Installations Command.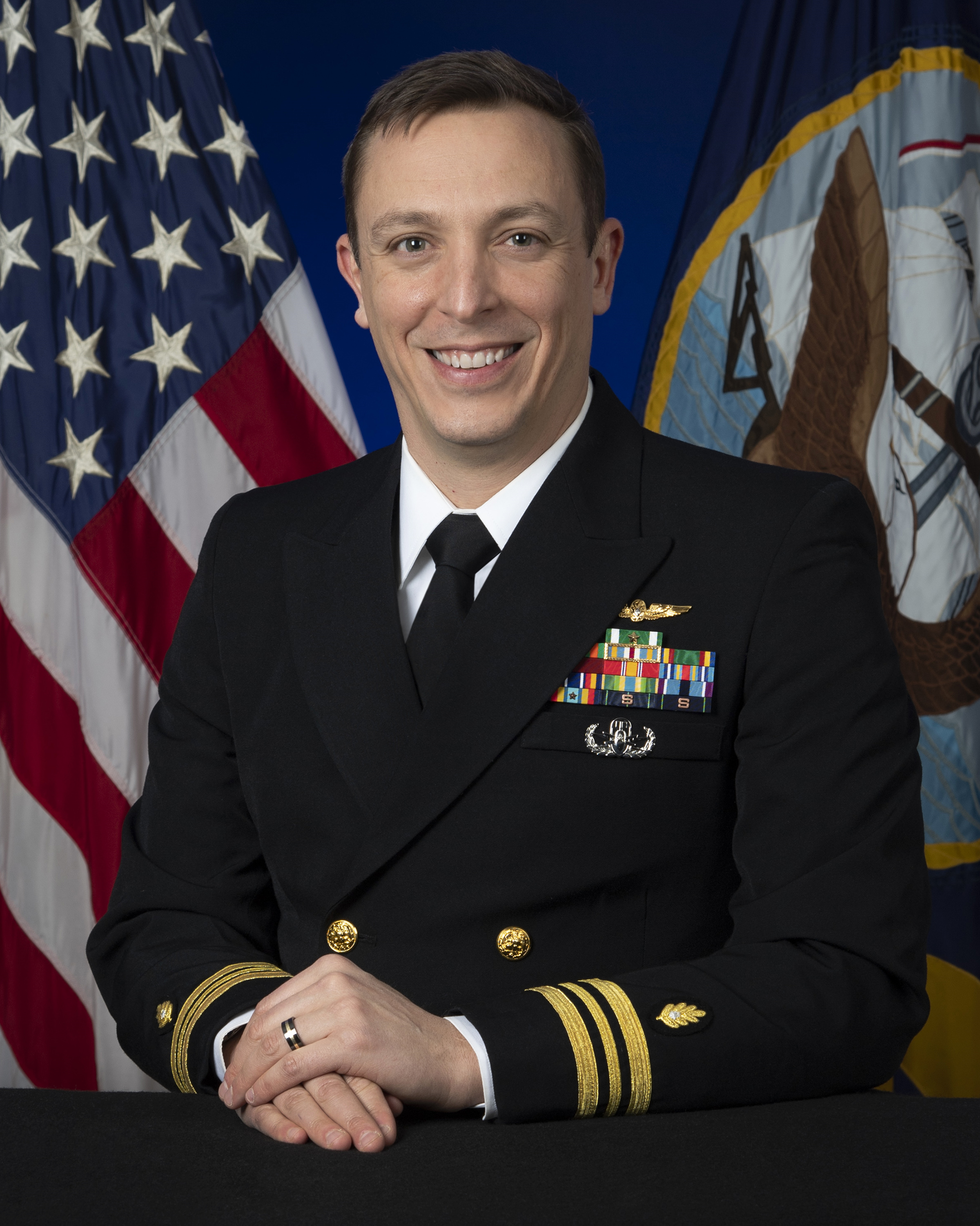 LCDR Hall began his Navy career 20 years ago when he enlisted as a Navy Explosive Ordnance Disposal (EOD) technician. He first duty station was at EOD Mobile Unit Three (EODMU 3). While at EODMU 3 he was inspired to pursue a career in medicine by his command's Undersea Medical Officers. After earning his commission he completed an internship in Family Medicine at Naval Hospital Jacksonville, and then served 3 years as an operational flight surgeon with PATROL SQUADRON SIXTEEN.
LCDR Hall has an undergraduate degree in Biochemistry and Religion from Roanoke College, he completed his medical degree at the Uniformed Services University of the Health Sciences, and earned a master of public health degree from the University of Florida. He is also a recent graduate of the University of North Carolina at Chapel Hill Preventive Medicine Program and the Gillings School of Global Public Health where he earned a master of science in clinical research. He continues to serve academically as an adjunct assistant professor at the University of North Carolina at Chapel Hill and the Uniformed Services University of Health Sciences.
He has authored and collaborated on multiple US Navy administrative messages that directed Force Health Protection policy including the influenza vaccination and SARS-CoV-2 vaccination programs. He is also a major contributor in the development of Navy COVID containment policy. Similarly, he oversees the Department of the Navy's influenza vaccination program which is responsible for the vaccination of over 500,000 Service members and dependents. Additionally, he has published in a number of academic medical and operational journals including winning 2nd prize in the Naval Institute's 2020 Emerging and Disruptive Technologies Essay contest for his essay titled "Drones can speed medical care, search, and rescue."
In the COVID pandemic response LCDR Hall serves as the BUMED Preventive Medicine and public health policy advisor. His initial work in coordinating logistic and medical policy efforts in the Department of the Navy and across the joint force was instrumental in the successful implementation of the COVID-19 vaccination program. Additionally, as a PHEO he has conducted numerous COVID contact investigations, overseen outbreak responses, and advised on the safe operations of Navy installations worldwide under pandemic precautions.
LCDR Hall is the Editor-in-Chief of the Navy Surgeon General's Public Health and Science Update, a weekly publication that synthesizes emerging scientific evidence, describes how these developments impact policy and the health of Service members and Naval operations.
"I am incredibly motivated by my time serving as an enlisted EOD tech and later as a flight surgeon. I constantly reflect on my operational experiences, about those who remained after I left and continue to fight, and those who gave their life for our Nation," said Hall.  "These thoughts motivated me to become a physician, become operational again as a flight surgeon, and later specialize in preventive medicine. Ultimately, it is because of all of this that I do everything I can to keep our people healthy and safe."