Major Jonathan Henderson is the Service Chief, Department of Emergency Medicine at Brooke Army Medical Center (BAMC). Maj Henderson began his Air Force career 21 years ago, joining the Air Force as an enlisted weather technician. He later served as a Special Operation Weather Technician (SOWT). During that time, Maj Henderson served in Operation Iraqi Freedom.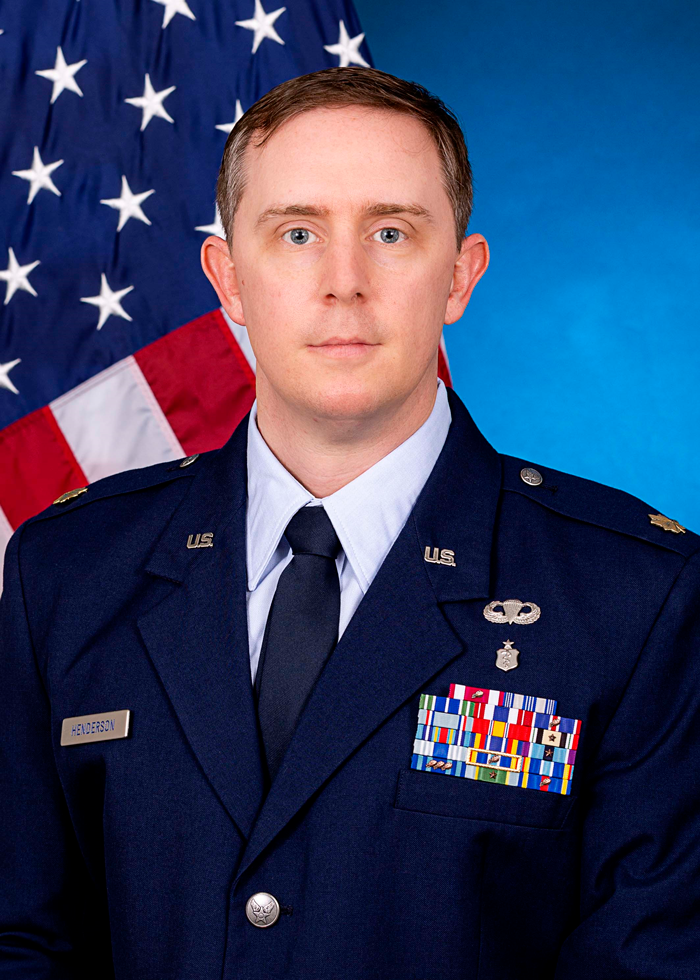 After seven years serving in the enlisted corps, Maj Henderson completed his degree in Molecular Biology and Microbiology from the University of Central Florida. From there, he graduated from the Uniformed Services University of the Health Sciences (USU) as a Doctor of Medicine. He was selected for residency in Emergency Medicine at Wright Patterson Air Force Base/Wright State University, followed by a fellowship in Pediatric Emergency Medicine at the Medical University of South Carolina. During his fellowship, he earned a certificate in Clinical Education.
Maj Henderson led the DoD's largest Emergency Department and only level 1 trauma center, responsible for over 80,000 visits per year, including over 6000 trauma activations. He served as the sole subject matter expert in pediatric emergency medicine both at BAMC and throughout the U.S. Air Force. During this time, Maj Henderson acted as the Assistant Program Director for Quality Improvement and Patient Safety for the BAMC emergency medicine residency program.
While forward deployed, Maj Henderson served as the Director of Emergency and Ambulance Services, as well as Team Lead - Ground Surgical Team at Prince Sultan Air Base, Saudi Arabia. He also served as the Commander, Medical Operations at Air Base 201, Niger.
Maj Henderson is an Assistant Professor in Military and Emergency Medicine for USU. His military awards include Meritorious Service Medal (2), Air Force Achievement Medal, Army Achievement Medal, Humanitarian Service Medal (2) and Air Force Good Conduct Medal.