Lt Col Patrick W. Kennedy is the Director of the 60 MDG Clinical Investigation Facility. He supports 15 Graduate Medical Education residency programs and 120 students annually.
Lt Col Kennedy supports AFMS, line and readiness mission research requirements by addressing medical capability gaps to improve health outcomes. He manages over 50 human/animal research protocols, a $1.8M O&M budget, $6M R&D budget, $4M gifts/grants research endowments, $20M infrastructure facility and a diverse 45 member staff that includes physicians, nurses, scientists and support personnel. In addition, Lt Col Kennedy oversees regulatory compliance with Federal/DoD/AF research guidelines.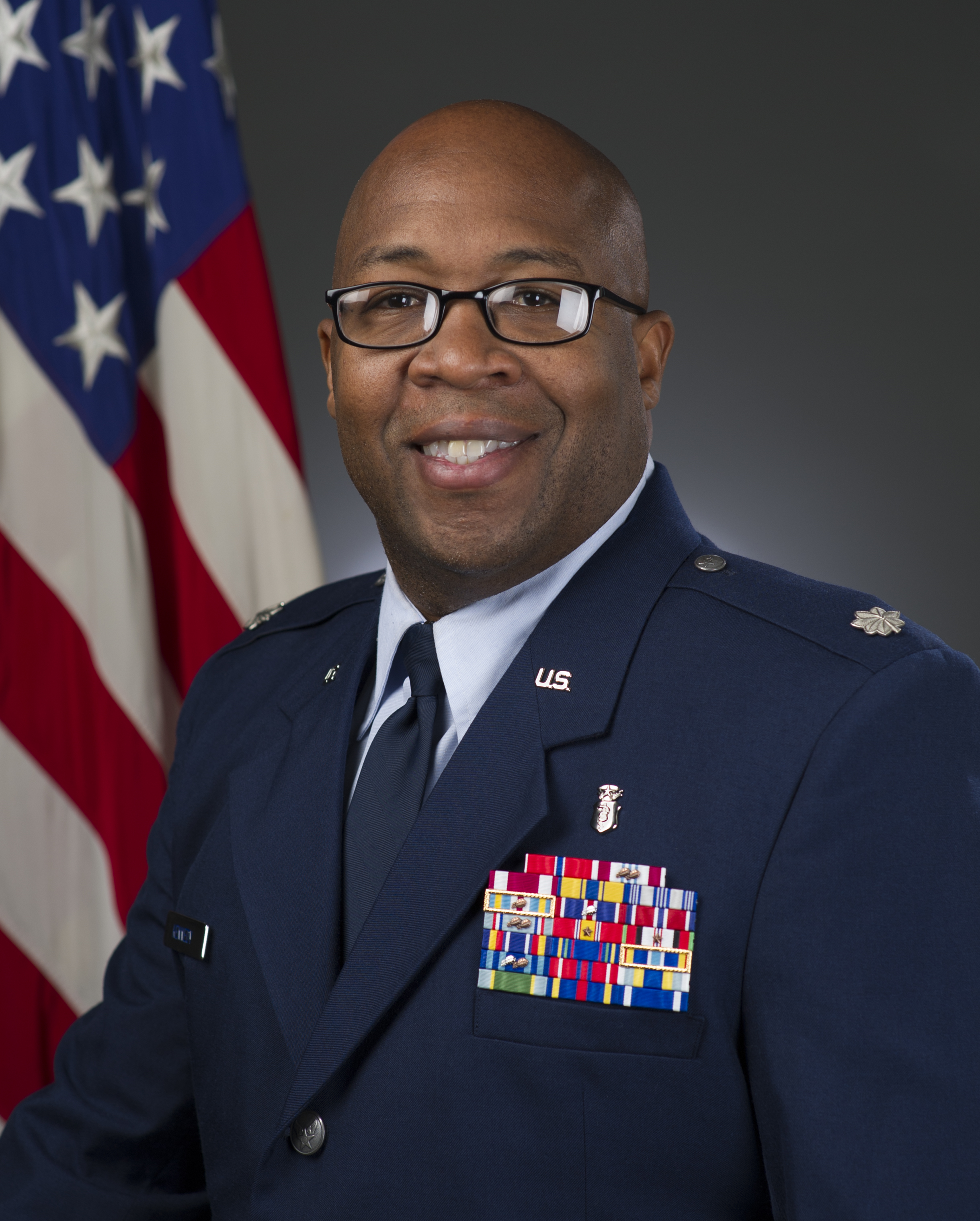 Lt Col Kennedy has a diverse background of clinical medicine, biodefense research, and program management. Prior to this assignment, he was the Clinical Laboratory and Pathology Flight Commander at the 60th Diagnostics and Therapeutics Squadron, David Grant Medical Center, Travis AFB, CA, where he led 91 active duty and civilian members in clinical operations providing 24-hour support to the Air Force's largest Military Treatment Facility. In addition, Lt Col Kennedy served as Deputy Commander, 60th Diagnostics and Therapeutics Squadron were he directed 386 personnel and $75M budget in Squadron Commander's absence and the Air Mobility Command Laboratory Consultant for eight military treatment facilities.
Lt Col Kennedy was a Distinguished Graduate from the United States Air Force Commissioned Officer Training Program and he was the first Biomedical Science Corps Officer selected for the National Laboratory Technical Fellowship Program (IDE).
EDUCATION:
1994 Bachelor of Science in Clinical Laboratory Sciences, Northeast Louisiana University
2003 Master of Arts in Organizational Leadership, Chapman University Orange, CA
2003 Squadron Officer School, Gunter Annex-Maxwell AFB, AL
2005 Master of Science in Microbiology, Texas A&M University, College Station, TX
2008 Air Command and Staff College (correspondence)
2009 National Laboratory Technical Fellowship, DoE – Oak Ridge National Lab, TN (IDE in-residence)
2017 Air War College (correspondence)
ASSIGNMENTS:
1. 1998 – 2001, Chief, Clinical Laboratory Services, McChord AFB, WA
2. 2001 – 2003, Laboratory Flight Commander, Vandenberg AFB, CA
3. 2003 – 2005, Student, Air Force Institute of Technology, Texas A&M University, College Station, TX
4. 2005 – 2008, Chief, Science Operation, Armed Forces Institute of Pathology/Biodefense Div., Washington, DC
5. 2008 – 2009, Student, National Laboratory Technical Fellowship, DoE – Oak Ridge National Laboratory, TN
6. 2009 – 2012, Medical Project Manager, Defense Threat Reduction Agency, Ft. Belvoir, VA
7. 2012 – 2016, Branch Chief/Senior Intelligence Officer, Defense Intelligence Agency, Ft. Detrick, MD
8. 2016 – 2019, Clinical Lab and Pathology Flight Commander, Travis AFB, CA
(Deployment 2017 – 2018 – Diagnostics and Therapeutics Flight Commander, Bagram Airfield, AF)
9. 2019 – Present, Director, 60 MDG Clinical Investigation Facility, Travis AFB, CA
MAJOR AWARDS AND DECORATIONS:
2001 – Air Force Space Command Laboratory Manager of the Year
2002 – 30th Medical Support Squadron Company Grade Officer of the Year
2002 – Air Force Space Command Laboratory Manager of the Year
2002 – Air Force Space Command Laboratory of the Year (Flight Commander)
2010 – Joint Science & Technology Office Military Member of the Year
2010 – Defense Threat Reduction Agency's Large Team of the Year (Medical Project Manager)
2014 – Texas A&M College of Sciences - Academy of Distinguished Former Students
2015 – Defense Intelligence Agency Directors Annual Team Award (Ebola) – (Branch Chief/SIO)
2016 – Defense Intelligence Agency, Directorate of Analysis Council of Employees Peer to Peer Supervisor Award
2017 – Medical Laboratory Observers Publication - Lab of the Year (Flight Commander)
2017 – Air Mobility Command Biomedical Specialist of the Year - FGO Cat II
2017 – 60th Medical Group Team of the Year (Flight Commander)
2018 – 60th Diagnostics and Therapeutics Squadron Field Grade Officer of the Year
2018 – 60th Medical Group Team of the Year (Flight Commander)
2019 – 60th Medical Group/Group Staff Team of the Year (Director)
2020 – 60th Medical Group/Group Staff Team of the Year (Director)
Bronze Star
Defense Meritorious Service Medal with two oak leaf clusters
Air Force Meritorious Service Medal with oak leaf cluster
Air Force Commendation Medal
Air Force Achievement Medal
EFFECTIVE DATES OF PROMOTION:
Second Lieutenant 5 Jan 1998
First Lieutenant 20 Nov 1999
Captain 20 Nov 2001
Major 1 Dec 2007
Lieutenant Colonel 1 Jan 2014