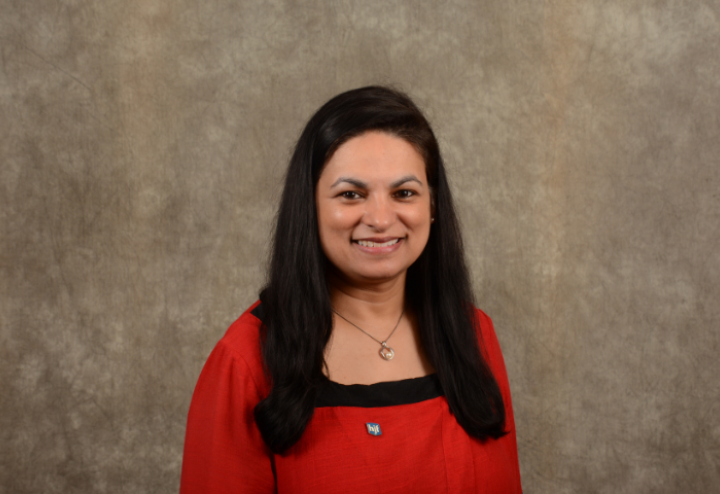 In 2019, Dr. Sandhya Vasan became the Principal Investigator representing HJF for MHRP's cooperative agreement (CA) with the DoD. In addition to overseeing HJF components of the CA, she provides key leadership for MHRP's wide array of basic and clinical studies. She has been with MRHP since 2011, initially in Bangkok, Thailand.
Dr. Vasan obtained her undergraduate degree in mechanical engineering at the Massachusetts Institute of Technology before completing her MD at the Harvard-MIT Division of Health Sciences and Technology at Harvard Medical School. After a residency in pediatrics at Johns Hopkins University, she worked as a Henry Luce Foundation Fellow at the Communicable Disease Centre in Singapore, where she studied patterns of tuberculosis and HIV co-infection and worked with the National University of Singapore to conduct public health surveillance studies in rural Indonesia. From 2002-2011, Dr. Vasan conducted clinical trials and nonhuman primate studies of HIV vaccines and adjuvants and related immunology research at the Aaron Diamond AIDS Research Center and the Rockefeller University. 
Dr. Vasan recently served as MHRP's Associate Director for HIV Vaccine Research, and prior to that she served MHRP at AFRIMS in Bangkok for seven years as Science Director and head of the Nonhuman Primate Laboratory. At AFRIMS, she conducted preventive vaccine trials in follow-up to the RV144 HIV vaccine clinical trial. She also developed animal models to understand the mechanism of action of these vaccines and pursue novel HIV prevention strategies.