September 21, 2020
The Henry M. Jackson Foundation for the Advancement of Military Medicine (HJF) has received a three-year research award of more than $500,000 to research innovative improvements in diagnostics from the National Multiple Sclerosis Society. This research will be led by HJF employee Dzung Pham, Ph.D., who is also an Adjunct Investigator with the National Institutes of Health Clinical Center Radiology and Imaging Sciences Department. Dr. Pham's research focuses on applying machine learning to magnetic resonance imaging (MRI) in multiple sclerosis patients. The goal is to create data-driven algorithms that can enable direct comparisons of images across different types of MRI scanners and different centers. "We are excited that Dr. Pham's new project that addresses a critical gap in MS research and clinical care," said Kathleen Zackowski, Ph.D., OTR, Senior Director, Patient Management, Care and Rehabilitation Research, National Multiple Sclerosis Society. "The Society set an aggressive goal to inspire the global MS research community to uncover cures for MS and this research will certainly bring us closer to understanding more about this illusive disease."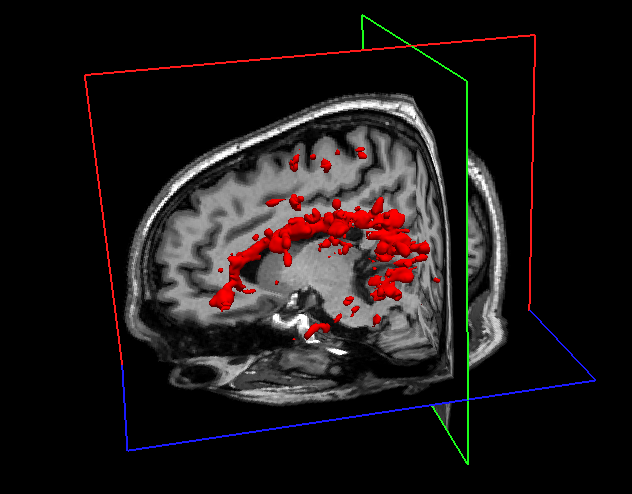 According to the National Multiple Sclerosis Society, "Multiple sclerosis is an unpredictable and potentially disabling disease of the central nervous system that interrupts the flow of information within the brain, and between the brain and body." Multiple sclerosis affects nearly 1 million people in the United States, and though anyone can develop the disease, it is more common in women. The disease is typically diagnosed in patients aged 20-to-50, which is the same cohort as the majority of our nation's warfighters. The disease causes the immune system to attack myelin, the protective insulation surrounding nerve fibers in the central nervous system. This interference affects a wide range of bodily functions, including muscle control, vision, memory or concentration, and much more. MRIs are a common diagnostic tool used to assess the severity and progression of multiple sclerosis. By improving the ability to compare MRIs of multiple sclerosis patients across multiple imaging centers, the hope is to utilize the pooled data in combination with artificial intelligence to extract quantitative imaging biomarkers and better characterize the effects of multiple sclerosis on the brain. This comparison will enable improved tracking of disease progression, prediction of symptoms, and potentially identify more effective therapies. The research is being conducted by Dr. Pham at the National Institutes of Health in collaboration with Dr. Jerry Prince at Johns Hopkins University. It is administered by HJF under an award from the National Multiple Sclerosis Society.
About HJF: The Henry M. Jackson Foundation for the Advancement of Military Medicine, Inc. (HJF) is a global nonprofit organization with the mission to advance military medicine. HJF's scientific, administrative and program operations services empower investigators, clinicians, and medical researchers around the world to make discoveries in all areas of medicine. With more than 35 years of experience, HJF serves as a trusted and responsive link between the military medical community, federal and private partners, and the millions of warfighters, veterans, and civilians who benefit from military medicine. In addition, HJF's rapid response to recent COVID-19 outbreak and ability to initiate immediate support to COVID-19 clinical trials enable us to evaluate advanced technologies during the real-time outbreak. For more information, visit hjf.org.
About Multiple Sclerosis: Multiple sclerosis is an unpredictable, often disabling disease of the central nervous system. There is currently no cure for MS. Symptoms vary from person to person and range from numbness and tingling, to mobility challenges, blindness and paralysis. An estimated 1 million people live with MS in the United States. Most people are diagnosed between the ages of 20 and 50, and it affects women three times more than men.
About the National Multiple Sclerosis Society: The National MS Society, founded in 1946, funds cutting-edge research, drives change through advocacy, and provides programs and services to help people affected by MS live their best lives. Connect to learn more and get involved: nationalMSsociety.org, Facebook, Twitter, Instagram, YouTube or 1-800-344-4867.