June 29, 2021
A recently released study shows that, "Colon cancer patients in the U.S. military's universal health care system, in which care is provided with little to no financial barriers, have significantly better survival compared to the general population, which does not have the same universal access to care, according to a study published June 23 by researchers at the Uniformed Services University for the Health Sciences (USU) Murtha Cancer Center Research Program (MCCRP)." This finding is according to a press release issued by USU.
The MCCRP is administered by HJF through a cooperative agreement with USU.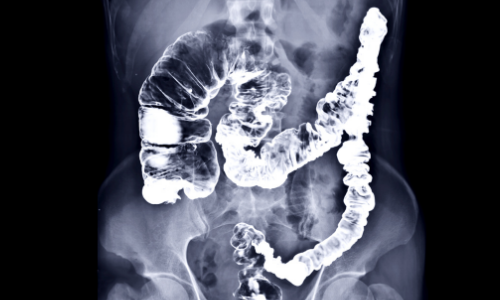 The release goes on to state, "Generally, access to health care has been associated with better health care outcomes. However, little research has looked at whether universal care could translate into longer survival for colon cancer in particular – the third most commonly diagnosed cancer. Therefore, USU researchers sought to better understand whether there might be a correlation in their new study, "Comparison of Survival among Colon Cancer Patients in the U.S. Military Health System and Patients in the Surveillance, Epidemiology, and End Results (SEER) Program," published in the American Association for Cancer Research's journal, in Cancer Epidemiology, Biomarkers & Prevention."
HJF teammate Jie Lin, Senior Epidemiologist and Associate Professor, MCCRP, USU, is the lead author on the paper and HJF teammate Kangmin Zhu, Associate Director for Military Epidemiology and Population Sciences, MCCRP, and Professor, Departments of Preventive Medicine and Biostatistics and Surgery, USU, is a co-author. 
Read the full USU press release here.
Read the publication in Cancer, Epidemiology, Biomarkers & Prevention here.