December 20, 2021
In the season of giving, HJF wanted to give back to the millions of children who faced significant schooling challenges due to COVID-19. HJF's Corporate Social Responsibility (CSR) committee researched ways HJF could help. This research led to Camp Pendleton in San Diego, California.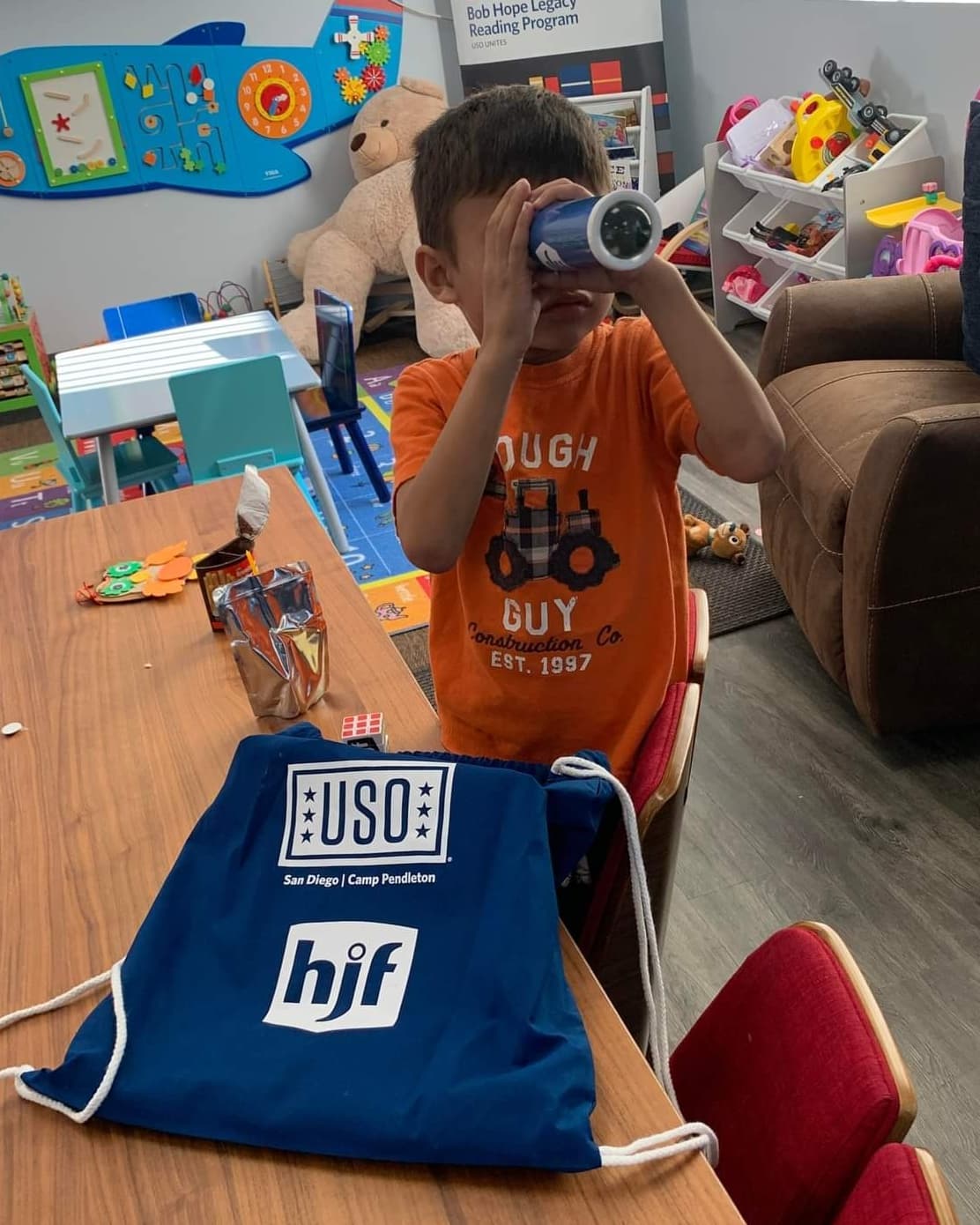 When the COVID-19 pandemic closed schools around Camp Pendleton, the San Diego | Camp Pendleton USO began creating and distributing activity bags to keep school-aged children engaged. These "MilKid Kits," centered around different themes and contained educational activities, craft ideas, and supplies. 
Seeing a potential for HJF to create some STEM-centered MilKid Kits, HJF's CSR committee reached out to USO San Diego | Camp Pendleton and offered to supply 200 STEM-themed activity bags for distribution in their program. The offer was happily accepted, and the CSR committee got to work. 
Coordinating with HJF's Communications department, the CSR committee created an entire book with science experiments, puzzles, and activity pages. The HJF Stem Activity book was printed and bound by HJF. The group then ordered items that encourage creative play from kaleidoscopes to crafting clay. The HJF Stem Activity Book and educational items were all packaged in reusable drawstring bags and shipped to San Diego. 
In November USO San Diego | Camp Pendleton handed out the HJF MilKid Kits, jumpstarting discovery and experimentation for 200 future scientists. 
Download a copy of the HJF Stem Activity book.