July 14, 2020
The Henry M. Jackson Foundation for the Advancement of Military Medicine, Inc. (HJF) recently made a one-time, $58,000 donation to Fisher House Foundation, a portion of which will support multiple Fisher Houses across the country. 
Both nonprofit organizations serve America's warfighters through support of military medicine. HJF advances medical research that benefits warfighters, and Fisher House Foundation builds critical housing for the families of warfighters receiving medical care. Additionally, the two organizations have a long relationship. In the early days of Fisher House Foundation, HJF provided office space in Bethesda, Maryland, and essential administrative resources.  The organizations continue to maintain a close relationship through HJF's annual Heroes of Military Medicine Dinner. HJF employees volunteer at local Fisher Houses to ensure military families experience the comfort of a "home away from home" while a loved one is hospitalized.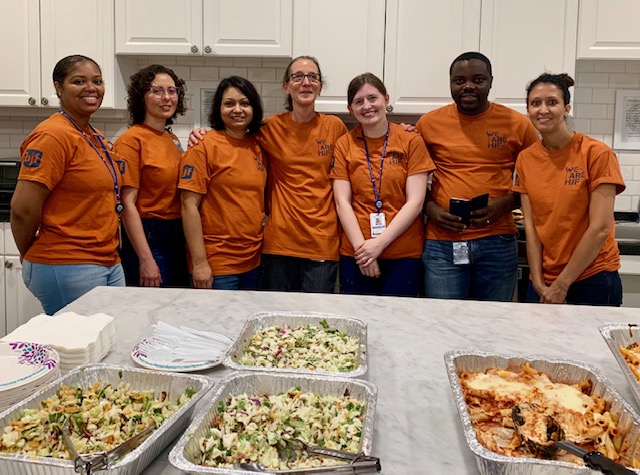 "It is a wonderful feeling to be able to share our resources with Fisher House Foundation," said HJF President and CEO Joseph Caravalho, M.D. "Fisher Houses around the country and in Europe provide a great service to our nation's warfighters and their families. HJF is proud to collaborate with Fisher House Foundation and pleased to support its work."
"On any given night, the doors of a Fisher House are open to more than 1,200 families," said Fisher House Foundation President David Coker. "The generosity of individuals and organizations like HJF helps provide a family with the gift of being together when faced with medical crisis."
The first Fisher House built was a collaborative effort. Pauline Trost, the wife of former Chief of Naval Operations Carlisle Trost, dreamed up the idea of affordable lodging for military personnel undergoing medical treatment while visiting the Bethesda, Maryland, area in the 1970s. Years later, Zachary Fisher, a philanthropist with a history of helping service personnel, became interested in the plan. In 1991, the first Fisher House opened at the National Naval Medical Center with President George H. W. and Mrs. Bush joining the Fishers and the Trosts at the opening. Today there are 88 Fisher Houses located on 25 military installations and 39 Veterans Affairs medical centers. There is never a charge to those who stay at a Fisher House.
To learn more about the Fisher House Foundation, or to find out how you can support their work, visit fisherhouse.org.
About HJF 
The Henry M. Jackson Foundation for the Advancement of Military Medicine, Inc. (HJF) is a global nonprofit organization with the mission to advance military medicine. HJF's scientific, administrative and program operations services empower investigators, clinicians, and medical researchers around the world to make discoveries in all areas of medicine. With more than 35 years of experience, HJF serves as a trusted and responsive link between the military medical community, federal and private partners, and the millions of warfighters, veterans, and civilians who benefit from military medicine. For more information, visit hjf.org. 
About Fisher House
Fisher House Foundation is best known for its network of 88 comfort homes where military and veterans' families can stay at no cost while a loved one is receiving treatment.  These homes are located at major military and VA medical centers nationwide, and in Europe, close to the medical center or hospital they serve. Fisher Houses have up to 21 suites, with private bedrooms and baths.  Families share a common kitchen, laundry facilities, a warm dining room and an inviting living room.  Fisher House Foundation ensures that there is never a lodging fee.  Since inception, the program has saved military and veterans' families an estimated $500 million in out of pocket costs for lodging and transportation. www.fisherhouse.org