January 22, 2020
Rapid blood loss, or hemorrhaging, can be fatal. A person can bleed to death in just five minutes, which is why it is so important to empower the public with the knowledge and skills needed to stop life-threatening bleeding. An educational video was developed to help further the "Stop the Bleed" initiative by the National Center for Disaster Medicine and Public Health (NCDMPH) at the Uniformed Services University of Health Sciences (USU). The video instructs viewers to apply a tourniquet to stop life-threatening bleeding. The Henry M. Jackson Foundation for the Advancement of Military Medicine, Inc., (HJF) has a copyright for this educational product, which was recently licensed for use by FedEx Corp. (FedEx).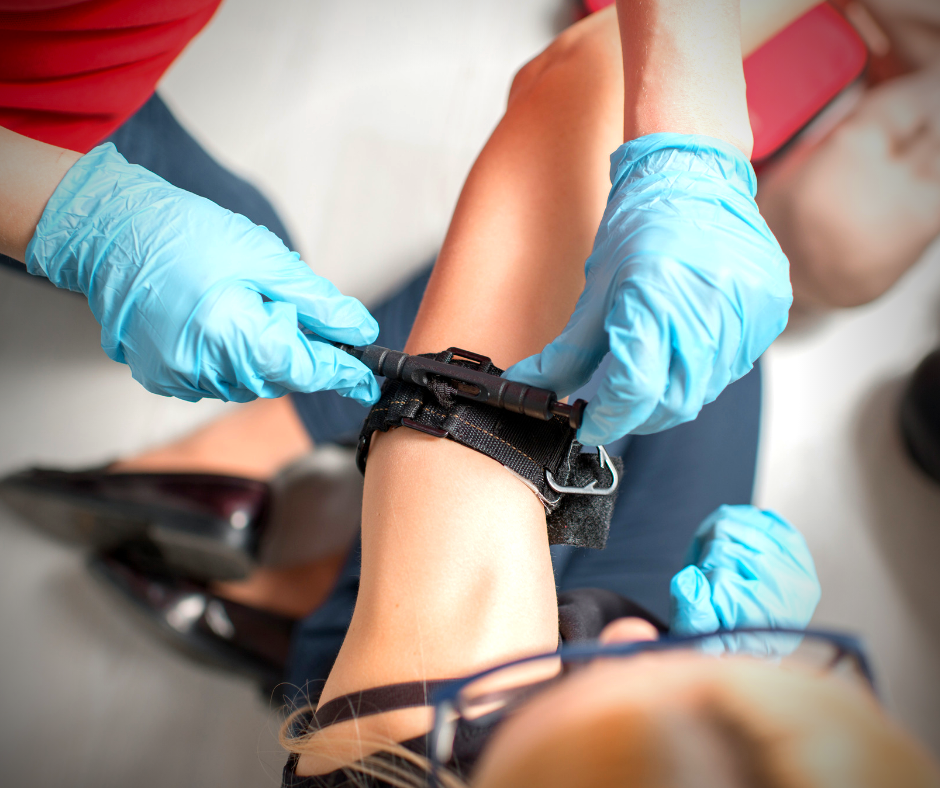 The "Stop the Bleed" campaign seeks to educate individuals on methods to stem hemorrhaging, such as applying direct pressure to the bleeding site, as well as on effective tourniquet use. HJF executed a non-exclusive license so FedEx's Safety Department can use some of the instructional content from the USU NCDMPH "Stop the Bleed" video for the company's internal safety training. The instructional video shows FedEx employees when, how, and where to properly apply a tourniquet. FedEx is currently distributing tourniquets to select locations.
"It may not be long before tourniquets become as ubiquitous in modern workplaces as automatic external defibrillators (AEDs). Like AEDs, tourniquets are easy to operate and, when used correctly, can be an effective life-saving tool," said HJF President and CEO Joseph Caravalho, M.D. "It is our pleasure to share this instructional material with FedEx to help address safety for their workforce."
The non-exclusive license with HJF allows FedEx to use the "Stop the Bleed" video in all internal safety trainings. For more information about the "Stop the Bleed" campaign, please visit https://www.usuhs.edu/ncdmph/stop-the-bleed.
About HJF: The Henry M. Jackson Foundation for the Advancement of Military Medicine, Inc., (HJF) is a global nonprofit organization with the mission to advance military medicine. HJF's scientific, administrative and program operations services empower investigators, clinicians, and medical researchers around the world to make discoveries in all areas of medicine. With more than 36 years of experience, HJF serves as a trusted and responsive link between the military medical community, federal and private partners, and the millions of warfighters, veterans, and civilians who benefit from military medicine. For more information, visit hjf.org.