September 14, 2021
Approximately one in nine men in the United States will be diagnosed with prostate cancer. Nearly one out of every 41 men will die of prostate cancer. However, most men diagnosed with prostate cancer survive. In fact, more than 3.1 million men in the United States who have been diagnosed with prostate cancer at some point are still alive today.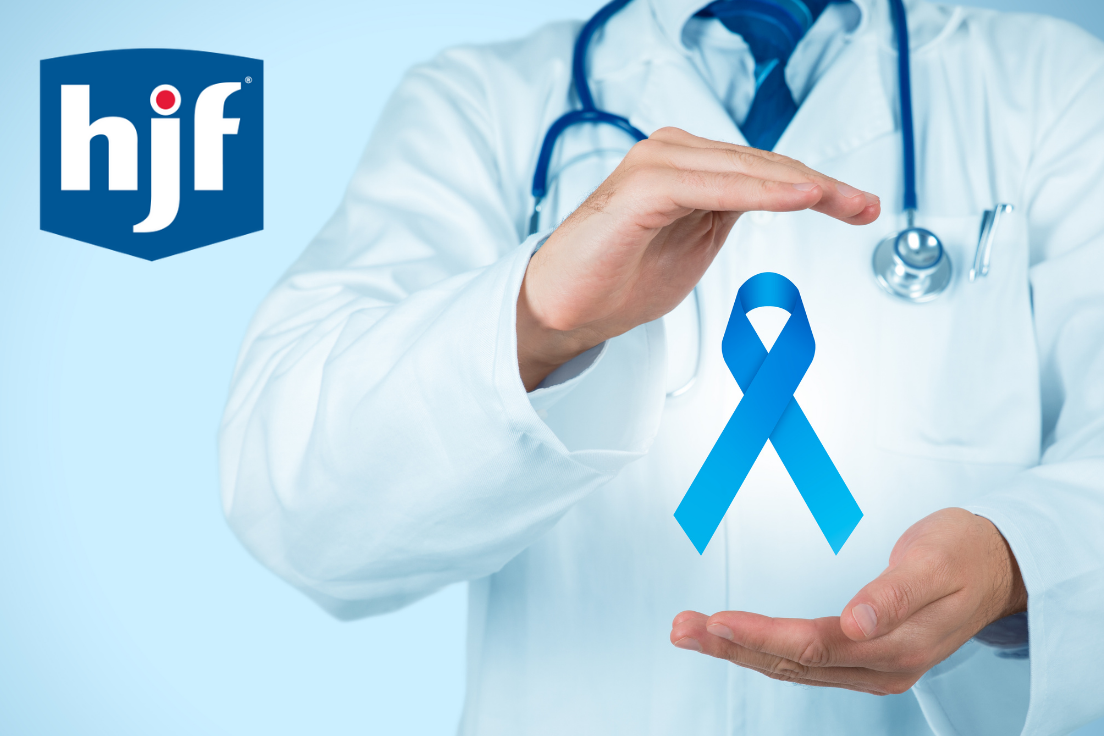 Few organizations know the importance of prostate health as much as The Center for Prostate Disease Research (CPDR) at the Uniformed Services University of the Health Sciences (USU). The CPDR is one of twenty research centers and programs at USU administered by The Henry M. Jackson Foundation for the Advancement of Military Medicine.
"Prostate cancer is one of the deadliest cancers, yet also one of the most treatable," said Steves Tietcheu, an HJF teammate who serves as a Clinical Manager of CPDR. "It's important to bring awareness to this disease because the more men who get screened properly, the more lives that can be saved."
Screening for prostate cancer can enable early treatment with a variety of means. CPDR has spent decades improving these treatments.  
The CPDR conducts state-of-the-art clinical and translational research with an emphasis on precision medicine to treat, detect, and prevent prostate disease. Since 1991, CPDR has led the fight against prostate disease by maximizing and utilizing data from a biomolecular specimen bank from 7000+ patients. The data from this program has led to new discoveries establishing differences of prostate cancer genes, examining variants in the cancer genome, and research collaborations across the globe. 
Learn more about CPDR at https://www.cpdr.org/. 
About HJF
The Henry M. Jackson Foundation for the Advancement of Military Medicine, Inc. (HJF) is a global nonprofit that administers more than $500 million in medical research funds annually. For more than 35 years, HJF has partnered with researchers and clinicians to provide bench to bedside to battlefield research support. More than 3,000 HJF teammates ensure HJF is a trusted and responsive partner by providing scientific, administrative, and program operations services to researchers in the military, academia, and private industry. For more information, visit hjf.org.