December 16, 2020
Bethesda, Maryland – Mr. Philip A. Odeen and the Honorable Mrs. Beverly Byron have chosen to retire from the Council of Directors of The Henry M. Jackson Foundation for the Advancement of Military Medicine, Inc.  (HJF) effective December 31, 2020. Both Council members have graciously served HJF for more than two decades.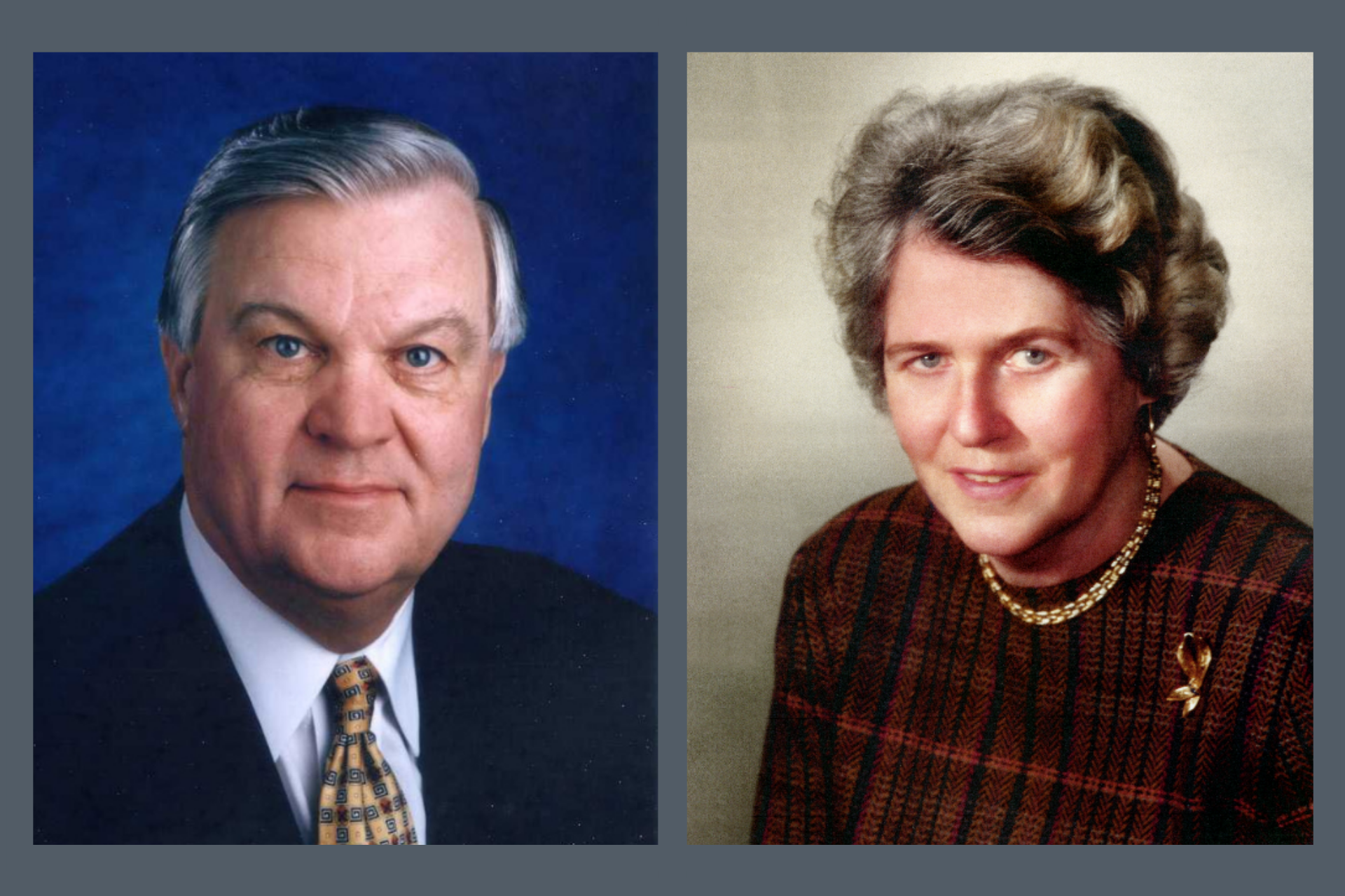 Odeen has served as Chairman of the Council of Directors since October 28, 1998, in addition to serving on the Executive and Compensation committees. During that time, HJF has greatly expanded both domestic and international operations. Odeen's experience in aerospace and defense contracting provided valuable knowledge and expertise for HJF's mission to advance military medicine. His strategic leadership facilitated HJF's growth from managing a few dozen research projects to managing hundreds of projects with an annual value exceeding $500M. He and his wife also personally supported multiple public-private partnerships, including the annual Heroes of Military Medicine dinner for successive years.  
Byron has served on the Council of Directors since June 20, 1996, including integral membership on both the Council's Executive and Audit Committees. During her tenure, HJF conducted two dozen audits as well as an executive search for a new president and CEO. As a former U.S. Representative from Frederick, Maryland, Byron provided impactful and timely guidance relevant to HJF's unique status as a Congressionally chartered organization.
"Chairman Odeen and Director Byron have been invaluable leaders on our Council of Directors. For more than two decades they demonstrated unwavering commitment, dedication, and support to HJF," said HJF President and CEO Dr. Joseph Caravalho. "When I joined HJF in 2017, Mr. Odeen and Mrs. Byron provided superb mentorship and guidance to help me hit the ground running. Their combined leadership and experience have been vitally important in HJF's history, appropriately pivoting when needed to meet the new challenges facing military medicine today. I can say without hesitation, HJF's success rests on the shoulders of these individuals, and we are deeply indebted to them both.  I thank them wholeheartedly for their enormous commitment of time and energy over their decades of service from which tens of thousands of warfighters have benefitted. With sincere appreciation and honor, I welcome them as emeritus Council Directors."
Upon retiring, Odeen will be appointed Chairman Emeritus of HJF's Council of Directors, while Byron will be appointed an Emeritus Director. The new Chairman of the Council of Directors is Mr. John Dressendorfer. Dressendorfer has been a member of the Council of Directors since 1992.
About HJF
The Henry M. Jackson Foundation for the Advancement of Military Medicine, Inc. (HJF) is a global nonprofit that administers more than $500 million in medical research funds annually. For more than 35 years, HJF has partnered with researchers and clinicians to provide bench to bedside to battlefield research support. More than 3,000 HJF teammates ensure HJF is a trusted and responsive partner by providing scientific, administrative and program operations services to researchers in the military, academia, and private industry. For more information, visit hjf.org.