September 25, 2020
Camille Lake, an HJF graduate student studying in the laboratory of USU investigator Dr. Andrew Snow, was recently selected to receive the annual HJF Fellowship Award. The award provides financial support to a graduate student for one year as well as $4,000 for scientific travel.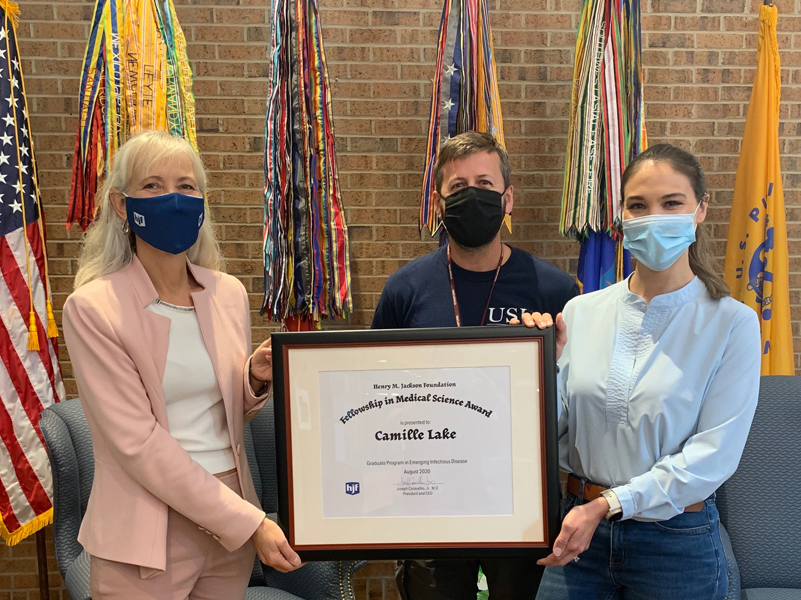 Lake has studied in Dr. Snow's lab for three and a half years. Her graduate work focuses on understanding the effects of a novel cancer therapy on the body's immune system. "I'm grateful that the HJF Fellowship has afforded me the opportunity to be able to continue my work in Dr. Snow's lab investigating immune system dynamics," she said. Dr. Andrea Stahl, USU Portfolio Lead, and Lidia Soliszewska-Johnson, Senior Project Manager, presented the fellowship award to Lake, who is from Grass Valley, California.
Two other graduate students, Guzal Khayrullina and Mary Brockett, received honorable mention and will each be awarded $2,500 in travel support funding.