Partner with HJF
HJF's award-winning technology transfer office has more than 230 technologies available for licensing.
Featured Technologies Available
SERINC5 HIV-1

The cellular transmembrane protein serine incorporator 5 (SERINC5) has been identified as an HIV-1 restriction factor. The characterization of SERINC5 protein expression and sub-cellular localization has been limited to exogenously expressed SERINC5 as very few monoclonal antibodies (mAbs) of sufficient specificity and sensitivity are currently available. 

Targeting the Driver of Prostate Cancer

Prostate cancer is the most frequently diagnosed non-skin malignancy and second leading cause of cancer-related deaths among men in the U.S. 

Investigating Immunogenicity

Researchers at USU and HJF have developed a novel approach to develop better functioning of inactivated vaccines. The method applies the synthetic antioxidant complex Mn-decapeptide-phosphate (MDP) during the irradiation process to selectively protect cell proteins – but not nucleic acids – from radiation induced oxidative damage. 

Identifying Potential Treatments for Leukemias and Other Cancers

Researchers at USU and HJF have identified compounds to inhibit the activity of SETBP1. Researchers have carried out screening and lead identification work to identify molecules that could block the interactions with SETbp1. 

Treating and Preventing Zika Virus Infection

Researchers at HJF and collaborators have identified several monoclonal antibodies (mAbs) with a widerange of capabilities to precisely neutralize ZIKV or potently cross-neutralize ZIKV and DENV. 
230
Technologies Available
43
Patents Received in 2020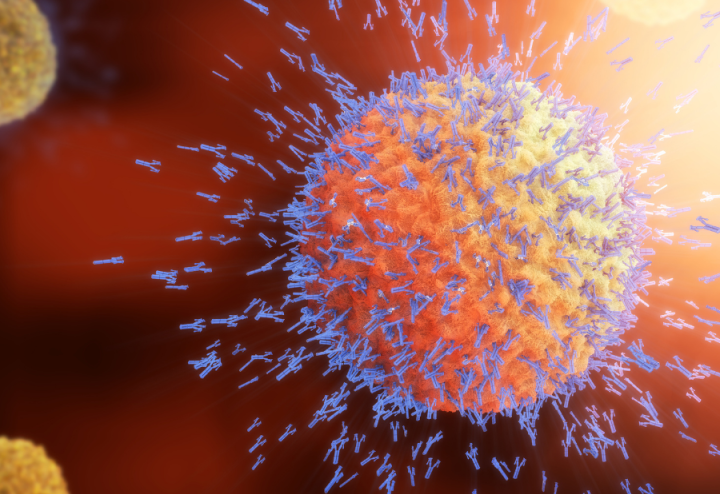 HJF's award-winning technology transfer team enables us to be the trusted and proven partner of choice for licensing innovative medical technologies. HJF has longstanding relationships with researchers across the DoD and Federal Government. HJF's patents cover a broad range of focus areas from infectious disease to cancer, from vaccines to medical devices. 
Contact our technology transfer team to learn about the more than 230 technologies available for license. 
Case Studies of Success
Nipah Hendra Technology

Amid an outbreak, HJF facilitated the transfer of an experimental therapy from Queensland, Australia to Kerala. The government of Queensland quickly sent multiple doses of the therapy to India for compassionate use there during the summer spate of infections.

RespiGam® and Synagis®

HJF paved the way for two important technologies that help save the lives of thousands of infants at risk for RSV infection every year.

FASTCLOT®

Control of hemorrhaging, or bleeding, is the first critical step in delivering first aid, performing surgery and administering battlefield trauma care. FASTCLOT® is a patented first aid tool.

S.C.O.P.E.

Through a CRADA, a prototype was modified into the Endoscopy Training System, a low-technology, quality product, that allows surgeons to practice and gain proficiency in flexible endoscopy skills without risk to patients.

Prostate Cancer Research Study

The overall goal of this study was to evaluate the ability of the biopsy-based molecular assay to provide critical information regarding the likelihood of having aggressive prostate disease.

Radiation Countermeasure

The radioprotective efficacy of genistein was originally discovered at the Armed Forces Radiation Research Institute, and was patented and licensed by HJF to develop it as a pharmaceutical drug to protect against radiation exposure.

Rapid Shiga Toxin Diagnostic Assay

This technology was developed at the Uniformed Services University of the Health Sciences to address the issues to detecting Shiga toxin produced strains of E. coli.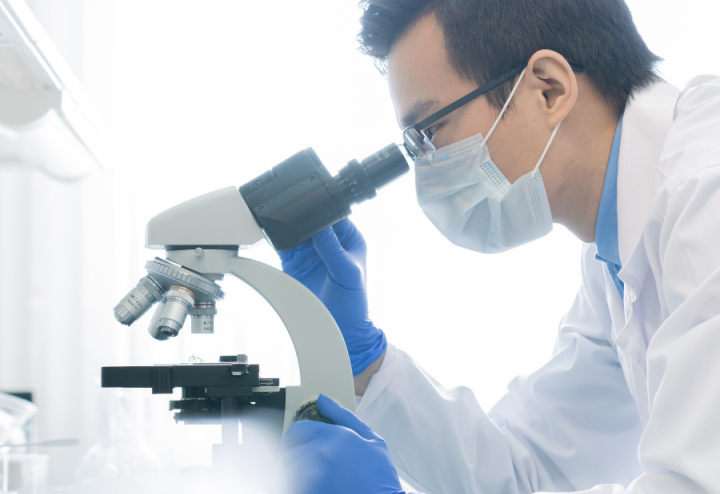 Your Go-To for Licensing
HJF is your go-to organization for tech transfer between HJF's research partners and private industry. Our  long-standing relationships with scientists, combined with our outstanding expertise in research and technology, enable us to facilitate all aspects of technology transfer. From introduction, to discovery, collaboration, and licensing, HJF can connect companies to researchers in nearly any area of medicine. 
Contact HJF's Technology Transfer Team