March 13, 2020
This week the World Health Organization officially labeled the novel coronavirus-related disease, COVID-19, a global pandemic. The viral infection is spreading globally, with significant impacts on daily life. The Henry M. Jackson Foundation for the Advancement of Military Medicine, Inc. (HJF) is confronting COVID-19 on two fronts: The first is to support our U.S. Government partners who are diligently working on finding treatments and developing a vaccine. The second front is caring for our HJF teammates, and the communities where we live and serve. HJF has implemented a number of procedures to help mitigate the spread of COVID-19. These procedures are in place to ensure our colleagues are ready and able to assist in the battle against this disease, as well as to help mitigate the spread of the virus.
---
---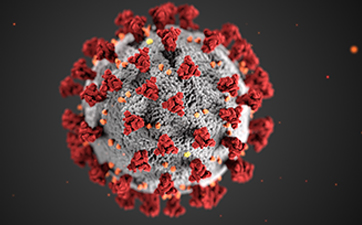 HJF has assisted in the development of new tools to prevent and treat numerous infectious diseases such as ebola, HIV/AIDS, influenza, and many more. Once again, HJF is ready to provide our knowledge, skills, and abilities to help our domestic and international partners develop innovative countermeasures to this deadly pandemic.
"HJF was established to support military medical research. For more than 36 years we have advanced military medicine and, as a trusted partner, we stand ready to assist our U.S. Government partners in their work," said HJF President and CEO Joseph Caravalho. "From improving our telework capabilities to rapidly hiring laboratory assistants, HJF is doing everything in its power to stop the spread of this disease and assist in the response to COVID-19."
According to the CDC, the number of COVID-19 cases in the U.S. is expected to rise, meaning the situation will likely worsen in the near-term. During this fluid and evolving crisis, HJF remains committed to doing everything possible to both protect our valued teammates and support the U.S. Government response.
About HJF
The Henry M. Jackson Foundation for the Advancement of Military Medicine, Inc. (HJF) is a global nonprofit organization with the mission to advance military medicine. HJF's scientific, administrative and program operations services empower investigators, clinicians, and medical researchers around the world to make discoveries in all areas of medicine. With more than 35 years of experience, HJF serves as a trusted and responsive link between the military medical community, federal and private partners, and the millions of warfighters, veterans, and civilians who benefit from military medicine. For more information, visit hjf.org.