February 3, 2021
The Henry M. Jackson Foundation for the Advancement of Military Medicine, Inc. (HJF) and the Uniformed Services University of the Health Sciences (USU), along with Biological Mimetics, Inc. (BMI), received the prestigious 2021 Federal Laboratory Consortium's (FLC) Award for Excellence in Technology Transfer., for a new gamma radiation vaccine development platform created by Dr. Michael J. Daly, Professor of Pathology at USU. The award was given for the "Novel Vaccine Production Using Unique Technology Derived from Radiation-resistant Bacteria."
Daly and his colleagues' technology uses a powerful manganese (Mn) antioxidant they developed from the remarkably radiation-resistant bacterium, Deinococcus radiodurans, in preparing whole-virus or whole-bacteria vaccines. In collaboration withBMI under a series of Cooperative Research and Development Agreements (CRADAs), the D. radiodurans Mn antioxidant was used in preparing an inactivated vaccine against the multidrug-resistant (MDR) bacterium, Acinetobacter baumannii, known to cause a range of life-threatening illnesses, such as pneumonia, septicemia and wound infections.
The World Health Organization lists A. baumannii in their highest category of pathogens posing an imminent threat to human health. Through the collaboration between Daly's team and BMI, a protective vaccine is under development that could potentially prevent battlefield infections, as well as hospital-acquired infections in routine surgical patients. Dr. Daly's platform technology has also been used to develop vaccines against RNA viruses, such as the Venezuelan Equine Encephalitis Virus, Chikungunya virus and Sabin polioviruses, as well as bacteria, such as methicillin resistant Staphylococcus aureus.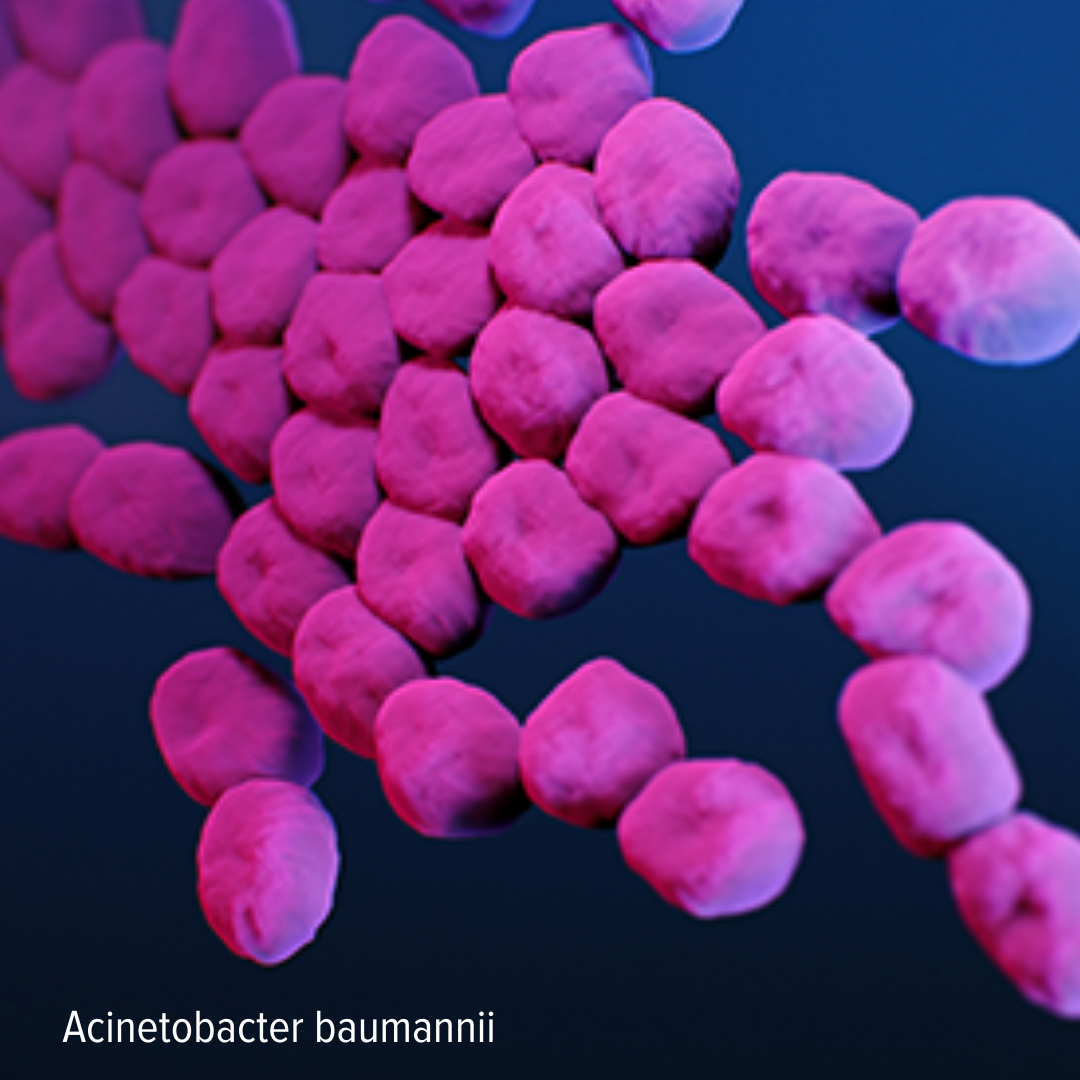 Dr. Michael Daly (USU), Dr. Mark Scher (HJF), and Dr. Gregory Tobin (BMI) are named on the award, and Dr. Aoife Cullen (HJF), Director of the Joint Office of Technology Transfer, prepared the submission.
"For nearly 38 years, HJF has supported the vital work of researchers at USU such as Dr. Daly," said HJF President and CEO Dr. Joseph Caravalho. "The Joint Office of Technology Transfer is a shining example of HJF's dedication to military medicine by helping to bring the innovative technologies created by USU researchers to market."
Dr. Tobin, President of BMI, commented, "A. baumannii infections cause serious illnesses and deaths in both immunocompromised patients and wounded warfighters. Treatment options are very limited, and a vaccine is urgently needed. Our collaborative work aims to plug this gap. We are optimistic that this technology will lead to the first effective vaccine against this dangerous pathogen."
The FLC presents the Excellence in Technology Transfer Award annually to laboratory employees and collaborating parties who have accomplished outstanding work in the process of transferring federally developed technology. The FLC is the congressionally-mandated organization that educates, promotes and facilitates federal technology transfer.
For six consecutive years (2013-2019) the work of the USU-HJF Joint Office of Technology Transfer (JOTT) has been chosen for the award. In 2019, the JOTT received the Excellence in Technology Transfer Award for a vaccine technology developed by Dr. Chris Broder, professor and chair of USU's Microbiology and Immunology Department. In 2020, this same technology received the FLC's inaugural Impact Award.
Daly, BMI and the JOTT will be honored at a ceremony April 7 during the FLC National Meeting, to be held virtually this year.
About HJF
The Henry M. Jackson Foundation for the Advancement of Military Medicine, Inc. (HJF) is a global nonprofit that administers more than $500 million in medical research funds annually. For more than 35 years, HJF has partnered with researchers and clinicians to provide bench to bedside to battlefield research support. More than 3,000 HJF teammates ensure HJF is a trusted and responsive partner by providing scientific, administrative and program operations services to researchers in the military, academia, and private industry. For more information, visit hjf.org.