September 12, 2020
While SARS-CoV-2 is a new virus in humans, there are other coronaviruses that have been present for a long time that commonly cause respiratory tract infections. Indeed, the human coronaviruses OC43, HKU1, 229E, and NL63 are the second most frequent cause of the common cold and are responsible for over 10 percent of all respiratory infections in adults and children during winter months.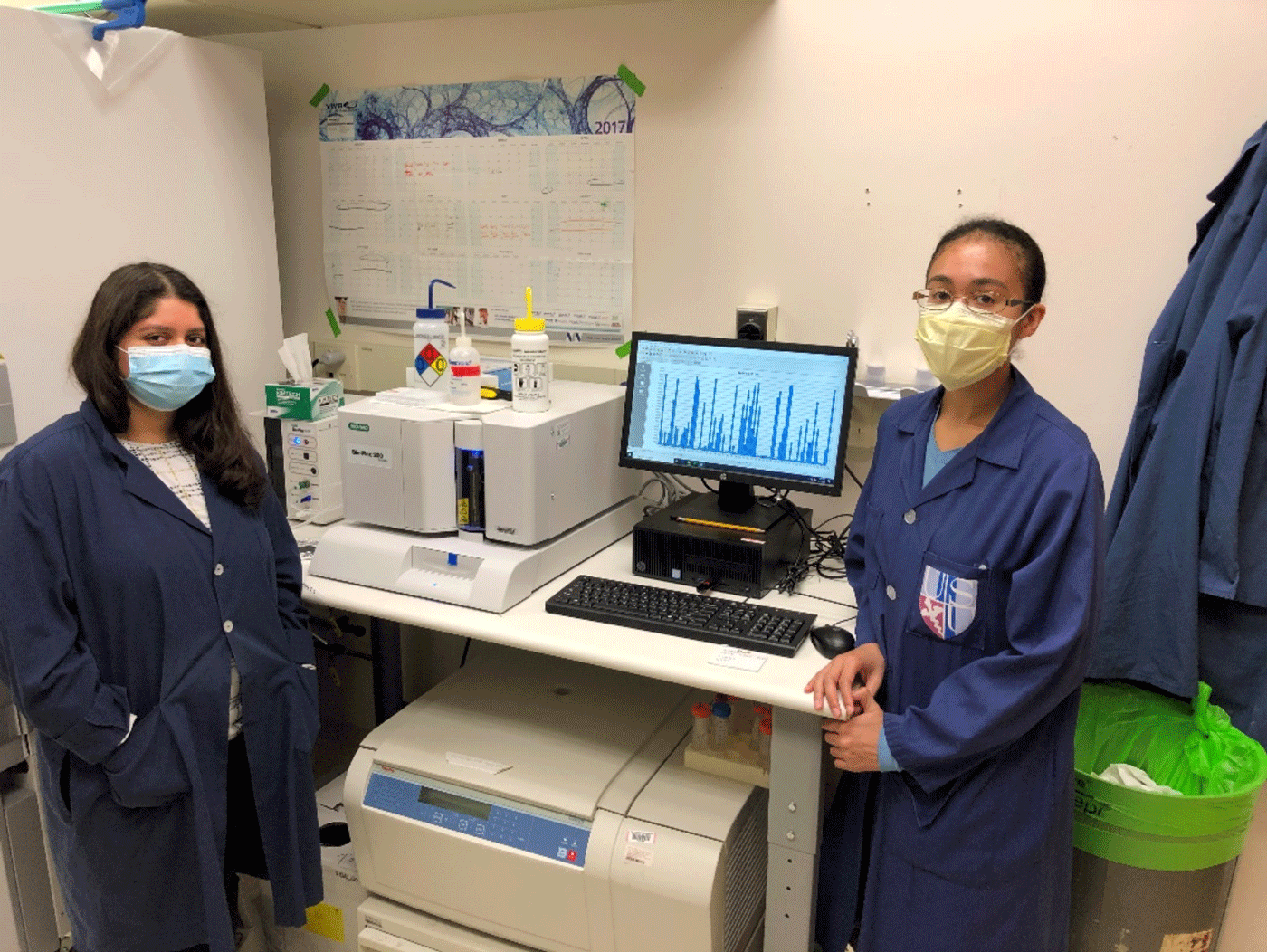 The PASS (Prospective Assessment of SARS-CoV-2 Seroconversion) Study seeks to improve our understanding of the clinical manifestations and immune responses that occur after infection with SARS-CoV-2, the virus that causes COVID-19. The central question being asked by the study is: Does the presence of pre-existing antibody or T-cell responses to these common coronaviruses affect immune responses and/or disease severity during SARS-CoV-2 infection?  
The PASS study, which started in August 2020, is a collaborative project being conducted by HJF, the Naval Medical Research Center Clinical Trials Center, the Infectious Diseases Clinical Research Program, and Department of Microbiology and Immunology at the Uniformed Services University of the Health Sciences. Other questions being addressed by the study include: How often do healthcare staff at Walter Reed National Military Medical Center acquire asymptomatic SARS-CoV-2 infection? What is the baseline prevalence and magnitude of antibody responses to the common coronaviruses? And are immune responses to SARS-CoV-2 altered by the presence of pre-existing antibody or T-cell responses to other coronaviruses? 
To conduct the study, investigators are recruiting up to 300 staff who work at Walter Reed National Military Medical Center. Study subjects are being followed over the course of one year with monthly antibody testing, frequent symptom questionnaires, and testing for COVID-19 whenever a subject is symptomatic. Laboratory assays to be done on blood samples include measurement of pre-existing antibodies to the common coronaviruses and assessment of cross-reactive T-cell responses to SARS-CoV-2 proteins. The study is using a novel multiplex coronavirus antibody test developed by Dr. Eric Laing and Dr. Christopher Broder that simultaneously measures antibodies specific for SARS-CoV-2, SARS-CoV-1 (the virus that causes Severe Acute Respiratory Syndrome), MERS (the virus that causes Middle East Respiratory Syndrome), and the four common coronaviruses that routinely circulate in the United States.  
The investigators hope that results obtained from this study will inform strategies for diagnostic testing, risk stratification, vaccine design, and antibody-based therapies for SARS-CoV-2 as well as for future novel coronaviruses.