Meeting Military Medicine's Needs
Progress Through The Pandemic
Since 1983, the Henry M. Jackson Foundation for the Advancement of Military Medicine has been a vital link—the "connective tissue"—between our military medical research partners and industry. 
When the U.S. Congress authorized our creation, our purpose was to support research and education at the Uniformed Services University and throughout the military. Washington Senator Henry M. Jackson was influential in championing this legislation, and so, following his death, the organization was named in his honor. By providing exceptional scientific, administrative and program management services, we empower military medical researchers to make the medical discoveries our warfighters need. 
Today, thanks to our mission and our workforce, we operate at the intersection of medicine and science. We are uniquely positioned to not only advance military medicine but bring those advancements to the public, through our ecosystem of industry partners, so others may benefit.  
This year, we witnessed again how military medical research advances important scientific work for all. Shortly after the COVID-19 threat was identified, HJF joined its military partners and other medical researchers around the world in the race to find a vaccine and treatments. With significant experience studying HIV, Ebola, anthrax, malaria, SARS-CoV, MERS-CoV, H1N1 and Zika, HJF is especially well-positioned for studying infectious diseases. As you'll read in this FY20 Annual Report, HJF, in collaboration with the Walter Reed Army Institute of Research, is currently assisting with the development of a vaccine to prevent COVID-19.  
HJF is driven to solve the biggest puzzles and hardest problems by using the resources necessary to support the mission. As we move through the COVID-19 pandemic, we continue to anticipate needs, respond at the pace of change and focus on continually adding value to military medical research. 
1295
Active Research Protocols in FY20
43
Patents issued in FY20
Employee Highlights
Mihret  Amare

Associate Director of Programs and Operations; Emerging Infectious Diseases Branch

2004

I manage HJF's proposals, budgets, contracts, timelines and staffing to support the development of countermeasures for COVID-19. 

LiangYan

Senior Research Assistant; Department of Microbiology and Immunology at the Uniformed Services University

2003

I love having the opportunity as well as rising to the challenge of developing a vaccine for curing diseases and enhancing human life quality. 

Marcus Hallman

Office Services Manager; Home Office

2016

I enjoy being in a role where I can play a part in our HJF mission for the advancement of military medicine for our warfighters.

Subramaniam Krishnan

Chief Science Strategist; Austere environments Consortium for Enhanced Sepsis Outcomes

2018

I love working on diagnostics and therapeutic solutions for infectious diseases in austere settings across the globe.

Celestine Imuraaget

TB Care  and  Treatment Coordinator

2011

Celestine is a TB Care and Treatment Coordinator in Tanzania.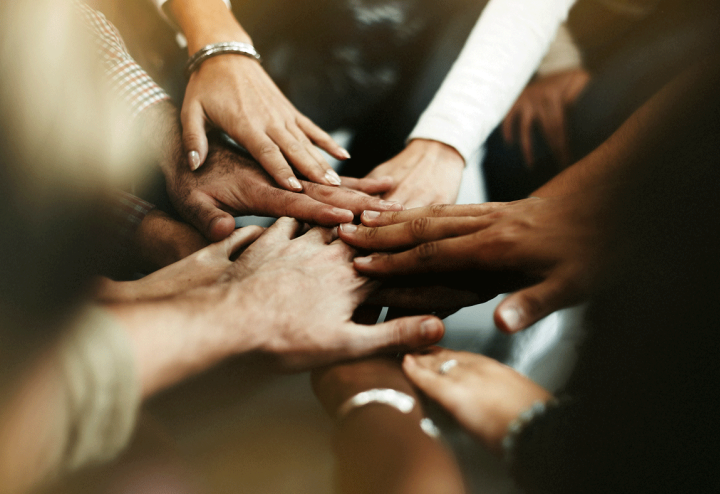 HJF Commits to Fighting Racism
As the country erupted in protests and marches this summer following the deaths of George Floyd, Breonna Taylor, Ahmaud Arbery and other Black people, the issue of systemic racism became the focus throughout the nation this year. With this stimulus, in 2020, HJF took a look at itself, asking tough questions and committing to fight systemic racism and unconscious bias within the organization.  
Led by HJF's President and CEO, Joseph Caravalho, a series of employee focus groups aimed at gathering candid input from throughout the organization was the first step towards the goal to root out and fight racism within HJF. Joe also started an important conversation with teammates through an internal blog entitled "We Must Do Better," focused on shared concerns, individual thoughts and proposed actions to combat racism. Follow-on steps of HJF's action plan to fight racism were further defined after employees offered ideas, including making the focus on Diversity and Inclusion a full-time responsibility, through the establishment of a new position reporting directly to the CEO.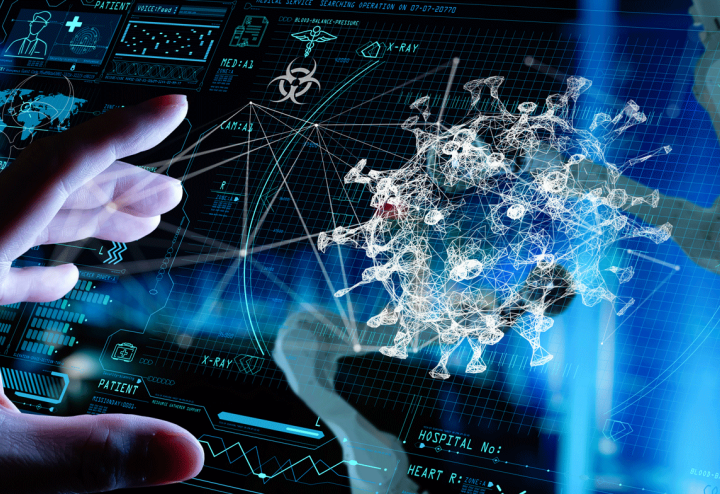 Continuing to Modernize HJF
This year, HJF continued to modernize its technology for improved efficiency, productivity and customer satisfaction. By implementing new services and technologies such as a new Human Resources Information System (HRIS)as well as a new intranet, HJF created better workflows and improved communication throughout the organization.
While the new intranet, called Compass, provides a one-stop-shop helping employees find tools and items easier, the HRIS rolled out in phases, giving employees access to even more information including organizational charts, improved timesheets, access to online workflows and more.  
Additionally, an HJF COVID-19 task force was convened to develop and communicate HJF's response, including details on a re-engagement plan which incorporated phases based on CDC and local government recommendations. HJF transitioned to maximal teleworking, enabling many employees to work effectively from home due to the COVID-19 pandemic.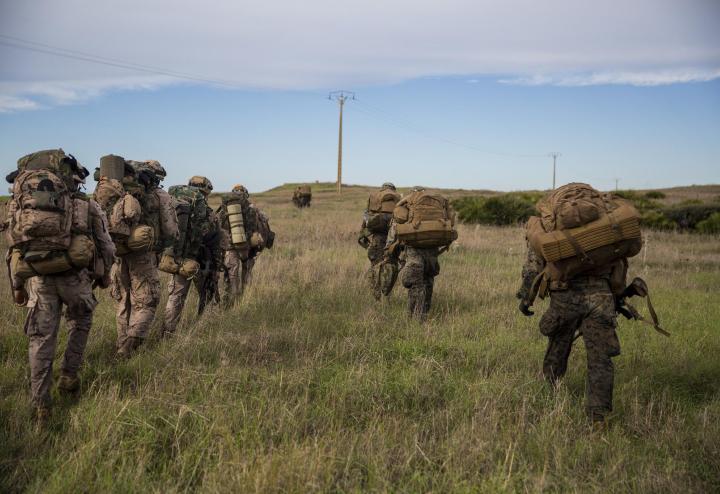 The Toughest Mission
Nearly 250,000 service members annually are expected to leave the military in the next five years. Some find it difficult to transition from a highly-structured environment that provides basic living requirements—housing, employment, healthcare and more—to a situation in which they must independently navigate new challenges. This transition can be even more daunting for those suffering from a mental health condition, post-traumatic stress disorder and traumatic brain injury.
To help address this information gap, a five-year study called The Veterans Metric Initiative: Linking Program Components to Post-Military Well-Being (TVMI Study) launched in 2015. The aim: to conduct collaborative, translational metrics-related research designed to improve the well-being of veterans and their families.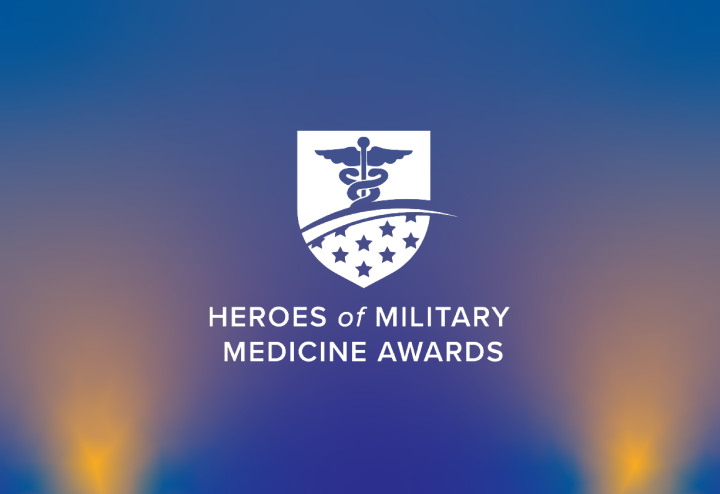 Heroes Honored in 10th Year of Awards
Since 2011, HJF has recognized individuals who have made outstanding contributions in military medicine for our nation's warfighters, veterans and civilians. Each year they are honored at the Heroes of Military Medicine (HMM) Awards Dinner. Unfortunately, due to the COVID-19 pandemic, HJF had to cancel the 10th anniversary of the HMM Awards Dinner.  
While HJF was unable to recognize these individuals in person, we proudly honored three active duty service members, as well as a Hero of Military Medicine Ambassador Award.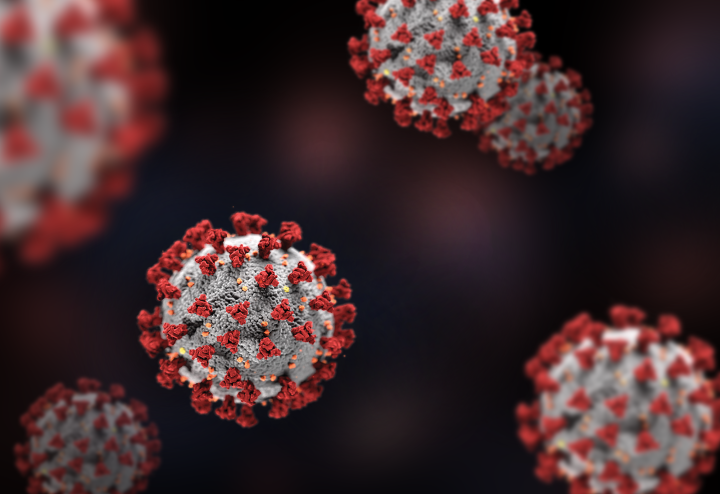 Tech Transfer Team Facilitates COVID-19 Research
The Joint Office of Technology Transfer for the Uniformed Services University and HJF team helps translate innovative research into valuable technologies. Established in 2000, the office was created to advance inventions by HJF and USU researchers, including licensing innovations and discoveries to industry partners for further development. HJF's technology transfer capabilities ensure that such discoveries, including those focused on COVID-19, extend from military medicine to the civilian world. 
As Director of the Joint Office of Technology Transfer for the Uniformed Services University and HJF, Aoife Cullen has witnessed firsthand many of the collaborative research efforts in the fight against COVID-19. View her video in the link below. 
A Message from Joseph Caravalho, Jr., M.D., MG, U.S. Army (Ret.)
President and CEO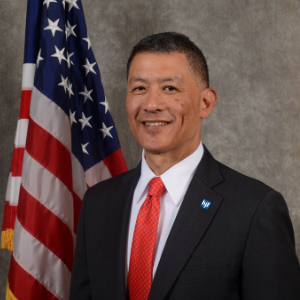 When this fiscal year began in October 2019, HJF was focused on advancing military medicine through our continued efforts with partners in the Department of Defense, the National Institutes of Health and other organizations, such as Leonardo DRS. We concentrated on research programs that benefit the warfighter, wherever they may be located around the world, knowing that what benefits the warfighter, ultimately benefits civilians as well. 
We were helping the National Center for Disaster Medicine and Public Health in their "Stop the Bleed" campaign, working with the Walter Reed National Military Medical Center Pediatrics department to administer an art therapy program through a partnership with Tracy's Kids, and celebrating Walter Reed Army Institute of Research's Military HIV Research Program's 10th anniversary of the RV144 HIV vaccine study. 
We were focused on continued modernization of our organization—launching new internal systems for Human Resources and Communications as well as delivering new services such as our Information Technology teams' Authority to Operate offering.  
We made changes by welcoming new leadership as we organized our programs into four customer-driven portfolios. These efforts were made to increase access and efficiency and to better serve our customers. We started to bring our partners closer to us, too, by building out parts of our leased building to accommodate their offices and laboratories—again with the aim at better serving their needs.  
And then, as the winter turned to spring, a new virus that first appeared in one region quickly became a pandemic. It refocused our efforts and moved us into a "warp speed" of response to ensure that what we do best is readily available and accessible for our customers. As we continued, without operational interruption, to advance our work with the important partners mentioned above, we also shifted our expertise to assist them in efforts targeting the coronavirus and the disease it causes, COVID-19. 
This report showcases HJF's efforts in response to COVID-19 as well as our continued work advancing military medicine—because the work we do for military medicine translates into advances in the civilian world, too. Together, we will combat infectious diseases like COVID-19 and drive results in other areas of military medicine, as we do everything in our power to ensure that military heroes stay as healthy and safe as possible.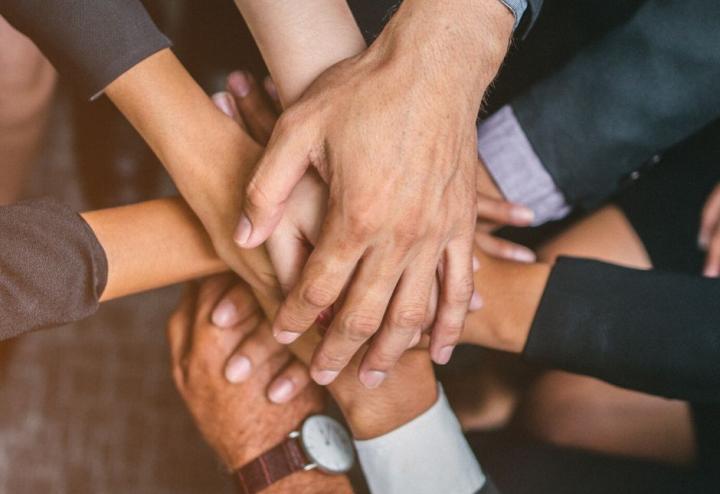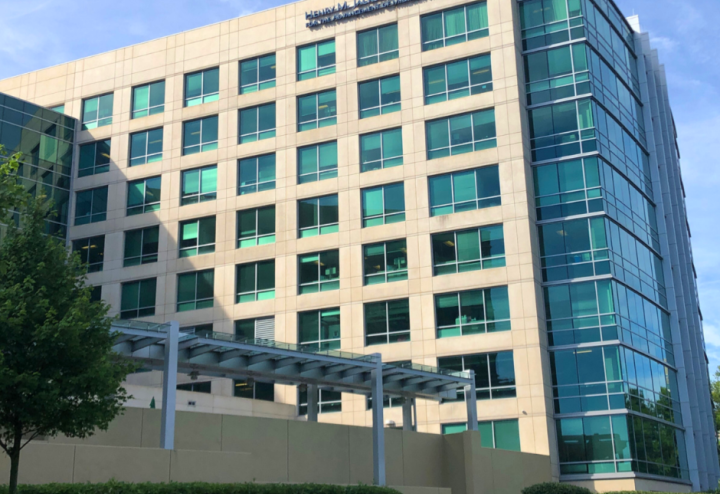 This global pandemic is taking thousands of lives, and HJF is empowering the fight against coronavirus. Our teammates across the globe are working in labs, conducting research, and supporting scientists researching therapeutics, diagnostics and vaccine development.
On the Frontlines of COVID-19 with HJF Employees
Brian Agan, Ph.D.

Deputy Director; Infectious Disease Clinical Research Program at the Uniformed Services University of the Health Sciences

2005

My role is to help direct our efforts in response to COVID-19 and support the leadership team, investigators, clinical research managers, site teams, data center, analysts, and other staff as they engage with several COVID-19 studies.

Gordon Joyce, Ph.D.

Chief of Structural Biology; in the Emerging Infectious Diseases Branch (EIDB); Walter Reed Army Institute of Research

2016

Dr. Joyce produced the most detailed atomic level view of the structure of the SARS-CoV-2 spike protein receptor binding domain—the part of the virus that binds to the lungs.   

Ines Elakhal Naouar, Ph.D.

Associate Lab Director; Walter Reed Army Institute of Research

2013

Dr. Elakhal Naouar helped develop an algorithm-based approach to correctly classify individuals currently infected with COVID-19 and those with prior exposure.

Michele Tisdale

Research Associate; Infectious Disease Clinical Research Program

2009

I help support a clinical trial known as Protocol 124 that is focused on Remdesivir, an antiviral medication being used as a treatment for COVID-19.

Susan Banks, RN

Registered Nurse; Infectious Disease Clinical Research Program 

1998

I supported a study looking at the seroprevalence of novel coronavirus antibodies among personnel deployed on the USNS  Mercy and her sister ship the USNS Comfort.